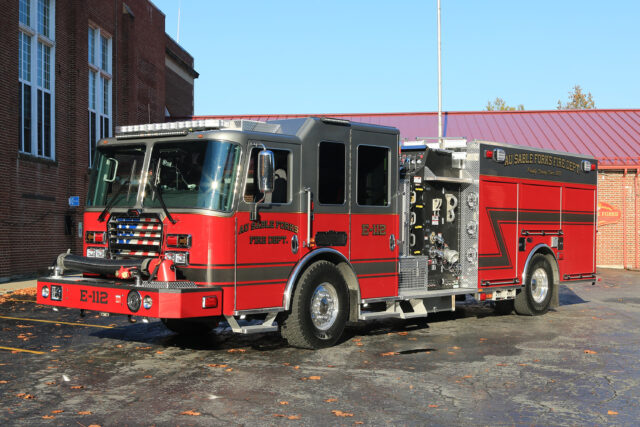 Au Sable Forks Fire District – New Fire Department Building
Creating a New, Modernized Fire Station for the Town of Au Sable Forks
The Town of Au Sable Forks' Fire District moved into its current quarters, an old schoolhouse, in the 1950s. The portion of the school building that had previously housed band, art, and mechanical shop classes was converted into truck bays. The facility lacks the basic storage and equipment areas that are considered essential for modern firefighting operations.
LaBella Associates is working with the Town's Fire District to design a new 13,200 sq. ft. fire department building. Together with the Construction Manager (Hueber-Breuer Construction Co., Inc.), we presented in public forums to get the project approved.
The new fire station, which will be located on a new site, addresses all the programmatic and aesthetic needs of the Fire District. The design includes a 10-truck apparatus bay, a mezzanine for training purposes, and approximately 6,000 sq. ft. of administration space, including offices, a community/training room, a kitchen, and a day room.