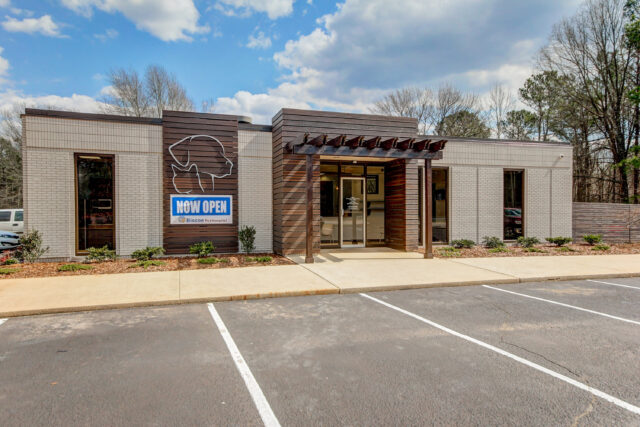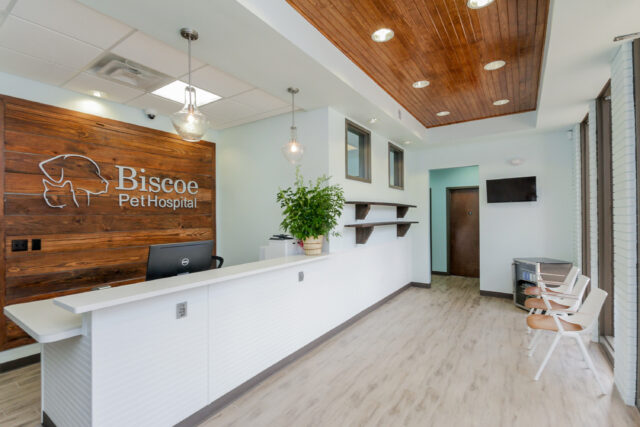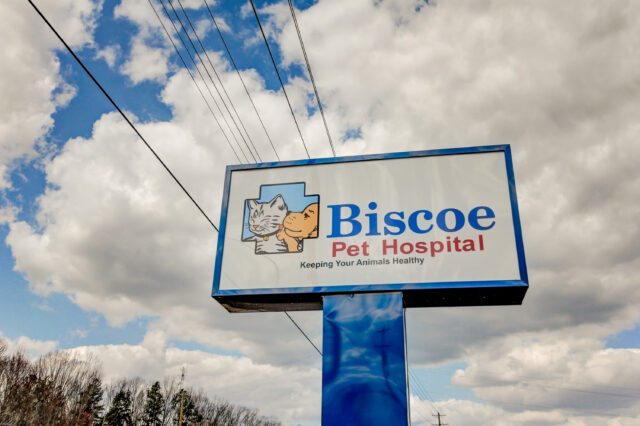 Biscoe Veterinary Hospital Renovations
From Former Bank to New, Modern Veterinary Practice
This project involved renovating an existing, 2,223 sq. ft. bank building into a new veterinary practice. Special care was taken to fit a rather large scope of work that typically would occupy 3,000 sq. ft. or more of space into the existing area. Additionally, the design had to work around the existing bank vault, which is now used as the doctor's office and for controlled drug storage
The former, outdated bank lobby is now an inviting reception and waiting area. The bank's offices and conference room now comprise three exam rooms and a laundry room, while the back line and teller spaces now house the new pharmacy and treatment area. Space that was previously used as a large meeting room now incorporates an X-ray room, an isolation room, and surgery and recovery kennel areas. The original breakroom and bathrooms did not change from their original location but underwent a great deal of cosmetic improvement.
The original double wythe exterior brick walls, which can still be seen throughout the practice, received a much-needed coat of paint. The exterior of the former bank building also got a coat of paint that modernized the dark and dull brick that donned the exterior for so many years. The final touch to the facelift included composite fiber planks, which frame the entrance and provide the backdrop for the practice's signature silhouette logo.
From old, tired, and worn-out to modern, clean, and fresh, this building now houses a thriving veterinary practice that both employees and clients enjoy!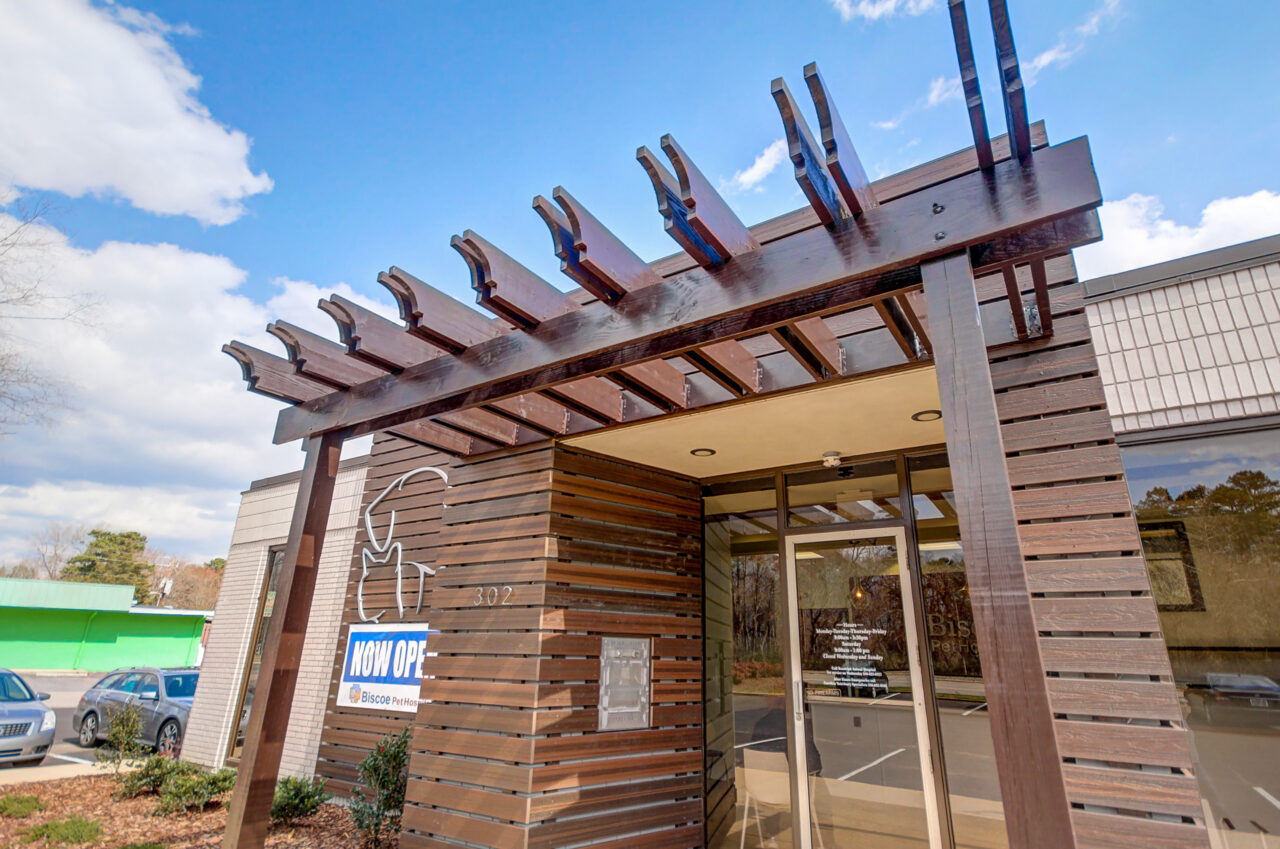 Image Gallery