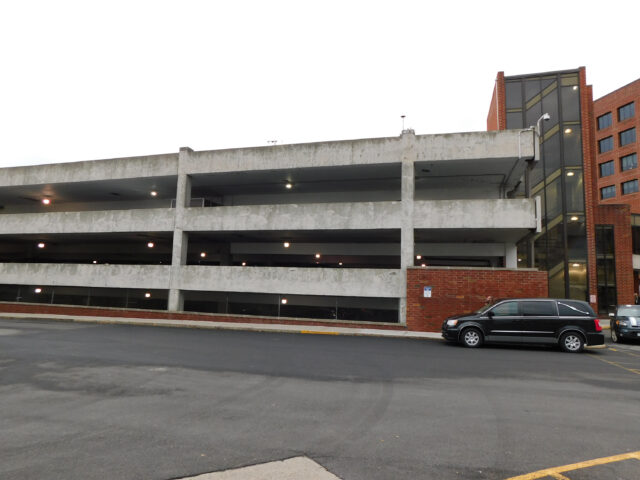 Ellis Hospital Parking Garage
Structural Maintenance Recommended for Hospital Parking Garage
The City of Schenectady selected LaBella to provide a structural conditions assessment of a three-story parking garage at Ellis Hospital that was displaying poor conditions and deficiencies.
The assessment included reviewing available record documents, performing site visits as required to observe the existing conditions, interviewing maintenance personnel, evaluating the observed conditions, and identifying deficiencies.
Following a thorough assessment, our structural engineers proposed concept-level repair or replacement strategies to address those deficiencies, with a primary focus on complying with New York State Code Rule requirements.