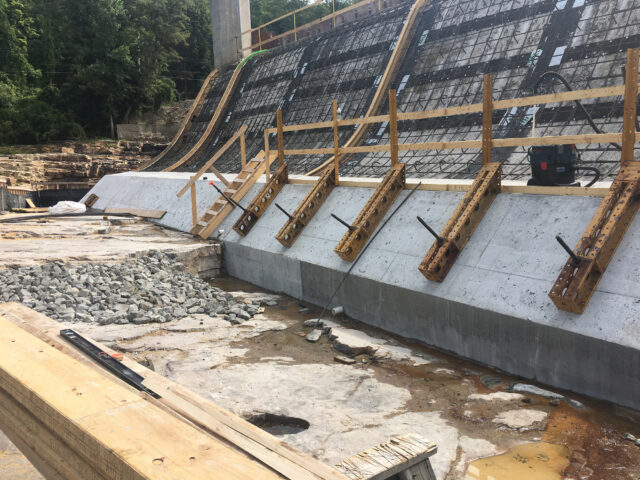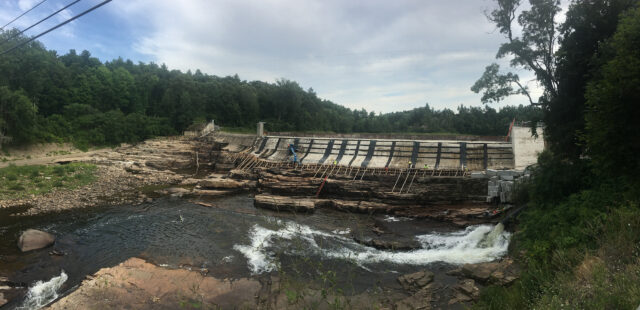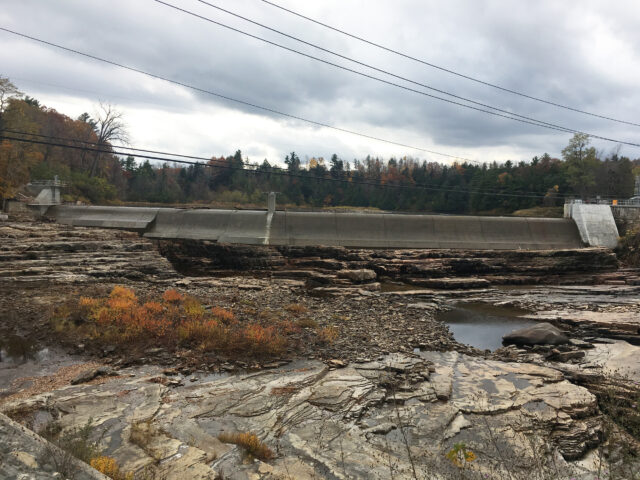 Rainbow Falls Spillway Resurfacing Project
Resurfacing the Early 1900s Rainbow Falls Dam
LaBella was retained by the Local Utility Company to provide structural engineering, design services, permitting, construction, and project management administration for the Rainbow Falls dam spillway resurfacing project. The hydropower facility consists of a powerhouse, penstock/intake works, and a concrete gravity dam built in the early 1900s.
LaBella developed a comprehensive design plan and bid package. The project included demolition plans, new concrete overlay/repairs, erosion and sediment controls, and a new flashboard system.
LaBella also provided project management and permitting services to obtain FERC, Army Corps, and DEC permits. A nationwide permit, 401 Water Quality certificate, and FERC concurrence were obtained prior to construction. Analysis of endangered species, turbidity monitoring, and strict erosion and sediment controls were implemented during construction to ensure minimized impacts to the environment.