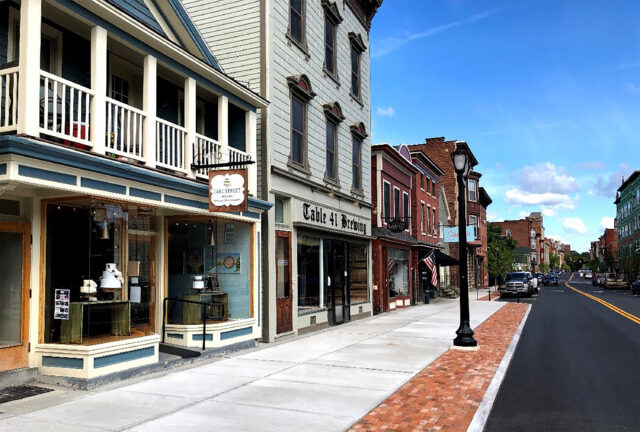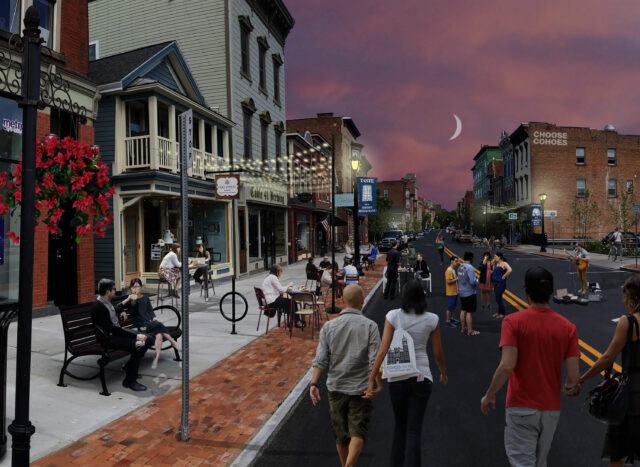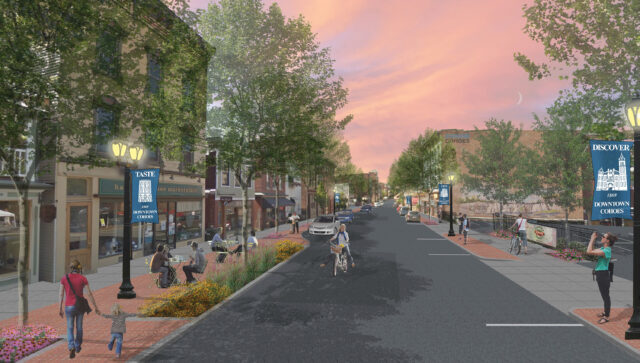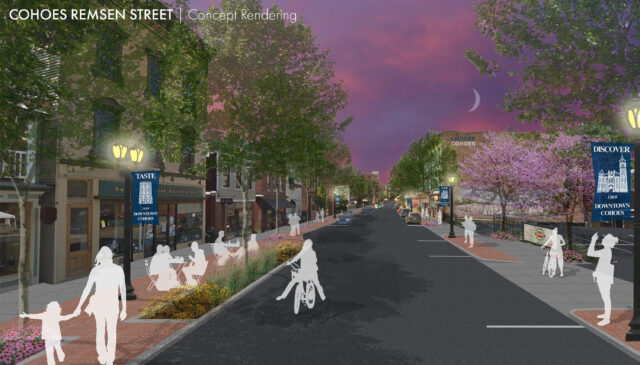 City of Cohoes Remsen Streetscape Improvements
Successful Grant Applications Lead to Improved Entertainment & Business Districts
Following three successful grant applications, LaBella and the City of Cohoes partnered together to design, bid, and reconstruct an improved streetscape within the City's primary Entertainment and Business Districts from the intersection of Cayuga Street to Ontario Street (Phase I), South to Howard Street (Phase II), and South to Columbia Street (Ph III).
Phase I focused on the conversion of two-way to one-way traffic, emphasis on the pedestrian environment through strategic widening of sidewalks, and accommodations for the Capital District Transportation Authority (CDTA) plans for re-routing of their state-of-the-art Bus Rapid Transit line. Phases II and III of the project focused on revitalizing the core of the City, embracing longstanding restaurants, residences, and businesses while also attracting new investors downtown.
The streetscape improvements totaled approximately 2,250 linear feet and include new concrete sidewalks, resetting of salvaged brick pavers in a decorative border, new granite curbs and curbed bump outs, milling/paving, minor utility work/adjustments, signage & striping, native street trees & plantings, areas of bio-retention, electric car charging stations, new CDTA bus shelter, bike racks, benches, trash receptacles, as well as numerous additional site amenities.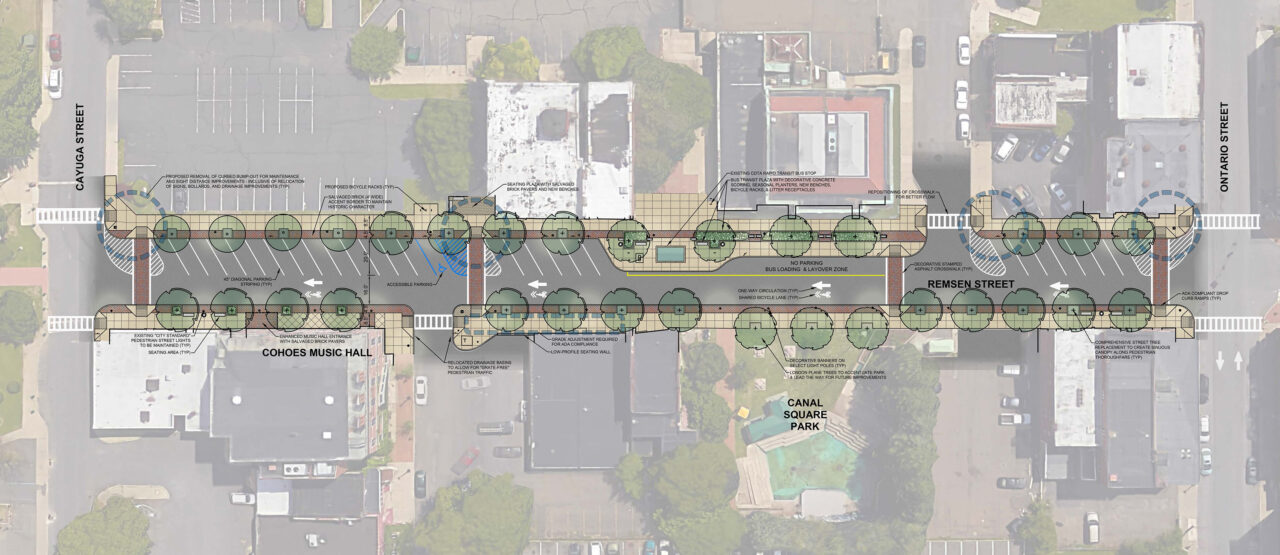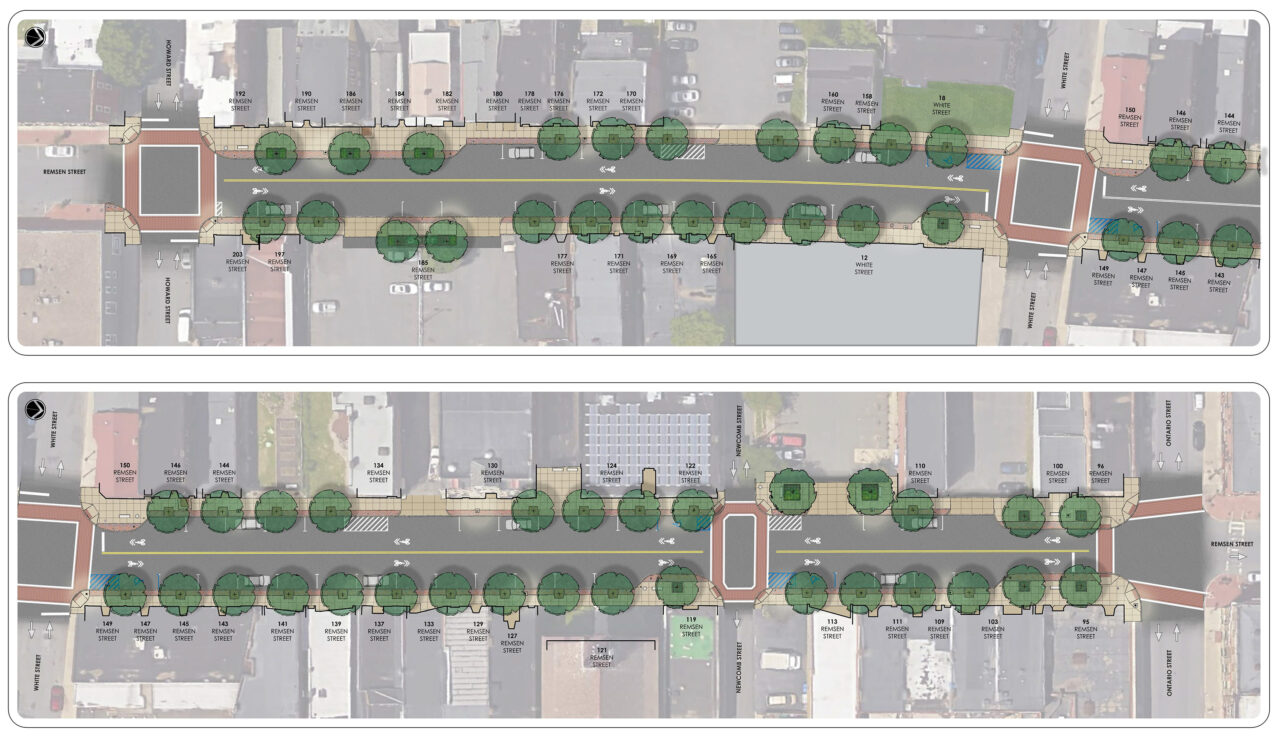 Powered by Partnership: LaBella and the City of Cohoes