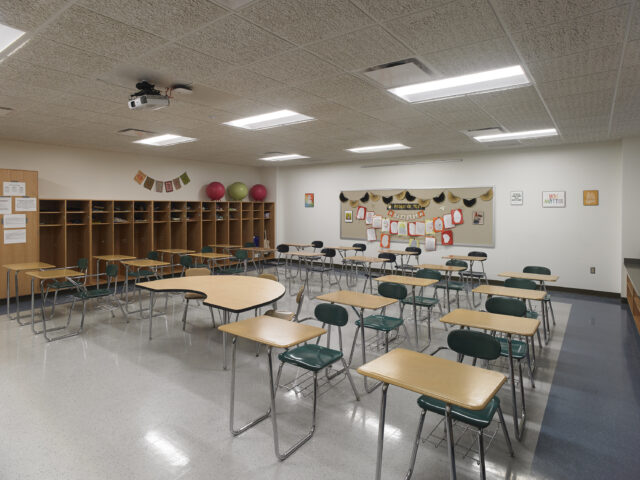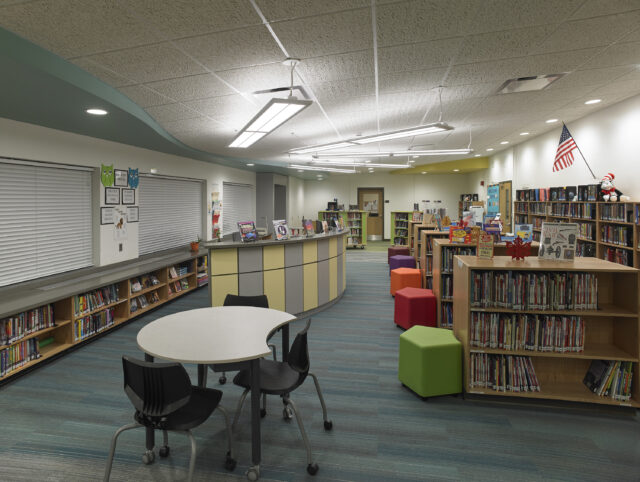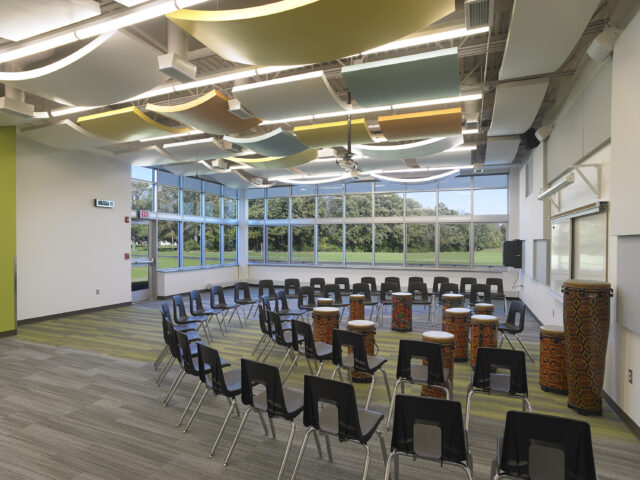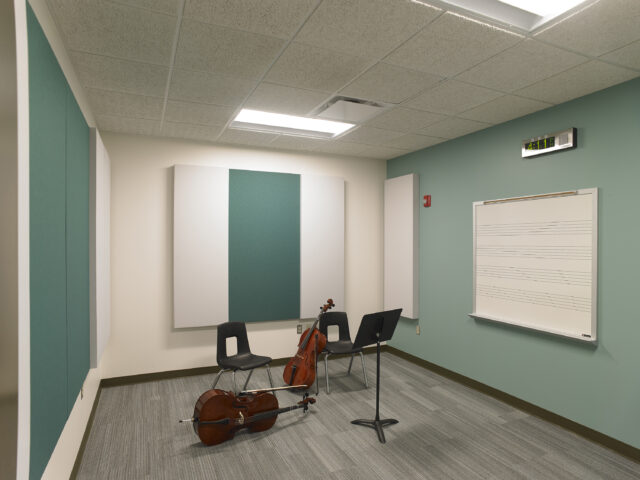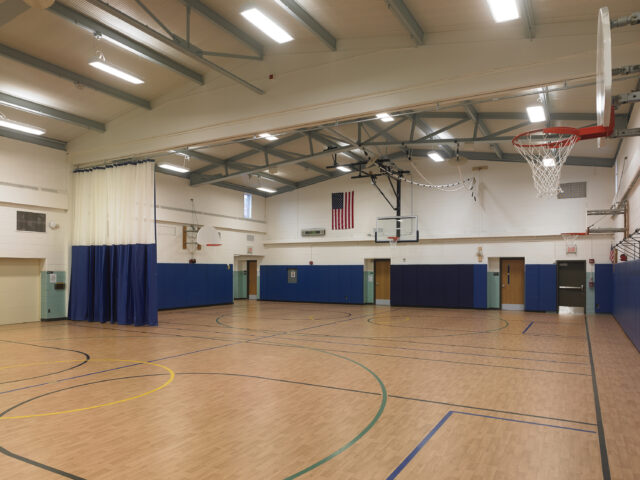 Rush-Henrietta Central School District – Full Day Kindergarten Additions and Renovations
District-Wide Reorganization to Accommodate Full-Day Kindergarten Program
Converting Rush-Henrietta Central School District's kindergarten program from half day to full day presented the District with several challenges:
How to provide enough spaces for the increased classroom demand?
Should grade levels be redistributed among the various buildings?
Where would it make the most sense to build new space, and can dormant space be upgraded?
Nearly every school building in the District was impacted in some way as part of this large reconfiguration and expansion project. The scope of work included adding classroom wings and music suites at three schools, replacing an entire kitchen, rebuilding several roofs, upgrading gymnasiums, and expanding parking lots and bus drop-off areas.
Following completion of this project, the District now has four primary schools, two elementary schools, two junior high schools, and one senior high school, with populations balanced and distributed around the District and all kindergarteners attending school for the entire day.
For example, Vollmer Elementary School, a former elementary school constructed in the 1960s, was housing district and regional services and was not being used for instructional space. As part of the reconfiguration and expansion project allowing the District to offer full-day kindergarten, this building was converted back to its original school function to accommodate grades four through six.
All classrooms and the gym were refinished, all kitchen equipment and life safety systems were replaced, and both the library and nurse's office were redesigned and relocated within the building. A 13-classroom addition wraps around the reconfigured bus loop, while two music instruction and ensemble spaces were inserted into the existing footprint, on either side of the gym.
On the exterior, the added classrooms and music suites blend with the scale and materials of the existing brick structure. New roof profiles depart from the original's low gable shape, allowing for increased natural light in the classrooms as well as a clerestory window above the new double-loaded corridor and higher ceilings in the music suites.
Stimulating interior finishes in the additions and renovated areas invigorate the institutional feel of the original spaces. A lively, but consistent, color palette is visually engaging and appropriate to the upper-elementary age of the students, and weaves together the various portions of the completed building.
The new classroom wing provides a cheerful, naturally lit environment boasting generous classroom windows, which are nearly twice the area of those in the original building, Additionally, general northern light in the main corridor from the clerestory above is complemented by colorful, translucent ceiling cloud elements.