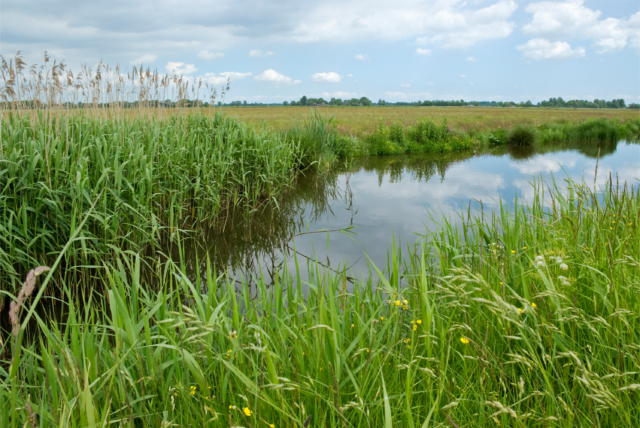 94-C Support for Confidential Clients
LaBella's Permitting and Compliance Teams Help Support Utility-Scale Renewable Energy Projects Across New York
Over the last few years, several confidential clients have presented teaming opportunities to LaBella Associates to address permitting and compliance needs on their utility-scale renewable energy projects. With the introduction of New York's 94-c process, which emphasized the importance of permits and approvals, as well as expedited wetland and species studies, LaBella's environmental teams were quick to adapt the new legislation and put it to work in the field.
Spanning more than 9,000 acres across New York's North Country and Western New York Regions, LaBella worked on six separate 94-c projects in 24 months. Each scope of work was for environmental services but also required some civil, electrical, power interconnection, and project management services from LaBella Associates to bring all of the project components together.
An important aspect of permitting and compliance projects is to identify all sensitive environmental resources that could affect the project schedule, budget, and/or design layout. For these six projects, LaBella worked with the project team to avoid and minimize impacts to the sensitive environmental resources that were identified in field and desktop studies. Environmental studies performed in the field included wetland and stream delineation, vernal pool survey, Blanding's turtle habitat surveys, winter raptor surveys, forest raptor surveys, and breeding grassland bird surveys. Environmental desktop studies performed included water resources study, floodplain analysis, wildlife characterization study Land use, archeological, historic and cultural resources, and Phase I Environmental Site Assessments. The size of the project areas, duration of field studies and necessary environmental expertise in specific areas required LaBella to utilize staff from all over their various New York office locations.
The LaBella team produced environmental reports and maps that were submitted to the Office of Renewable Energy Siting (ORES) ahead of the final 94-c application submittal deadline, including wetland and stream delineation reports and wildlife characterization study reports. LaBella assisted the project team with agency coordination and by attending meetings to discuss findings and navigate project implications regarding wetland and ecology resources on the project site.
Our permitting and compliance teams were on hand to help with non-environmental related studies as well; assisting project teams with design considerations to comply with 94-c requirements. Engineering studies utilized staff and resources from LaBella's civil engineering, buildings engineering, transportation engineering and power systems teams. For many of these jobs, studies included communications, transportation, visual assessment, utility feasibility, and electrical systems.
In the end, LaBella produced reports, studies, mapping and data for all six projects. Each project application will ultimately be compiled into a larger application package and submitted to ORES for siting permit review between 2022 to 2025. LaBella will continue to complete various studies throughout this timeframe to assist each in achieving client project goals.