Regulated Building Materials
Types of Regulated Building Materials
Asbestos
With thousands of applications, asbestos can be found almost anywhere, but is most commonly found in flooring, wall and ceiling systems, pipe insulation, window components, and roofing systems.
Mold
Possible locations of hidden mold include pipe chases and utility tunnels (with leaking or condensing pipes), walls behind furniture (where condensation forms), liners inside ductwork, and materials located above ceiling systems (due to roof leaks or insufficient insulation).
Lead-Based Paint
Lead-based paint may be a hazard when found on surfaces that children can chew or that get a lot of wear-and-tear, such as windows, window sills, doors, door frames, stairs, railings, banisters, and porches.
Polychlorinated Byphenyls (PCBs)
PCBs can be found in many sources but in commercial properties it is most commonly found in old fluorescent light ballasts; caulk, grout, and joint material (e.g., putty, silicon, and bitumen); insulation materials (e.g., fiberglass, felt, foam, and cork); adhesives; and tapes.
Mercury
Mercury can be found in lights (particularly gymnasium and fluorescent lights); thermostats; heating, ventilation, and air conditioning (HVAC) systems; plumbing systems; cafeteria equipment; medical devices; regulators; gauges; and science room equipment.
Our Capabilities
Don't let the presence of regulated building materials impede the renovation or redevelopment of your building or structure. For decades, LaBella's RBM team has been trusted to identify and mitigate RBM concerns, giving owners the opportunity for new finishes, new spaces, or new structures.
Our range of RBM services includes:
Hazardous Materials (Asbestos, Lead, Mercury, Radon, PCB) Inspection
Testing Services
Abatement Design
Variance Development & Applications
Project & Air Monitoring
Indoor Air Quality Studies
Lead Remediation Clearance Testing
Mold Contamination Assessment & Remediation Design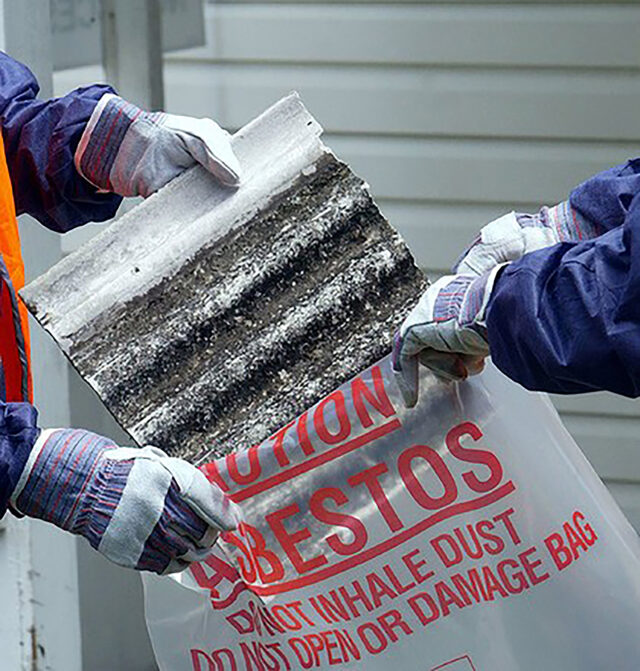 Our in-house asbestos laboratory provides rapid, accurate, and cost-effective analysis of asbestos in air and bulk samples.
Our laboratory has maintained New York State accreditation (ELAP #11184) since 1991, and uses the best methods to assure accurate, high-quality results.
Phase Contrast Microscopy (PCM) is used to analyze routine air samples. Sample filter cassettes are examined, and a representative slice of the filter media is mounted and examined under high-contrast, high-power magnification. The NIOSH 7400 method is used to count fibers and generate the fiber concentration result.
Polarized Light Microscopy (PLM) is used for the analysis of friable and non-friable bulk samples. Sample materials are carefully examined and manipulated under a low magnification microscope. Representative materials and suspect fiber bundles are teased out and placed on a slide for high-power examination. Morphology and refractive index characteristics are observed and recorded. After prescribed quality control procedures are applied, the analytical result is reported.
LaBella's experienced staff provides superb analytical capacity assuring that air and bulk sample analysis is typically completed in under 48 hours. An in-house laboratory assures we can provide our clients with the flexibility of immediate and rush analysis when required, while maintaining cost control.
Meet the Experts
Having an in-house asbestos laboratory enables my team to get very quick results, at times within hours. The client can then make decisions and prevent, or at least limit, project delays.Jarrod Miner


RBM Program Manager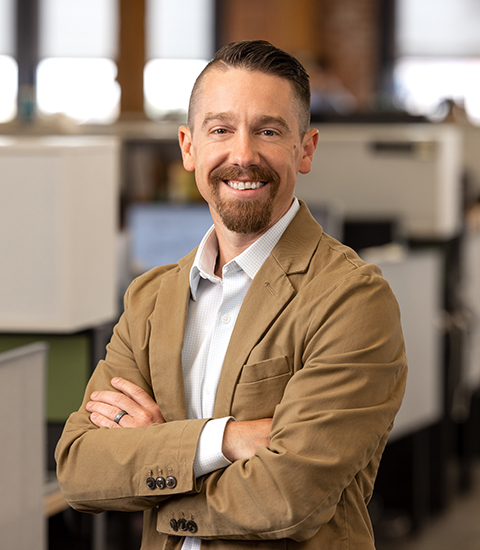 We take Project / Air Monitoring very seriously. There are no shortcuts, there's no skipping steps. Everything is logged, every procedure followed.Shawn Rucker


Project / Air Monitor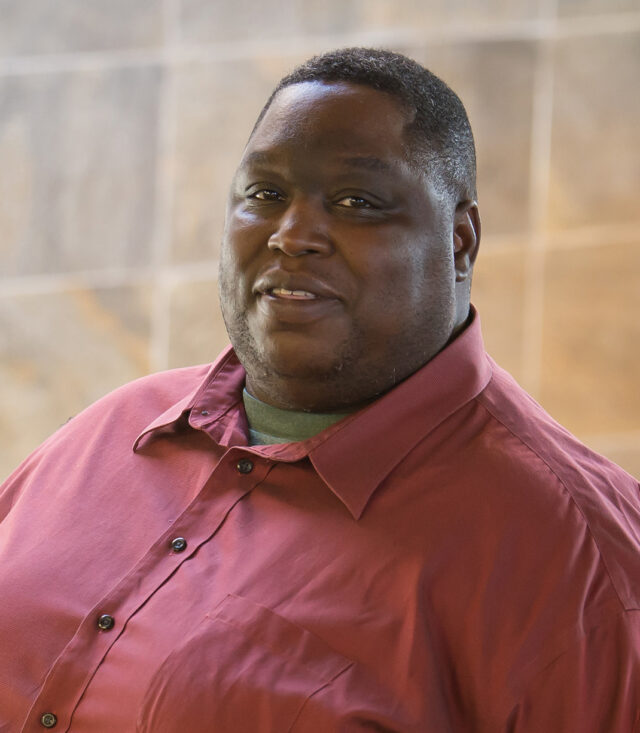 Recent Regulated Building Materials insights
View all