Title V Permitting & Compliance
Talk to a LaBella Expert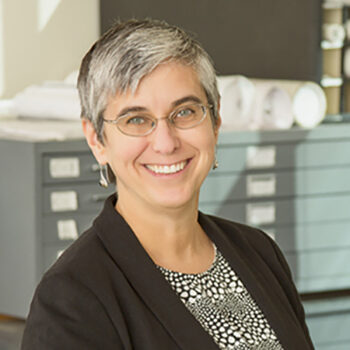 Jenny Johnson
Vice President, Director of Waste & Recycling
Richmond, VA
Title V Permitting
LaBella maintains a professionally qualified engineering staff to offer a wide range of Clean Air Act Title V permitting services. Our permitting services include preparing the permit applications for issuance, as well as renewals and preparing permit modifications for installation of new flares and compliance with 40 CFR Part 60 Subparts WWW and XXX. LaBella also reviews existing permits, along with the applicable regulations, to ensure compliance in all aspects of the Title V Permit.
Title V Monitoring
As required by Title V permits, LaBella performs quarterly surface emissions monitoring (SEM). Field personnel obtain upwind and downwind background concentrations and walk along the serpentine SEM pathway to obtain methane concentration levels at predetermined intervals using a flame ionization detector (FID) or portable gas monitor. Areas of the pathway that show exceedances above 500 parts per million (ppm) of methane above background will be flagged so landfill personnel can make necessary cap repairs. In addition, sump houses, designated riser pipes, and/or leachate clean-outs are monitored for the presence of methane. All monitored points are data logged.
Before leaving the facility, LaBella personnel endeavor to recheck any exceedances once repairs are made to ensure that readings are below the 500 ppm above background limit. This satisfies the 40 CFR 60.755 requirement of a recheck within 10 days of an exceedance without the facility incurring additional equipment and travel charges to return to the site another day.
To maintain compliance with Title V permits, LaBella has developed protocol for and conducted numerous Tier 2 Nonmethane Organic Compound (NMOC) field testing events. Our protocol is consistent with the requirements of 40 CFR 60.754.a.3.  LaBella installs the sampling probes in accordance with EPA Method 25C. LaBella then collects the air samples for analysis, evaluates the data, and prepares the Tier 2 NMOC Emission Report.
Title V Reporting
LaBella routinely prepares the numerous reports required by the NSPS and Emissions Guidelines (EG) for MSW landfills. These reports include the following:
Initial Design Capacity Reports
Tier 1 NMOC Emissions Reports
Tier 2 NMOC Emissions Reports
Control System Design Plans
Initial Performance Test Report
Annual Compliance Reports
Semiannual Collection and Control System Reports
Semiannual Startup-Shutdown-Malfunction (SSM) Reports
Quarterly Surface Emissions Monitoring Reports
Annual Emissions Inventory Reports
We also ensure our clients remain in compliance with these requirements.  In addition, in accordance with the federal Greenhouse Gas Inventory Regulations, LaBella prepares the Annual Greenhouse Gas Reports for landfills that emit 25,000 metric tons or more of carbon dioxide equivalent per year.  LaBella has successfully petitioned EPA for "not required to report" status for several of our clients.