Electrical Engineering
Our Strengths
Power Distribution and Generation
LaBella provides electrical engineering services for hydropower and solar generation projects. This includes relay and protection engineering for connections to the utility power grid.
Lighting
LaBella has diverse experience with lighting design. From cost effective solutions to LEED certified designs and architectural lighting designs for high-end spaces, we can design a lighting system that meets the needs of your project.
Electronic Safety and Security
LaBella has the expertise to improve the safety and security of your facility. Our services include:
Fire Alarm Systems
Electronic Access Control
Intrusion Detection and Perimeter Detection Systems
CCTV and Audio Monitoring System Design
Security Systems Integration
Duress and wireless personnel alarm systems
Facility lockdown systems
Communications
From interactive learning environments to data-centers, LaBella will work with you to develop communication systems to meet your needs. Our communications systems experience includes:
Network Infrastructure Design
Audio/Video solutions for conference rooms, classrooms, courtrooms and performing arts spaces
UPS sizing and specification
Intercom Systems
Public Address Systems
VoIP Phone Systems
Sound Reinforcement
Studies and Analysis
LaBella has the experience and tools to perform a diverse array of studies and analysis for your site and systems. Examples of some of the studies our Electrical Engineering team performs are listed below:
Arc-Flash Hazard Analysis
Overcurrent Protective Device Coordination
Photometric Calculations
Lightning Hazard Risk Analysis
Power System Resiliency Studies
Awards & Recognition
LaBella's Athletic Field Lighting Recognized by Illuminating Engineering Society
LaBella Associates was presented with the Harley Hill Excellence in Lighting Award for the Exterior Category by the Illuminating Engineering Society (IES) of Rochester for the sports lighting design at the new athletic field at Thornell Farm Park in the Town of Pittsford, NY.
Read Full Story Here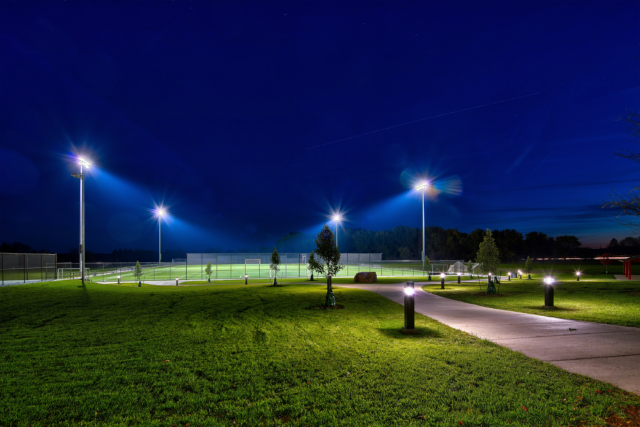 Featured Insights
Talkin' 'Bout Backup Generation
Project Manager and Senior Electrical Engineer, Chuck Lind, PE discusses the do's and don'ts of backup generations, especially during a power outage and what's right for your facility.
Read Article Here