Siting & Permitting, Design & CQA
Talk to a LaBella Expert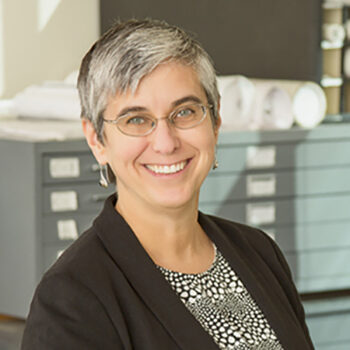 Jenny Johnson
Vice President, Director of Waste & Recycling
Richmond, VA
Landfill Cell Design
Many federal and state regulations provide a general approach to engineering and designing a landfill. LaBella understands that each site has its own unique characteristics, be they waste-related, topographical, or geotechnical. We have successfully engineered and designed over 100 landfills and are uniquely experienced with the challenges posed by geotechnical engineering.
As a firm specializing in the solid waste industry, LaBella has in-depth experience facing the challenges posed when designing and engineering facilities in complex geophysical settings. Our team has an extensive background in the disciplines of rock and soil mechanics to properly investigate subsurface conditions.
Transfer Stations, Convenience Centers, & Materials Recovery Facilities
LaBella provides siting, permitting, design, construction phase services, and operational consulting to ensure the efficient use of transfer stations, convenience centers, and materials recovery facilities. We have designed or permitted over 25 of these facilities.
We partner with our clients to understand the current and anticipated waste stream and work with them to develop a facility that meets those needs. We provide operational and equipment selection consulting to ensure that all aspects of the operation are optimized. You will also gain value from our staff members who have operated these facilities in addition to designing them.
Bid Document Preparation & Contractor Procurement
LaBella develops construction documents for landfill construction and closure based on the approved permit documents for the facility. These services are followed by support during the project bidding phase. This effort includes such tasks as preparing detailed construction drawings based on the
approved permit drawings, preparing contract documents and technical specifications for the work, conducting pre-bid meetings and preparing contract addenda, reviewing contractor's bids, and preparing a recommendation for award.
LaBella maintains an extensive database of industry costs and historical data on projects administered by our construction services group. This contract data assists us in providing BCWS detailed, accurate cost estimating information through engineer's estimates, RFP preparation and evaluation, contract negotiation services, landfill cost analysis, and fee structuring services. The BCWS will benefit from our clear, detailed construction documents as it will minimize contractor questions and potential change orders during construction.
Construction Management & Administration Services
LaBella is a committed partner to your projects. This includes offering construction management and administration services during the construction phase. In addition to minimizing change orders, our Construction Quality Assurance (CQA) services, including observation, testing, and certification, can be a cost-effective way to reduce or eliminate the cost of duplicate Construction Quality Control (CQC) services.
We have provided CQA services for more than 140 construction projects totaling over $200 million, including new landfill cells, landfill expansions, landfill closure caps, landfill gas extraction services, and transfer stations. Our construction managers and field representatives are trained in solid waste management facility construction procedures and operations, field and laboratory materials testing, and safety.
Our qualified and experienced field consultants provide moisture, density, and permeability soil testing, as well as geomembrane, geosynthetic clay liner, geocomposite, and geotextile testing. The landfill components that we observe, test, and document include structural fill, low-permeability soil layers, geotextiles, geocomposite clay liners, geomembranes, geocomposites, leachate collection and drainage layers, pipelines, manholes, and gas vents.
Video Case Study
City of Florence, Alabama
LaBella Associates has partnered with the City of Florence, Alabama on multiple projects throughout the past 8 years. One project that stands out is the re-permitting and redesign of their landfill.
Watch this video case study to learn how LaBella worked with ADEM and the City of Florence to write a permit that allowed for new techniques to be used in landfill facilities across the state of Alabama.