Substation Design
Talk to a LaBella Expert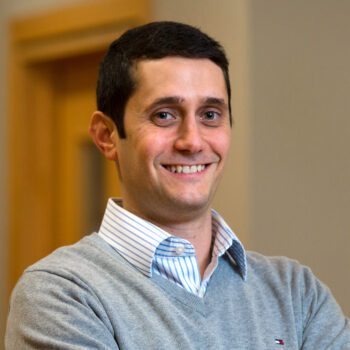 Ernesto Ferro M., ME MBA
Power Systems Operations Manager
Rochester, NY
Substation Design Services
Innovation Without Disruption
LaBella's substation design experts can assist you with air-insulated and gas-insulated substations solutions – from 4.8kV to 230kV – whether needed for existing site upgrades and modifications or Greenfield development.
Civil
Because we understand the challenges of state and local permitting compliance, we offer customizable and standard solutions for a "below grade" design package from conceptual to detailed engineering.
Services include:
Grading
Foundations
Drainage systems and stormwater management
Grounding grid
Conduit and trenches
Power transformer oil containments
Power transformer firewall protection
Access roads
Electromechanical
We understand the complexity of local state and town requirements and we take our clients' needs into consideration. Whether you are building in a rural area or in the middle of downtown, we offer customizable and standard solutions for an "above grade" design package from conceptual to detailed engineering like:
Control building (relay panels, facilities, cable raceways, trays, etc.)
Bus bar and strain bus
Equipment and support structures
Assembly drawings
Cables and connectors
Lightning protection and lighting
Protection & Control
We care about the importance of the reliability and resiliency of your systems. We offer robust protection and control substation modernization solutions, from conceptual design to detailed design.
One-line diagrams
Schematic diagrams
Wiring diagrams
Cable lists
Panel front views
Protection setting calculations
IED configuration files
Soil Resistivity & Ground Impedance
Soil resistivity and ground impedance investigations are part of our electromechanical services but may be provided separately for feasibility studies needed for preliminary and conceptual designs.
Grounding is critical to ensure the safety of all personnel accessing a substation to verify that there is a low resistance path for fault currents. Before substation construction begins, soil resistivity and ground impedance tests using AEMC® or SGM equipment are used to verify the theoretical design calculation after a substation is built. Additionally, step and touch voltage tests are used to check if the maximum voltage is under the safe permissible limits.
Recent Substation Design insights
View all