Commissioning
Talk to a LaBella Expert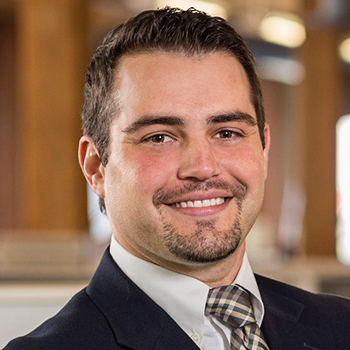 Michael Barbasch, PE, CEM, CBCP, LEED AP
Energy & Commissioning Discipline Leader
New York
Who We Are
At LaBella, we believe that the Commissioning (Cx) process is not something completed simply for code requirement, but rather an important step for a facility to reach optimal performance.
LaBella's past success in full-service engineering and architecture led to the development of our dedicated energy and commissioning team in 2004. Since then, our staff has regularly partnered with a variety of clients at diverse facility types. We understand the importance of system savings and performance, and make these factors paramount in our commissioning process.
Today, LaBella's Energy & Commissioning Division consists of licensed engineers, certified energy managers, certified building commissioning professionals, experienced commissioning agents, and LEED accredited professionals.
We assist with sustainable design, support LEED green building initiatives, and provide guidance from design and construction to tenant occupancy. We often help clients obtain financial incentives for energy-related improvements through programs such as NYSERDA as a New Construction Service Provider, or retro-commissioning benefits with FlexTech, just to name a few.
What It's All About
Building commissioning is a systematic quality assurance process that seeks to verify and document correct interaction and operation of building systems and components. But what does that really mean?
The commissioning process provides value by verification. This rigorous process offers the assurance and documentation that your utility systems are properly designed, installed, programed, and operational for optimal performance, as well as correctly meeting code-required energy efficiency metrics.
We are your advocate, and a vital resource and partner to your design and construction team.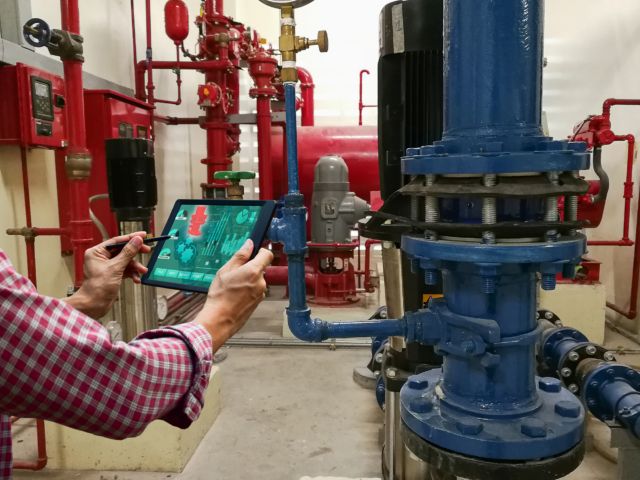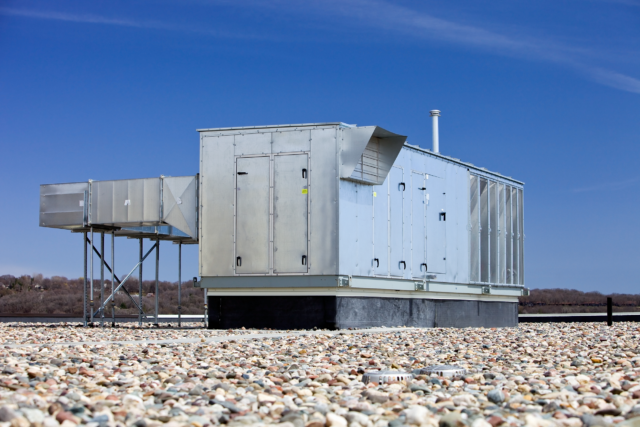 How We Can Help
Whether this is a project requirement to meet LEED goals, maximize funding incentives, invest in your properties long-term operational costs or your tackling corrective measures, LaBella will provide an expert team to work alongside of your engineers and contractors ensuring all intended energy consumption strategies have been implemented to your buildings mechanical, electrical, plumbing and renewable energy systems.
Our clients include education, inpatient and outpatient medical facilities, commercial office buildings, public safety agencies, corrections, industrial and manufacturing facilities, government and municipal buildings, luxury hotels, and waterpark resorts.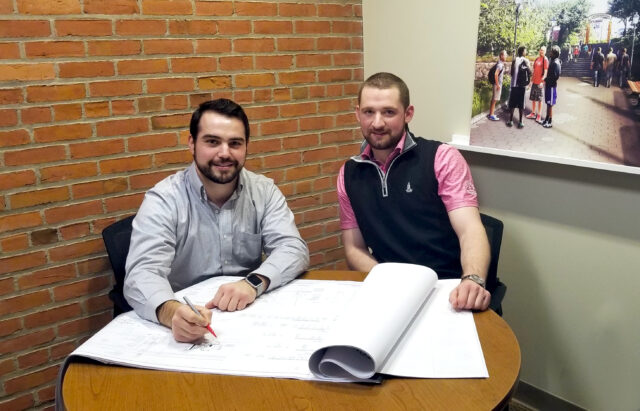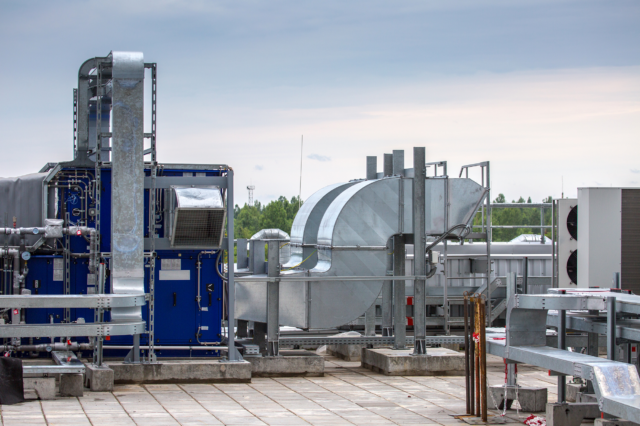 Servicios
LaBella has the capability to commission MEP systems, building automation systems, fire alarm and suppression, security and communications, solar technology, and mission critical facility systems.
Code-Required System Commissioning
Though buildings systems in today's world may be designed under a commissioning code requirement, LaBella's team views the process as vitally important. When partnering with you, we aim to provide you with confidence in both your system performance and completion of code-required activities and documentation.
Beginning with the commissioning plan and project kickoff, continuing through equipment start-up and testing, and continuing past re-testing and deficiency correction, LaBella provides detailed project tracking and documentation, so you know for certain what is happening at your facility. This process identifies facility performance objectives, verifies objectives are completed, and documents the process along the way. We take code-requirement seriously, while also fusing those requirements with your goals of energy savings and system comfort.
LEED Commissioning Services
Though not required by code, some clients wish to pursue LEED accreditation for their facility for a variety of reasons. Utilizing LEED's in-depth commissioning requirements, LaBella's experienced commissioning team is able to provide insight and leadership to pursuing LEED status from the commissioning process.
New Construction Commissioning
Taking you a step further than code-required reviews, our new construction commissioning services provide detailed quality assurance and rigorous, custom inspection of a wide variety of system types.
From fire alarm and suppression systems, to smoke control and evacuation, security and communications, and many more, LaBella's commissioning team will come alongside you to aid in complex systems analysis and documentation. Most importantly, we work with our clients to determine exactly what their needs are and what systems they may require a second look.
Retro-Commissioning (RCx)
Retro-commissioning (RCx) takes on the same process milestones and methodology of Code-Required Cx, and applies them to existing facilities and their systems. This is typically called for in response to operation problems in a building which requires an organized and systematic approach to fact-finding and troubleshooting. LaBella's three main goals during RCx are to:
Verify key building systems are performing in accordance with the Owner's defined operational needs,
Document deficiencies in operation, and
Reduce energy consumption and overall operating costs.
During the process, our staff seeks to clearly and quantifiably document the functional deficiencies of building HVAC-related systems. This testing protocol, as rigorous as code-required efforts, gives way to a recommendations list for the Owner's use. Recommendations range in quantity and intensity; from simple control sequences changes to recommended equipment replacement, LaBella helps hone the scope of your next construction project by identifying items that will benefit the most from both comfort improvements and cost savings.
Engineering Design Reviews
Even before the official start of the commissioning process, LaBella's commissioning engineers still provide valuable service to our clients. Through engineering design review, our technical experts will partner with you and your design team to investigate and note for discussion any potential design oversights. This process employs a meticulous approach to ensure a design is not only technically sound, but also feasible in practice, resulting in our clients' confidence in their systems before construction even begins.
Indoor Air Quality Investigation
LaBella's energy and commissioning team performs more than only on-site inspection. Through collaboration with various other disciplines, our staff also provides indoor air quality investigations and studies for the benefit of both building Owner's and occupants. Efforts may have a variety of focuses, from proper carbon dioxide ventilation to the mitigation of pathogen transmission. Our teams goal is to recommend actions that will give you confidence in the quality of the air you and your occupants breathe.