Justice
Designing for justice.
With over 35 years of experience in planning and designing state correctional facilities, jails, courthouses, and public safety facilities, LaBella Associates' criminal justice design team has the know-how to successfully respond to our clients' need for functional, safe, secure, and cost-effective facilities.
Our expertise is working with agencies to examine, analyze, and inventory space use and operations. We interact with all involved agencies to review their specific requirements. The result is a highly efficient plan that provides the required functional adjacencies, public/private access routes, and budget-friendly square footage.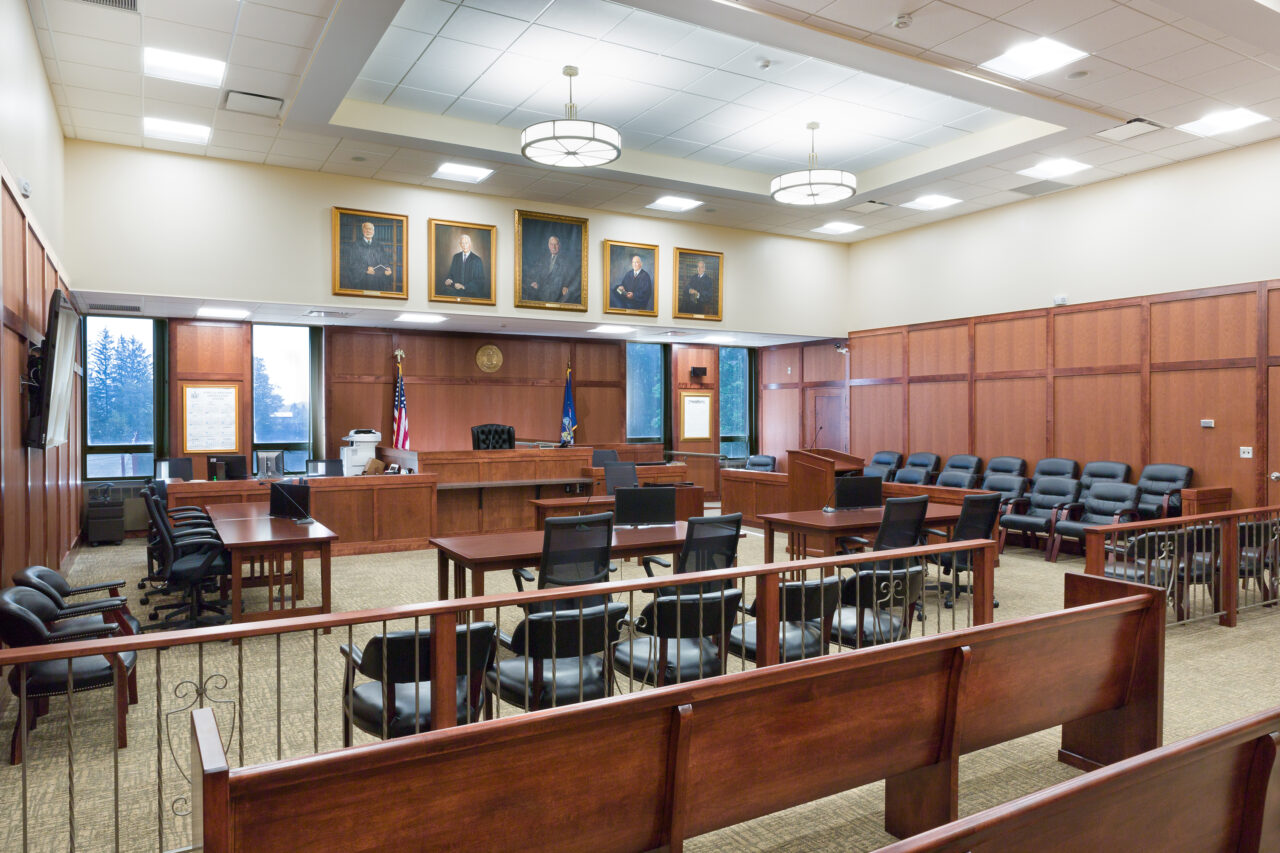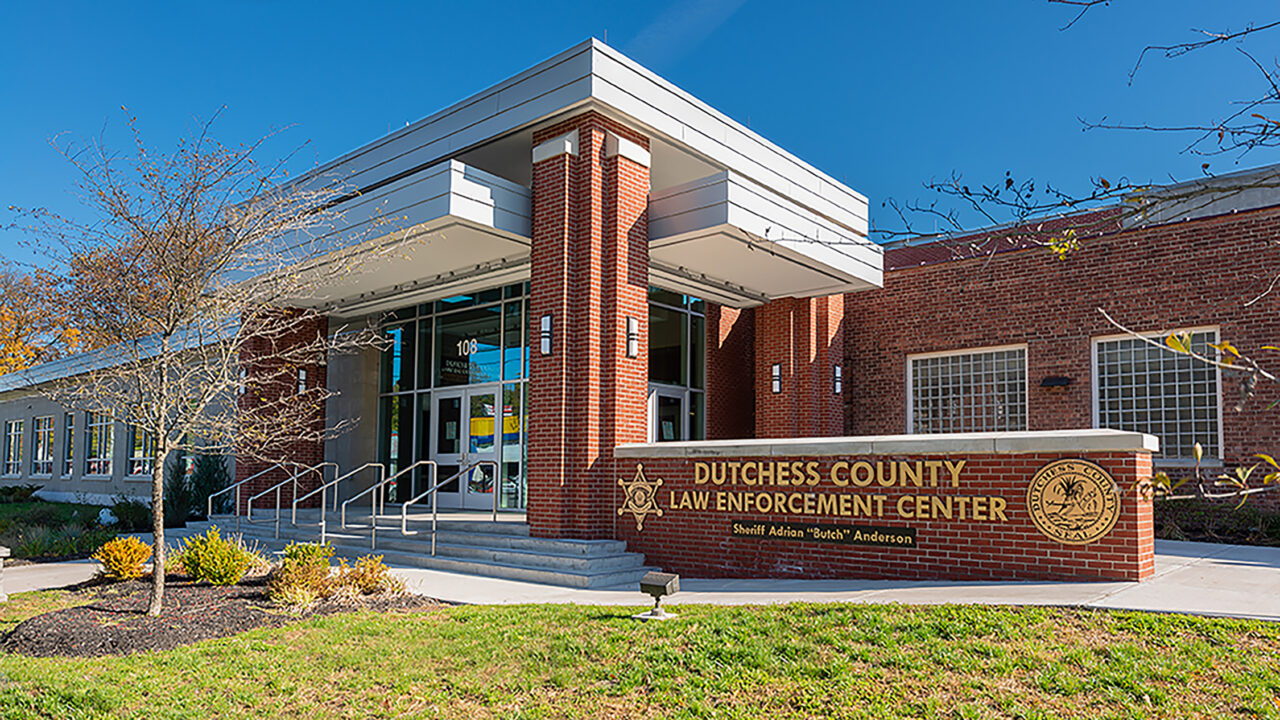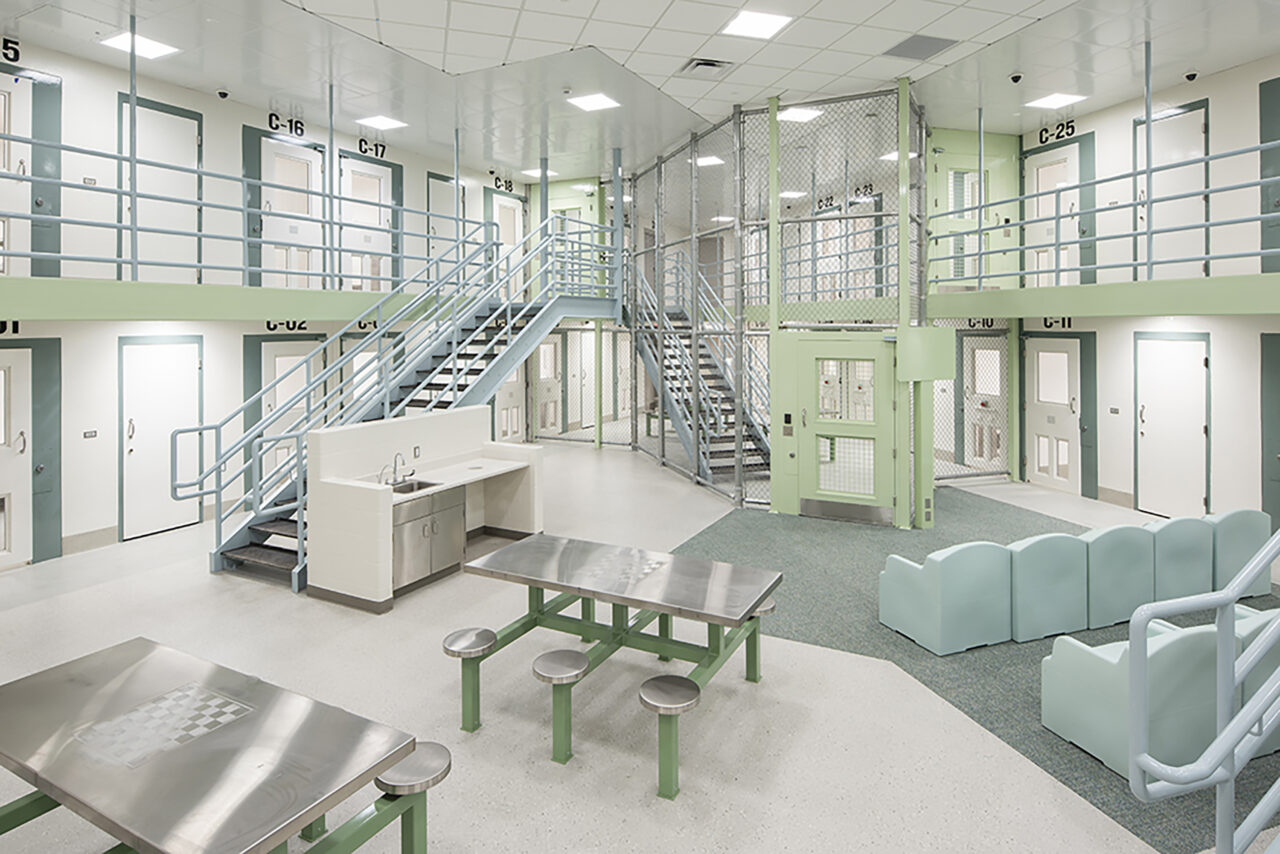 Meet the Experts
From small rehabilitation projects to large building renovations and new construction, we lead highly collaborative projects that require extremely effective communication and coordination efforts. Working directly with facility planners and clients/users, we develop project programs where a safe and secure environment is of the highest priority.Mark E. Kukuvka, AIA


Criminal Justice Studio Manager
Correctional facility design involves more than just developing a safe, secure environment. While this of the utmost importance, we also create integrated residential mental health units, classrooms, recreation pens, and related spaces that promote rehabilitative opportunities, respect human dignity, and support the wellbeing of incarcerated individuals.David M. Bono, A. AIA


State Corrections Studio Manager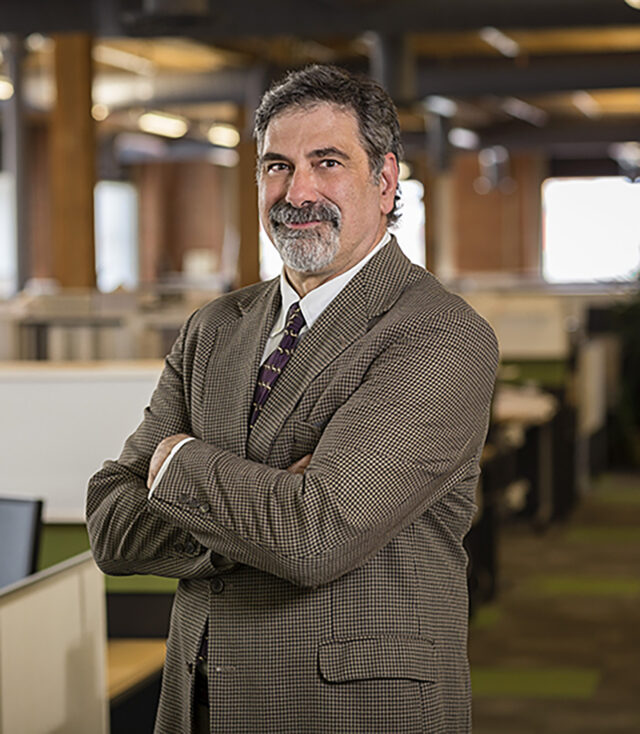 As part of LaBella's criminal justice team, I specialize in developing systems and protocols to keep officers, incarcerated individuals, judicial staff, and the public safe. The complex facilities and secure environments that our team designs are essential to the effective delivery of public safety services.Nick Harkola, PE


Senior Electrical Engineer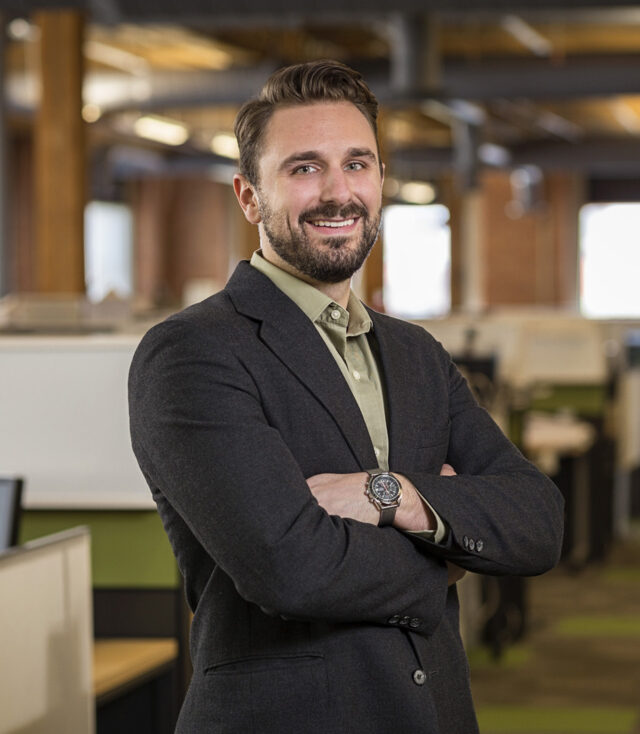 Our Expertise
We specialize in the planning and design of county facilities, focusing primarily on courthouses, local detention facilities, public safety facilities, and state correctional facilities.
Courthouses
Courthouses present unique challenges in providing the proper separation and circulation between the public, private, incarcerated, and judicial populations within the court facility. Our team has extensive experience designing courtrooms that function safely and securely.
Local Detention
In 1991, we designed the first direct supervision county correctional facility in New York State (Rensselaer County), which became the model for all future facility designs in New York State. Since then, we have continually expanded our expertise to become specialists in the stewardship of local detention facilities.
Public Safety Facilities
Drawing on our knowledge and expertise of current recommended facility standards and best practices, we inherently understand the needs of local governments to design forward-thinking programs and facilities, with an emphasis on functional operations, flexibility, safety, security, and durability.
Our dedicated criminal justice design team specializes in providing architectural, engineering, and associated services related to police stations, law enforcement centers, crime labs, and other public safety buildings.
State Corrections
Our partnerships with state governments have been long-lasting and formative relationships. Since 1991, our dedicated criminal justice design team has been providing architectural and engineering services for projects within occupied secure facilities. In that time, we have completed several hundred projects for over 50 clients.
Our Capabilities
Our criminal justice design team has the expertise to successfully respond to a broad range of projects in secure environments, including the following:
Planning and development of new construction and renovation projects
Building envelope investigations/evaluations and design, including moisture management strategies, individual component lifespan evaluations, energy analysis, and cost estimates
Renovation/reconfiguring of existing spaces and structures to modernize building components and spaces, accommodate a new use, or meet current building codes and ADA accessibility requirements
Rehabilitation/replacement of building systems and components, including MEP and security systems as well as architectural components that are damaged or in service beyond intended lifespan
Security system investigation and design for CCTV/microphone systems, door controls, and personal duress systems
Meeting Industry Standards
Our team has a thorough knowledge of all requirements, codes, and classification requirements, assuring timely progression of each project. State-of-the-art facilities tours and ongoing educational programs keep employees abreast of the latest innovations in criminal justice facility design.
In addition to our vast understanding of current federal, state, and local building codes, our dedicated criminal justice design team takes Americans with Disabilities Act (ADA) accessibility requirements and safety guidelines into consideration during the design phase of every one of our criminal justice facility renovation projects.