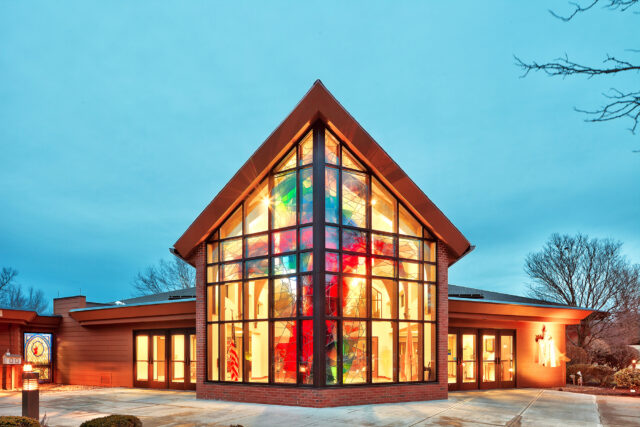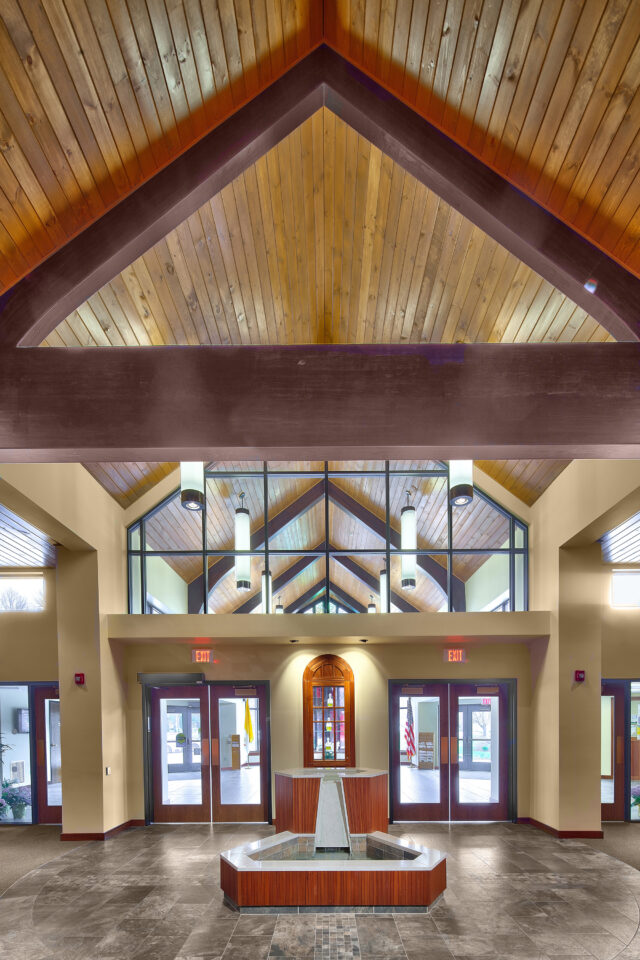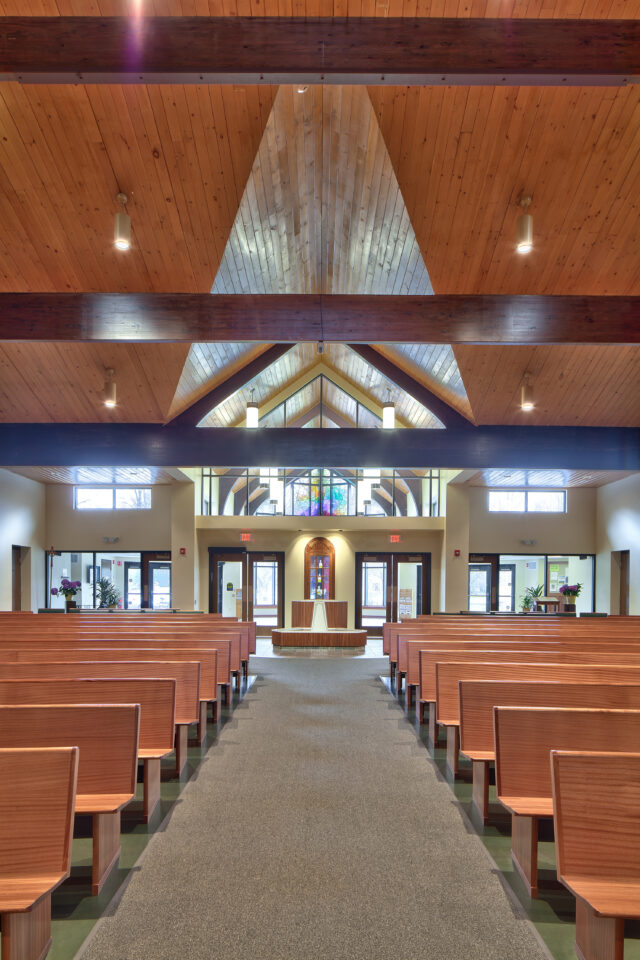 St. John of Rochester
Additions to an Accumulating Faith: St John's Growing Community
St. John of Rochester began to look at their future as their congregation continues to grow. Originally initiated by a need to replace aging interior finishes and mechanical infrastructure, St. John of Rochester reached out to expand and accommodate their accumulating faith.
LaBella Associates began a comprehensive facility analysis in June of 2011. Major components of the project include a full sanctuary renovation, narthex renovation and addition, increased storage areas, updates to restrooms and gathering rooms, as well as a music room and full-service kitchen addition.
The sanctuary updates center around a redesigned altar platform with ADA and lighting upgrades and is complimented by custom altar furnishings, new pews, choir area, organ, and floor finishes. The narthex renovation and addition allow natural light to enter the sanctuary while providing a new entry and identity to the facility. Finishes include structural glulam beams, custom millwork, porcelain tile, and stained-glass windows.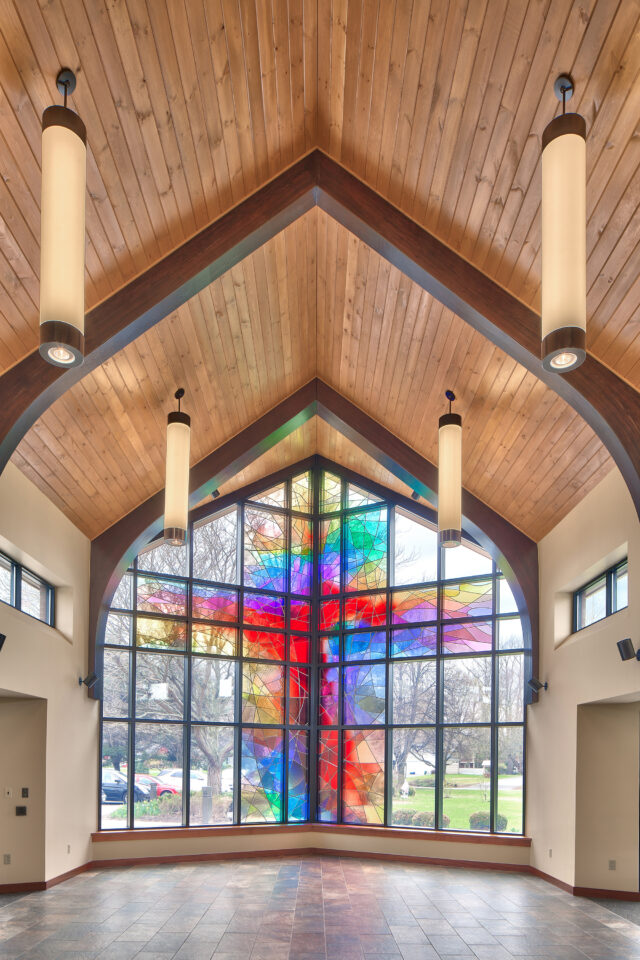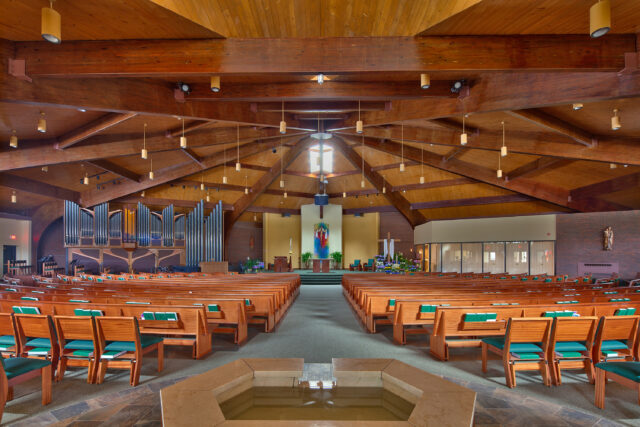 Image Gallery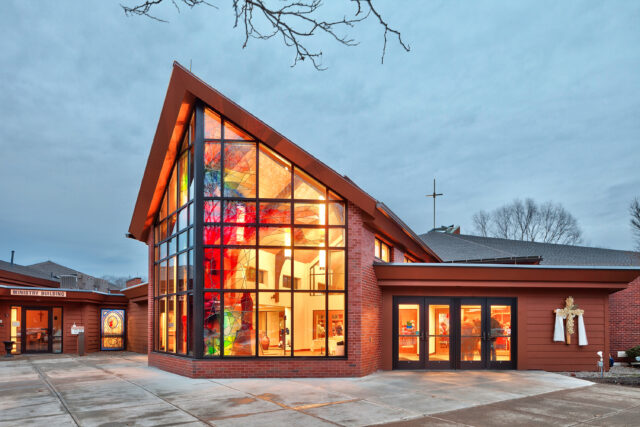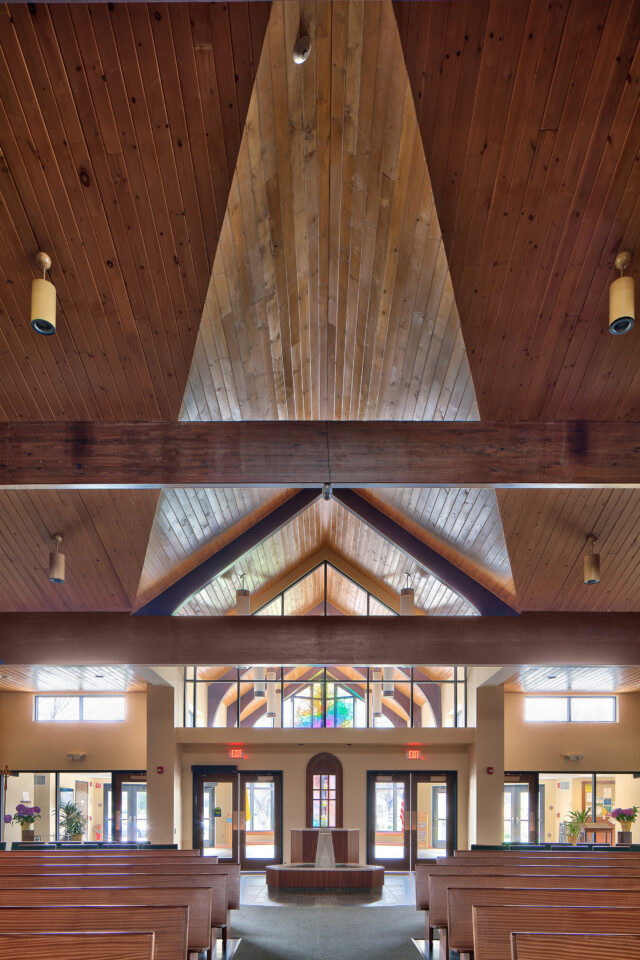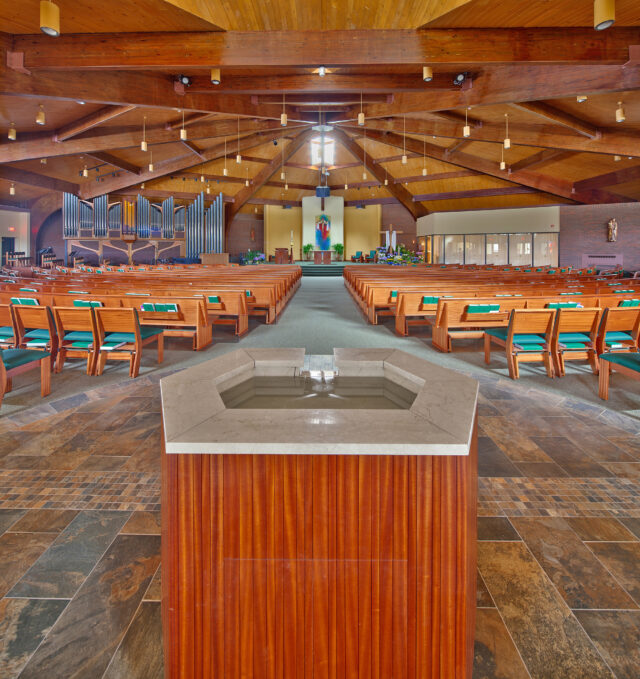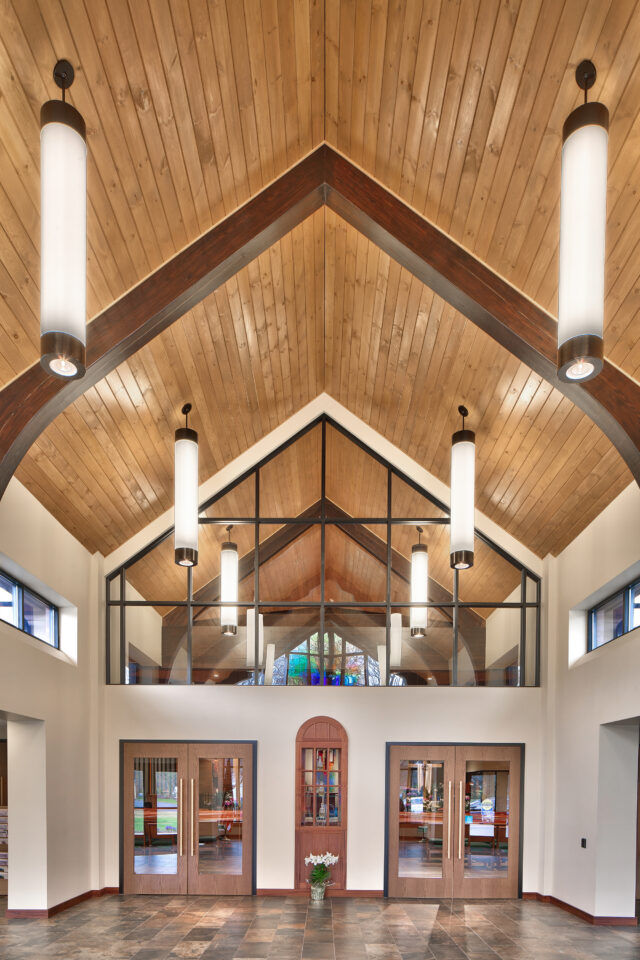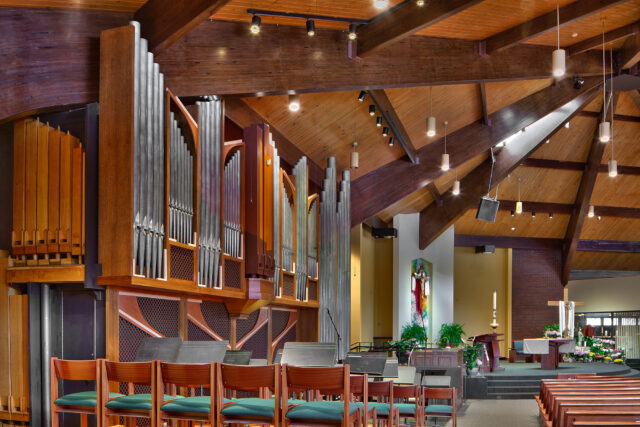 Recent Religious Facilities insights
View all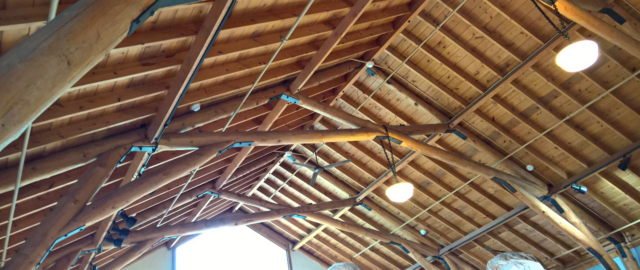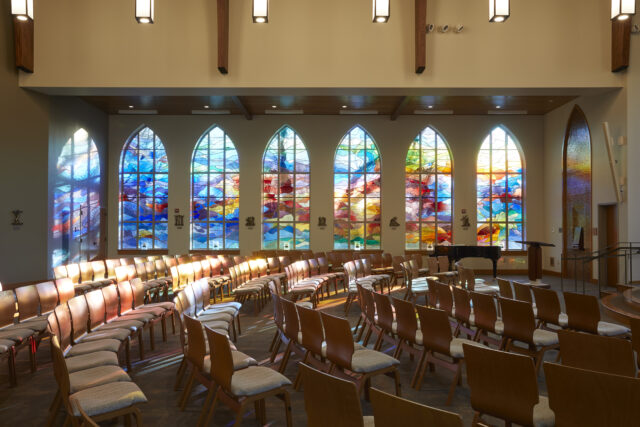 Featured Religious Facilities Projects
View more