Insights View all
Purchasing Contracts as Part of a K-12 Capital Project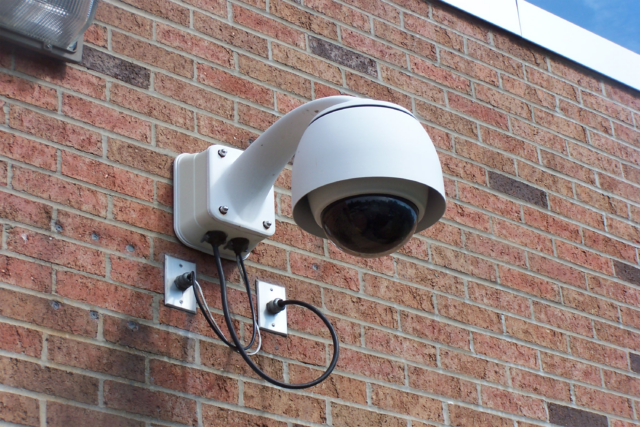 How a NYSOGS purchasing contract allows authorized users like school districts or other public entities to extend or expand existing systems.
When evaluating the equipment or systems to be included in a Capital Project (CP), there may be situations where these purchases can be made using a New York State Office of General Services (OGS) Purchasing Contract or a federal-based Cooperative Purchasing Agreement (CPA).
Within a CP, a school district may have existing systems that they want to extend within a building or to additional buildings. They may have made previous purchases from a vendor and worked on design/planning for expansions of a system with that provider. An OGS Purchasing Contract allows authorized users like school districts or other public entities to extend or expand existing systems using the published contract pricing from providers who have been issued an OGS Purchasing Contract.
There are several instances you may use an OGS Purchasing Contract for a CP, including:
The district has selected the product or service they would like to use and/or continue to use.
The district has selected the provider they would like to purchase from.
A provider has the product on a current OGS Purchasing Contract or CPA.
The district wants to obtain/procure the latest technology of the equipment closest to the time of installation.
It is important to note that funds for any and all of the equipment purchased through an OGS Purchasing Contract or a CPA will need to be clearly defined and coordinated between the school district and the construction manager, if applicable. An equipment matrix or list should be developed and discussed with the school district to ensure that there is a clear understanding of responsibilities.
Circumstances that would indicate an OGS Purchasing Contract is not suitable or that may not be the best practice include:
 The brand of product has not been selected or standardized.
 District does not have a current working relationship with a provider for the product to be purchased.
 A board resolution exists for the equipment/vendor. Board resolutions allow owner-required services and equipment to be purchased at the time of bid by the contractor. With a long-range project, this equipment could be outdated at installation.
Potential Components of an OGS Purchasing Contract Quote
 Equipment: Equipment is listed by part number on OGS Purchasing Contracts along with the Manufacturer Suggested Retail Price (MSRP) and a discounted percent off the MSRP results in a "NYS Net Price," which is the maximum price for that part. This pricing is listed and updated in the OGS Purchasing Contract agreement.
 Technical Services: Providers can list technical services both off and on-site for engineering submittals, programming, project management, commissioning, training, etc.
 Low-Voltage Wiring and Installation: May be included if the provider has installation on their NYS contract, or can be part of the scope of the Prime Contractor instead, if desired. 120V wiring is typically done by the electrical contractor as part of the contract.
OGS Purchasing Contract and Cooperative Purchasing Agreement Guidance
OGS Purchasing Contract procurement is a New York State centralized procurement office that manages roughly 1,500 contracts for commodities, services, and technology in demand in New York State government entities, school districts, and nonprofit organizations.
OGS posts multiple documents on their website associated with each contract, including:
Award Document: Original award document files
Contract Updates: Running update of changes to all provider contracts
Contractor Information: Contact information and contract pricing for all providers
How to Use Document: Guidance for usage of contract
Customer Service: OGS contact info for this contract
The CPA posts multiple purchasing agreements through companies across the country, such as the National Cooperative Purchasing Alliance, Pennsylvania Education Purchasing Program for Microcomputers, Sourcewell, and The Interlocal Purchasing System (TIPS). These are businesses in the same industry that form a collective unit to buy supplies and services created to lower the costs of procuring goods or services that multiple entities commonly need. Cooperative purchasing leverages purchasing volume and provides greater savings. School districts can purchase items and equipment such as office supplies, vehicle maintenance parts, and sports equipment through cooperative arrangements. There are certain rules and regulations required for CPA and OGS Purchasing Contracts per the State Education Department (SED).
Plans and Specifications
If a district decides to use an OGS Purchasing Contract or CPA to purchase equipment, technical services and/or installation, drawings and specifications will have to be completed.
The beginning of the specification will include a statement clarifying what portions the district will provide (equipment, technical services, installation) and responsibility of the bidding prime contractor. A responsibility matrix can be used to show the responsibilities of the electrical, mechanical, and general contractors and what the district's New York State Contract (NYSC) will provide.
Drawings should show devices, equipment, riser diagrams and installation details (if installation is part of the scope) with drawing notes like, "Devices furnished by owner installed by contractor." All 120v connections will need to be indicated. If the building has a generator and is up to current code, your design consultant will indicate tie-in to generator back up and emergency power if applicable.
One of the benefits of a district's decision to pre-select a product and provider through an OGS Purchasing Contract or CPA is that the submittal review process is much simpler. The district has pre-approved the product and provider, so the design consultant is only reviewing the design layout and wiring. Often the district will also ask for A/E input on evaluation of the detailed OGS Purchasing Contract or CPA pricing proposal from the selected provider.
Summary
Providing equipment or systems for a CP on OGS Purchasing Contract or CPA can be a valuable tool to enable portions of a project to be streamlined and supplied according to a district's direction. Pricing for equipment and labor from OGS is fixed and vetted for reasonability of pricing by OGS. Although there are many OGS Purchasing Contracts, this is most often applicable for technical equipment or systems that benefit from standardization for training, spare parts, and familiarity of the system.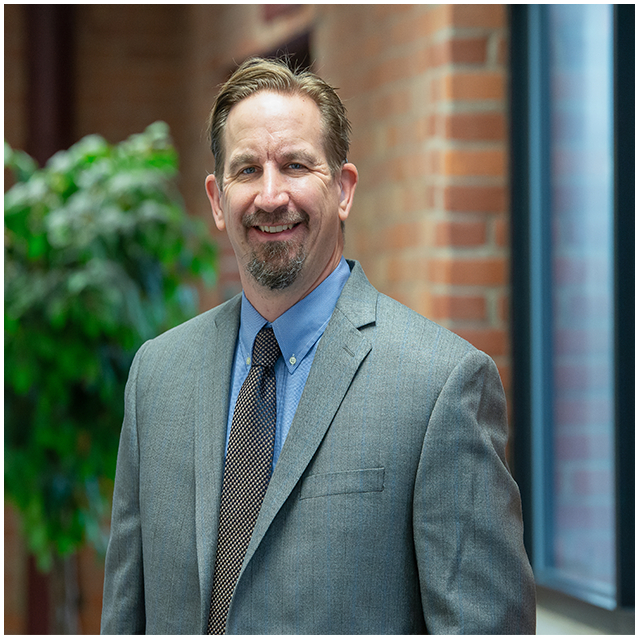 Darren has over 30 years of experience as an electrical engineer
in the K-12 sector, and is a Project Manager at LaBella Associates.
His background includes design and engineering of power distribution systems, lighting systems, LAN and telecommunications systems, fire alarm and emergency systems, and security systems (CCTV, access control, intrusion detection, and audio entry) for K-12 projects.