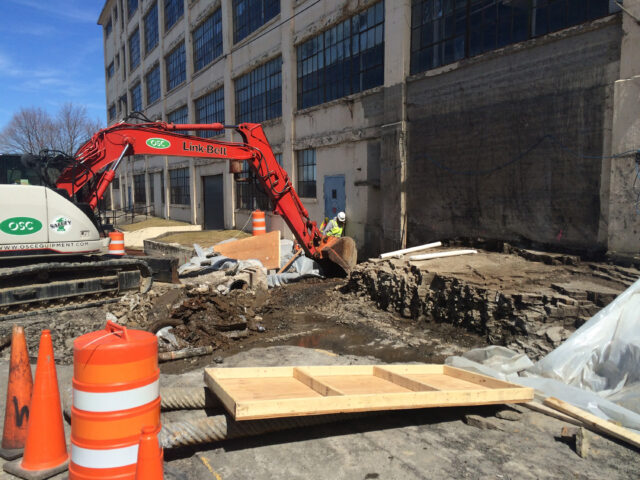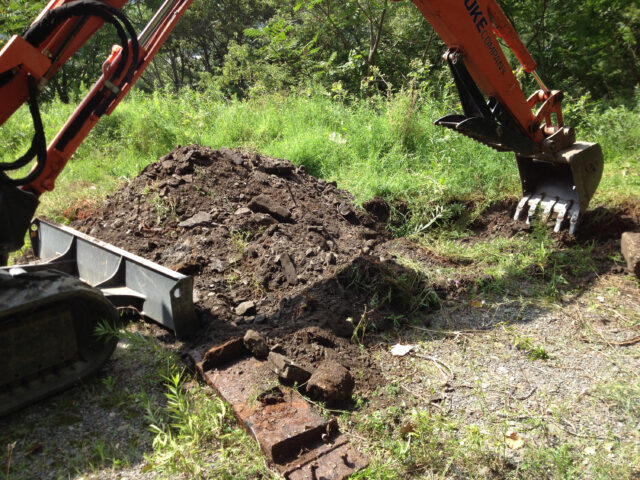 Project Challenges
Some of the challenges our team ran into during this project were largely due to the site geology. The facility is built into a hill and shallow bedrock underlies much of the site. Due to the shallow bedrock, overburden groundwater was generally not encountered so our team had to rely primarily on bedrock groundwater to assess for contamination. Bedrock wells are more costly and take longer to install than overburden monitoring wells. In addition, bedrock wells generate substantial volumes of rock cuttings, which must be properly containerized and disposed of off-site.
Due to the size of the site and the scale of historical operations, we installed over 60 bedrock groundwater monitoring wells. As with most real estate transactions, the project had a tight time frame and, for this reason, we had between two and three drilling rigs on-site at most times to install the wells as quickly as possible.
Another issue our team faced was budgetary – with so many bedrock wells, many at depths of 60 feet below ground surface, we had many drums containing rock cuttings. Rather than dispose of the drums individually, our team was able to help L Enterprises realize substantial cost savings by combining the contents of the drums into roll-off dumpsters and disposing of the material in bulk for a much lower fee.