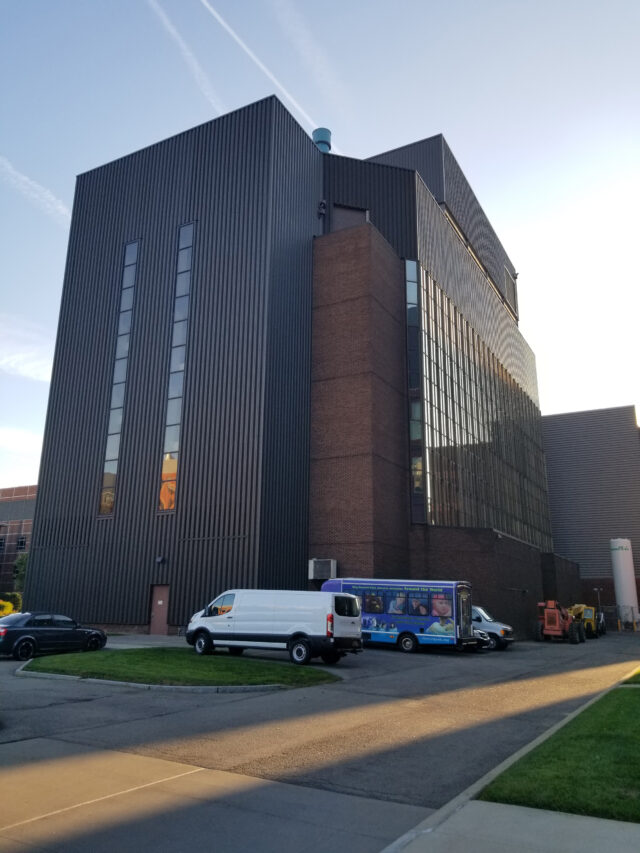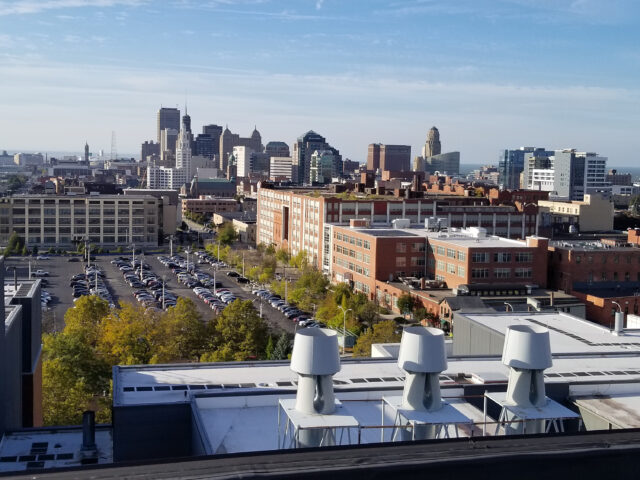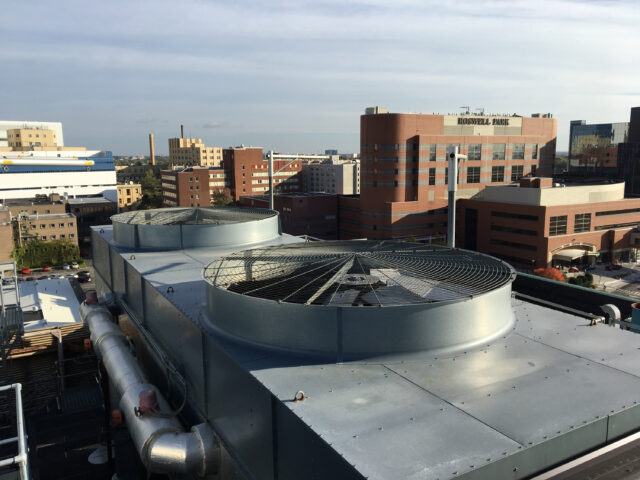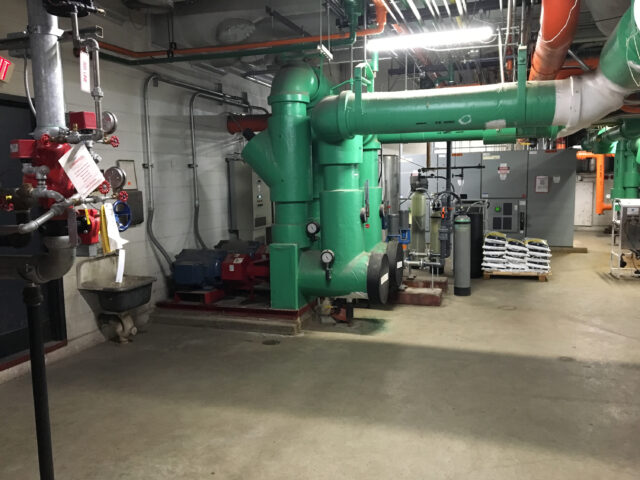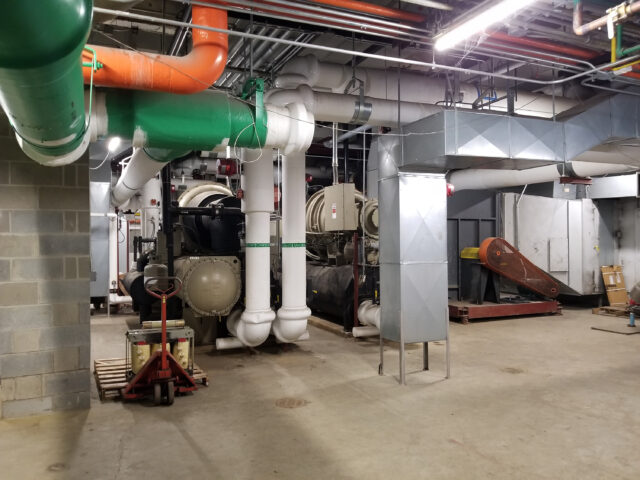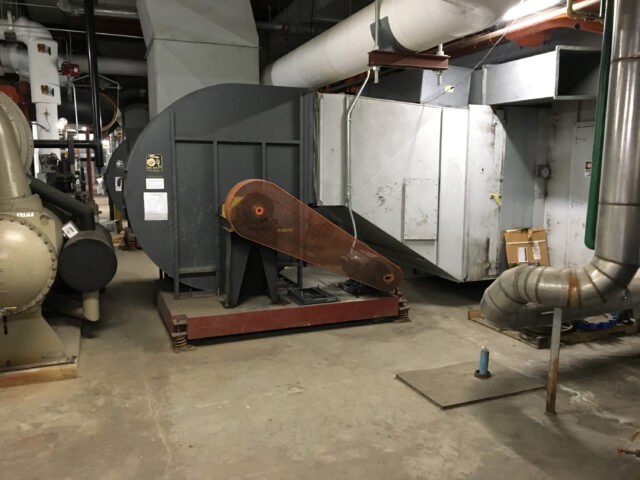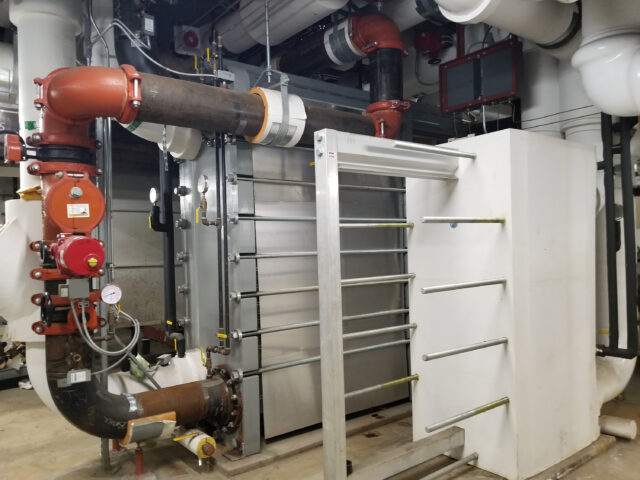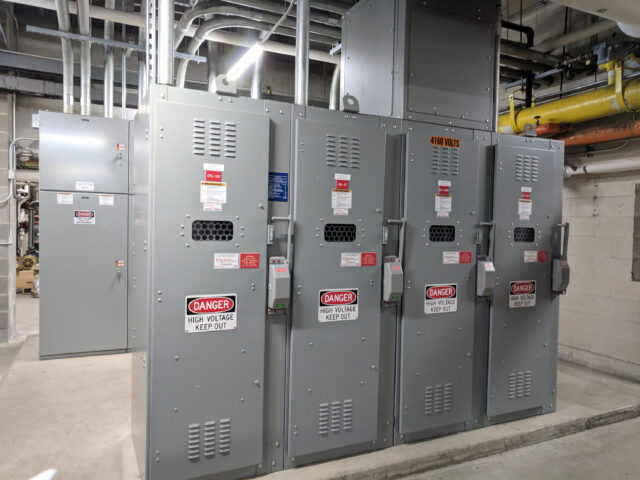 Roswell Park South Chilled Water Plant Study
Exploring Potential Options to Improve Energy Efficiency and Performance at Roswell Park Chiller Plant
Roswell Park Comprehensive Cancer Center selected LaBella to perform an extensive analysis on the existing South Chilled Water Plant. Our team reviewed the existing conditions and presented potential options to improve energy efficiency, reduce maintenance cost, and improve performance of the chiller plant.
The two 500-ton centrifugal chillers located in the seventh-floor penthouse of the Cancer Center are approximately 20 years in age and are in need of replacement. These two chillers along with a newer 2,500-ton duplex chiller provide chilled water to four campus buildings.
Options presented included replacing the two existing chillers as well as any feasible supplemental measures that may increase overall energy efficiency with regard to the chilled water system and ancillary equipment.