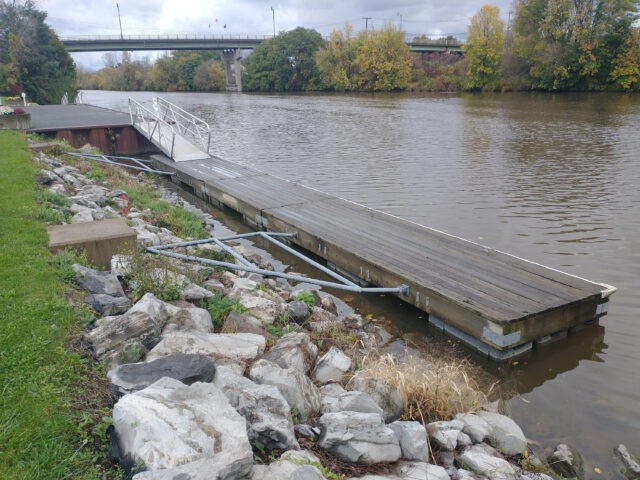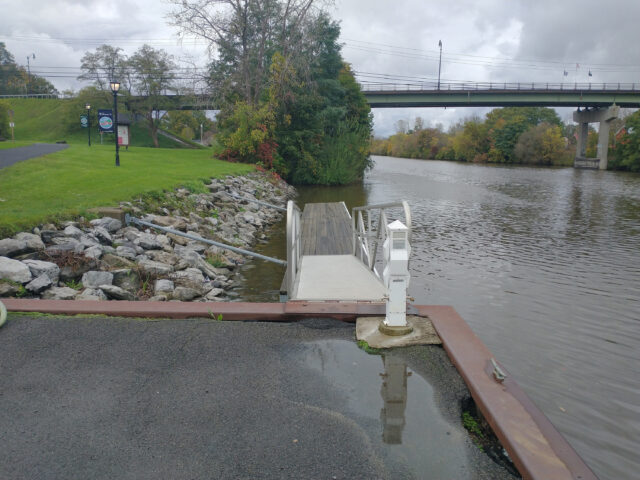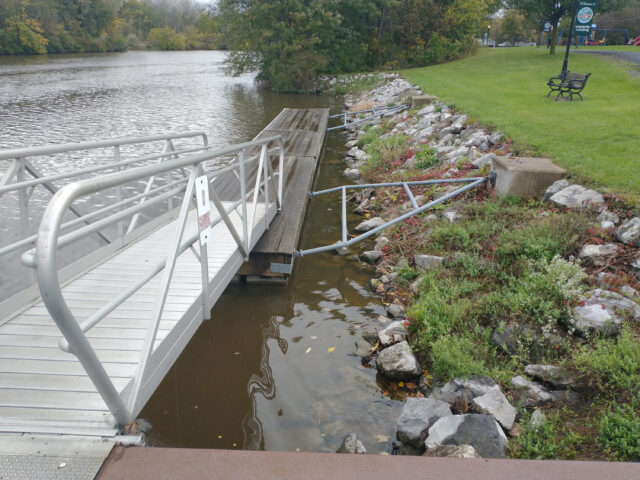 Village of Clyde – Canal Access Improvements
New Dock Improvements Along the Erie Canal
LaBella is working with the Village of Clyde to implement the Village's vision for an improved floating dock along the Erie Canal at the Water Street Park. The Village has identified an aging boat dock located on the south side of the canal as a key access point to the amenities the Village has to offer. LaBella is responsible for project management, structural design, environmental permitting, oversight, and implementation of design and construction of the new boat dock at the Water Street Park.
As part of this project, our team coordinated with various agencies to conclude project design and permitting, including the New York State Department of Environmental Conservation (NYSDEC), the United States Army Corps of Engineers (USACE), and the New York State Canal Corporation (NYSCC). Additionally, we compiled a team of subconsultant partners to conduct the following tasks: design of marine components, including improvements to the floating docks; boundary, topographic and bathymetric surveys; landscape architecture/wayfinding; and freshwater mussel surveys.
Our team successfully conferred with NYSDEC to negotiate important design aspects that are permissible, and which achieve the Village's goal for the new floating dock. Following agency consultation, permit applications have been submitted to NYSDEC, USACE, and NYSCC and approvals are anticipated shortly. Additionally, we completed all State Environmental Quality Review (SEQR) activities and a Negative Declaration has been achieved for the project. Furthermore, we coordinated with the State Historical Preservation Office (SHPO) and received a letter of "No Adverse Impact", meaning the project was not found to have adverse impacts to historical, cultural, or archeological resources.
LaBella helped the Village of Clyde procure state grant funds to sponsor the design and construction of the project. The project is currently in progress and is expected to be incorporated into a larger walking trail system within the Village.