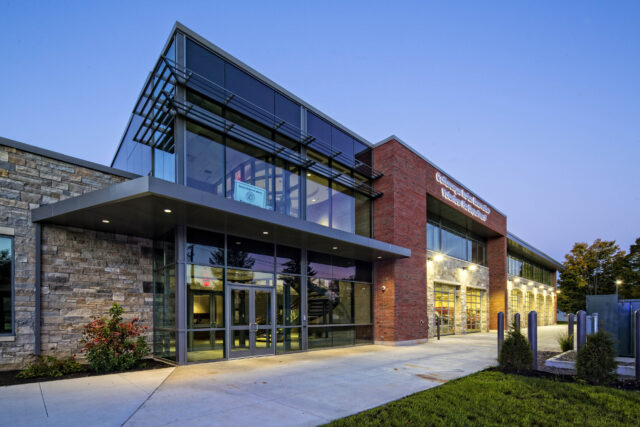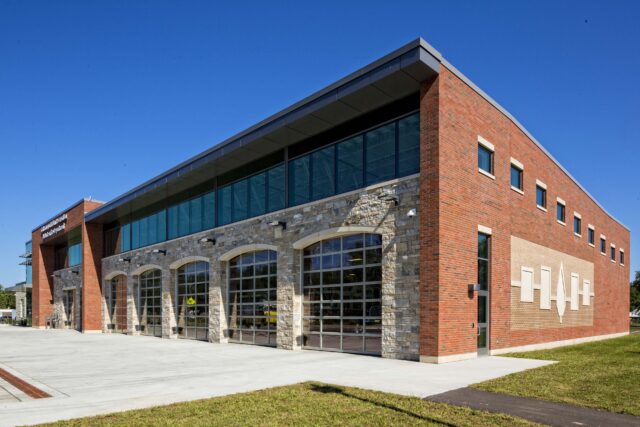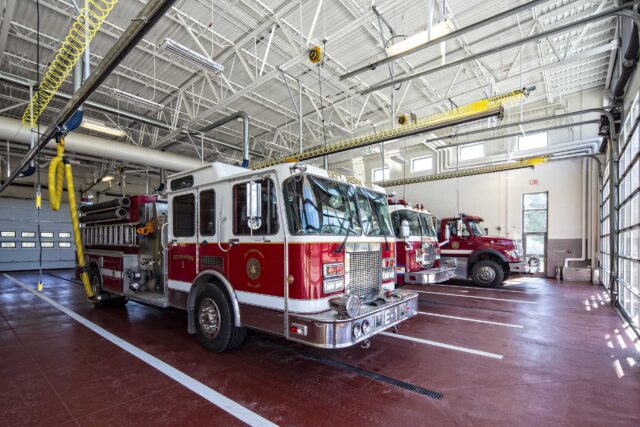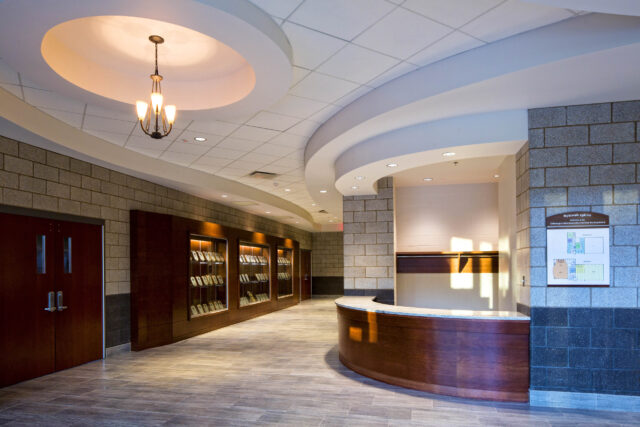 Cattaraugus Indian Reservation Volunteer Fire Department
A New Aesthetically Pleasing Fire Station for All
The Seneca Nation of Indians opted to replace an outdated and undersized fire hall with a new state-of-the-art facility to provide vital space and functional updates for the Cattaraugus Indian Reservation Volunteer Fire Department (CIRVFD).
The new apparatus room features five drive-through bays plus two shorter bays to accommodate all emergency vehicles. For convenience and energy efficiency, radiant floor heat is provided for the apparatus room and vehicle apron. Gear lockers are separated and located to offer maximum time efficiency while maintaining a safe distance from the path of vehicles.
As a civic facility that also serves community social functions, a 400-guest capacity banquet and a full commercial kitchen were incorporated into the fire hall. The partial second floor provides offices for the CIRVFD, as well as the Nation's Emergency Management Department, a classroom/training room, and a multipurpose conference room.