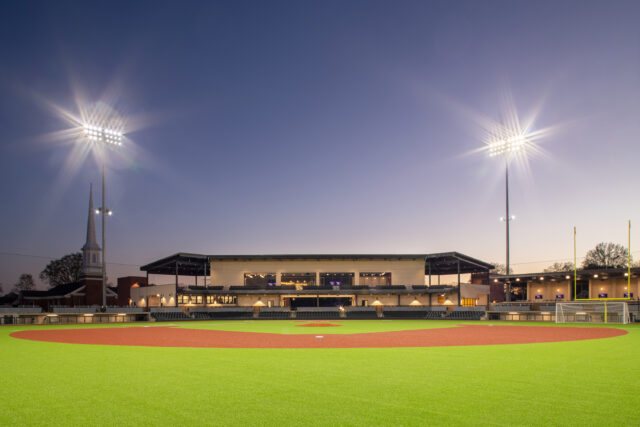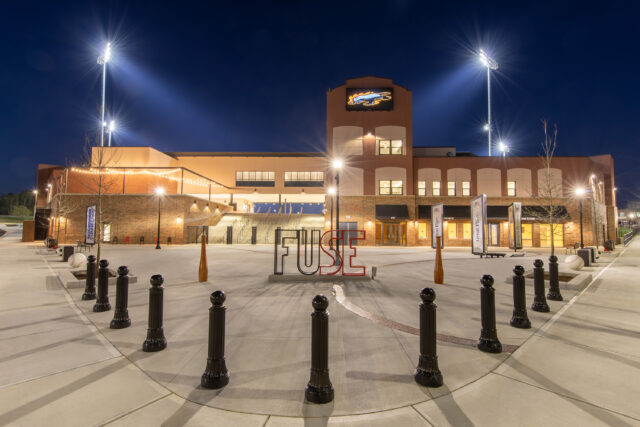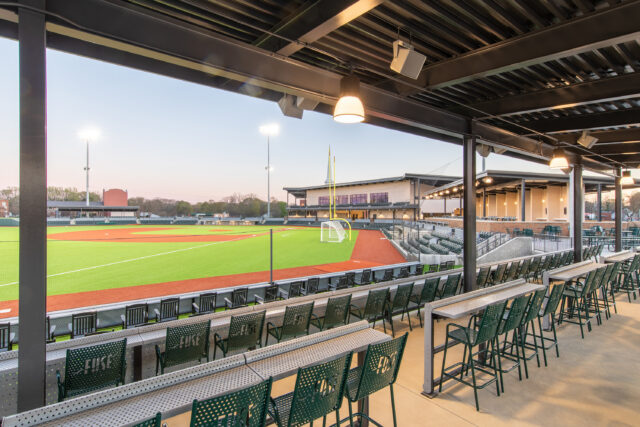 Franklin Urban Sports & Entertainment (FUSE) District
Sports Complex Energizes the Economy and Lifestyle of Loray Mill Neighborhood
Loray Mill, located on the western side of the City of Gastonia (City) is experiencing a dramatic revitalization between the Mill Village and downtown Gastonia that is forecasted to continue throughout the next 10–20 years. The success of this initiative can be seen in the renovation of the Loray Mill into a mixed use residential-commercial development and the old textile Village's Mill homes, which are being renovated and marketed in a communal push to reinvigorate the area. Developers are already seeing success as the neighborhood emerges into a thriving community of apartments, breweries, coffee shops, spas, and local artisan markets.
The City is partnered with LaBella and Pendulum Studio, an architectural firm, on the Franklin Urban Sports and Entertainment Complex (FUSE) project which aims to energize the economy and lifestyles in the Loray Mill neighborhood. An expansive, multi-purpose sports and entertainment complex, FUSE's attractions include a multi-purpose sports field, minor league baseball, restaurants, retail, apartments and hotels.
The City acquired four blocks just west of downtown Gastonia for the project site.  The civil design work for this 12-acre, highly urbanized area included demolition of streets abandoned for the project, utility and drainage system relocations, site and drainage system design, erosion control, and permitting. The drainage system consisted of an underdrain system for the ballfield, concourse drainage, site drainage, and street system connections and upgrades.
This large multi-discipline project required close coordination with the project architects, MEP, and structural disciplines throughout the design project. The City employed a Construction Manager At Risk (CMAR) which added value engineering to every project milestone. Close coordination on a bi-weekly basis was required with multiple city departments (engineering, planning, utilities, water/sewer, electrical, economic development, fire, inspections, budget, and the City Manager's office), as well as the Gastonia Grizzlies. It was truly "design by committee". LaBella closely adhered to project schedules and provided continuous support throughout the design and construction phase.
Image Gallery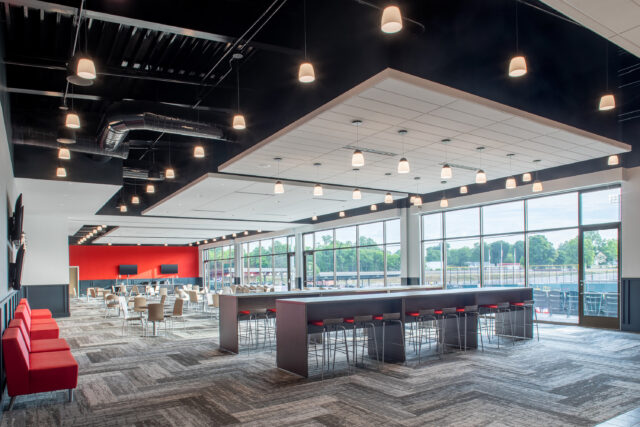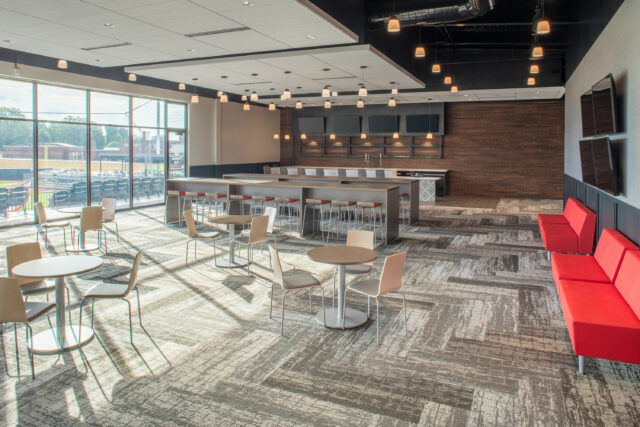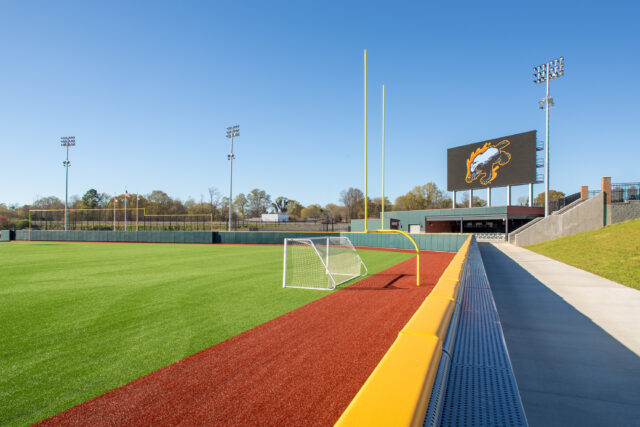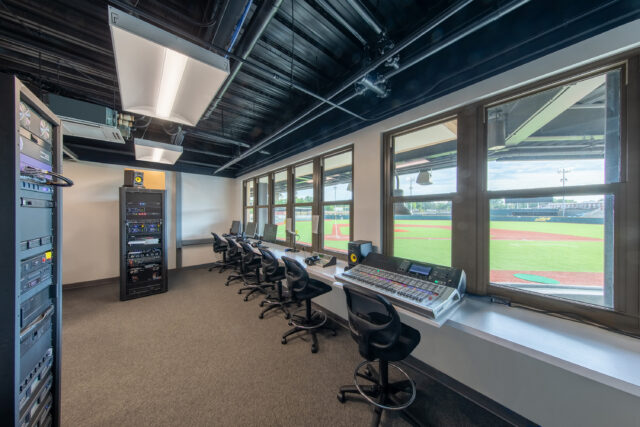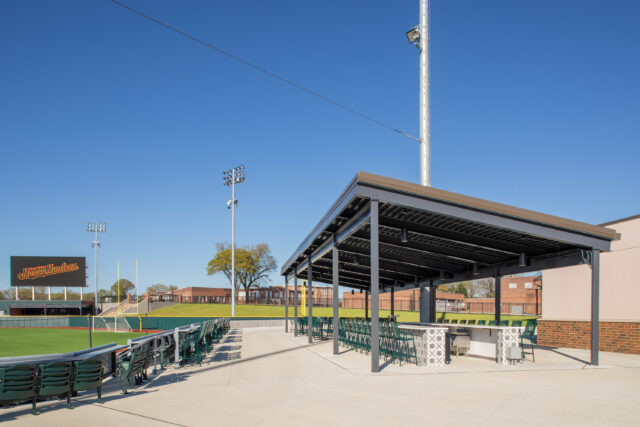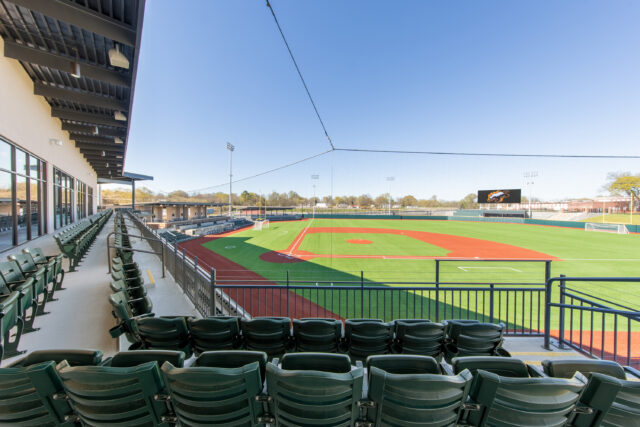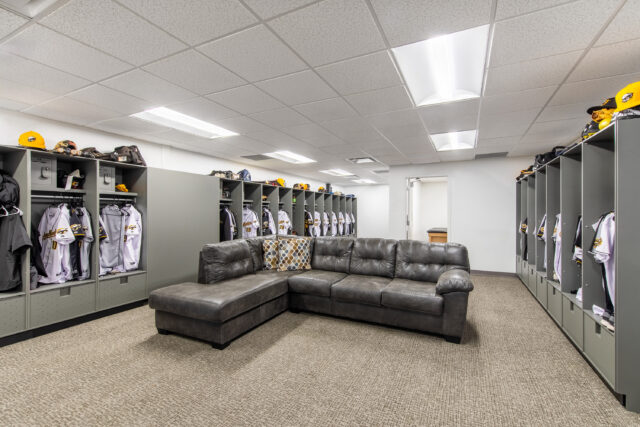 Featured Sports & Recreation Projects
View more