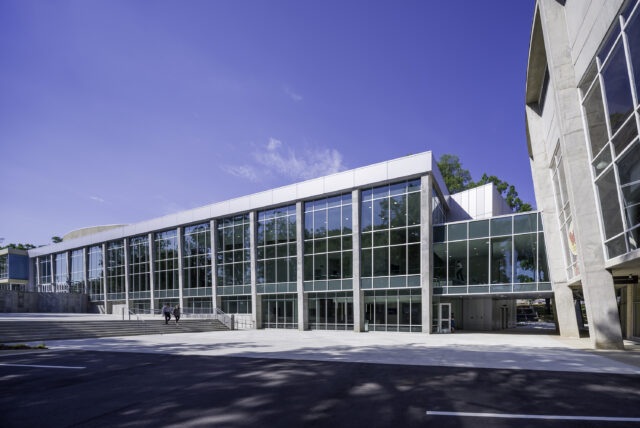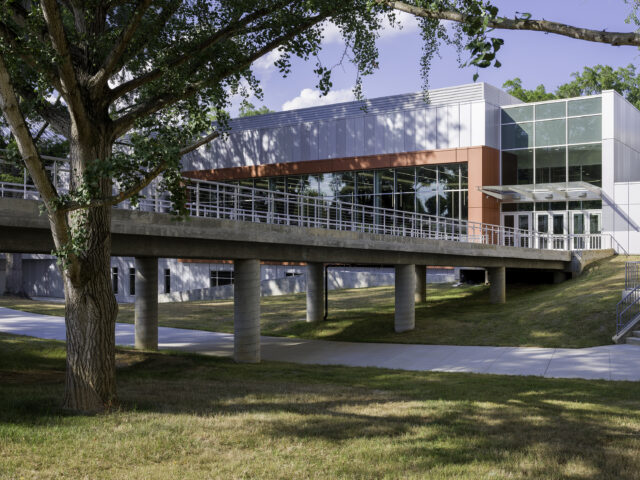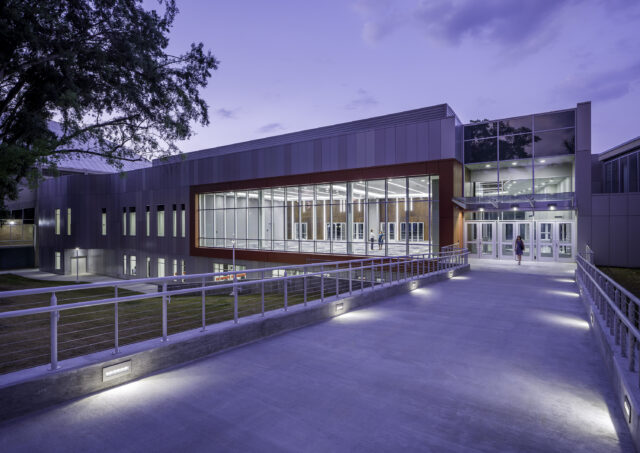 Link Building at Bojangles' Coliseum and Ovens Auditorium
Bringing Modern Amenities to a Historic Entertainment Campus
Our team was selected by the City of Charlotte and Charlotte Regional Visitors Authority to evaluate the needs-based assessment of the Ovens Auditorium and Bojangles' Coliseum. The master planning study evaluated the conditions of both existing buildings and deficiencies.
Our concept to link these two venues with new construction resulted in efficiencies that delivered needed upgrades accessible from each venue. This allowed better access, site navigation, construction phasing, and operational upgrades to the entire campus along with new parking spaces.
The link provides space for the Charlotte Checkers hockey team and CRVA, a commercial kitchen, a hospitality meeting room, restrooms, and flexible shared gathering spaces. The multipurpose, pre-function corridor, with large extents of glazing, overlooks a new outdoor plaza providing various event and gathering opportunities.
Image Gallery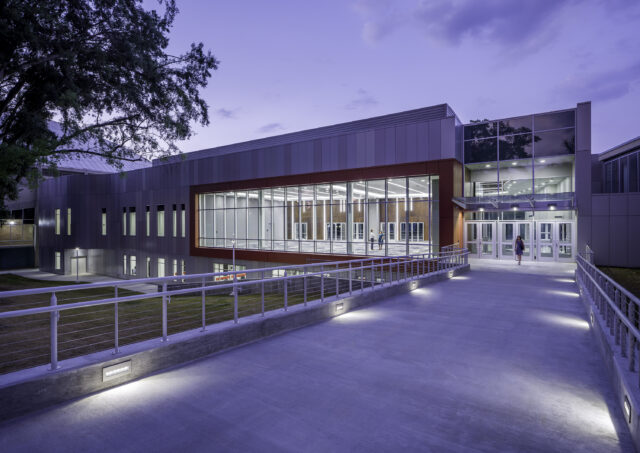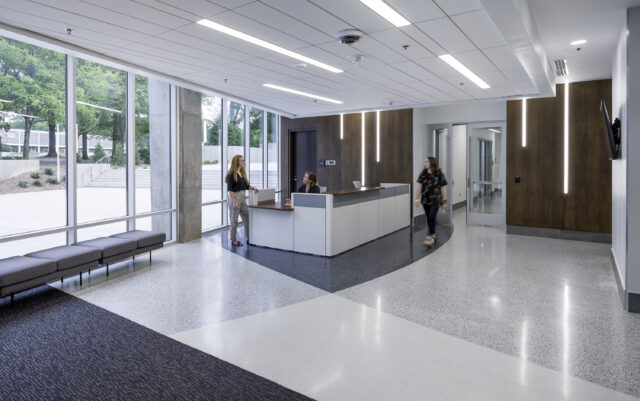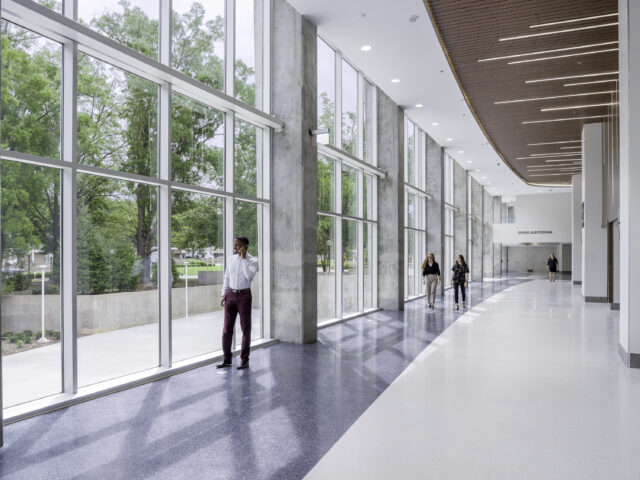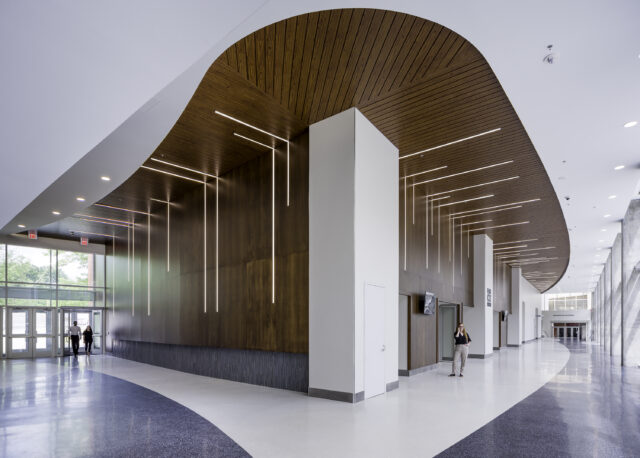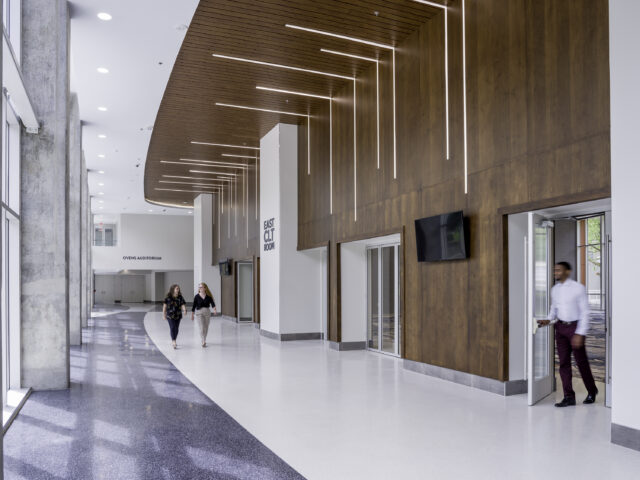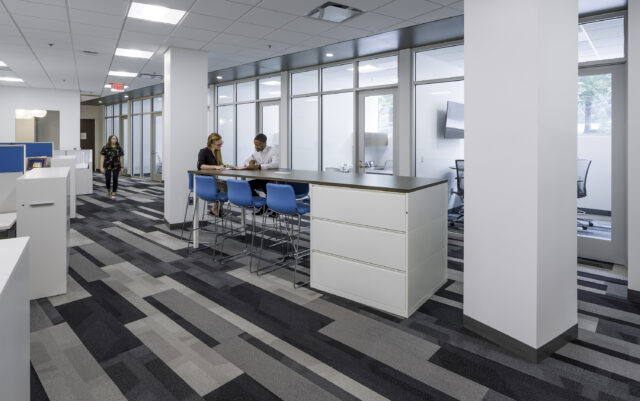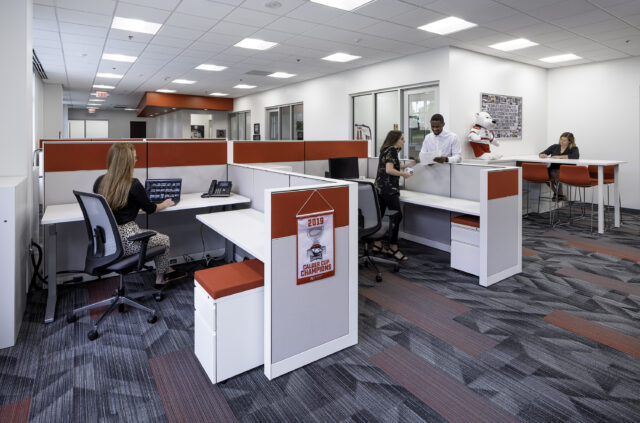 Featured Sports & Recreation Projects
View more