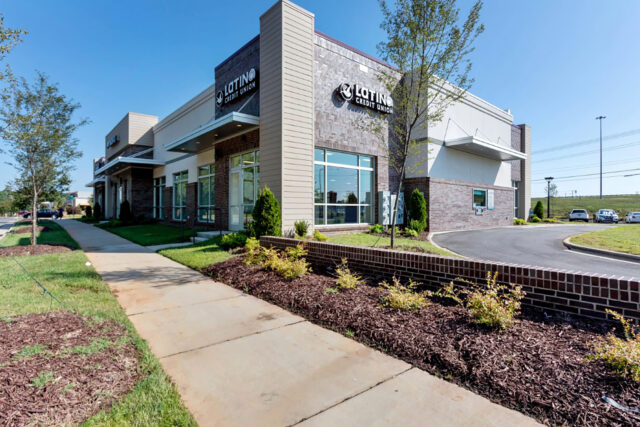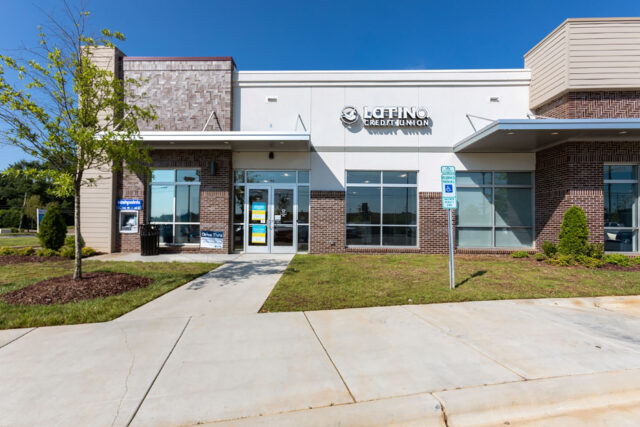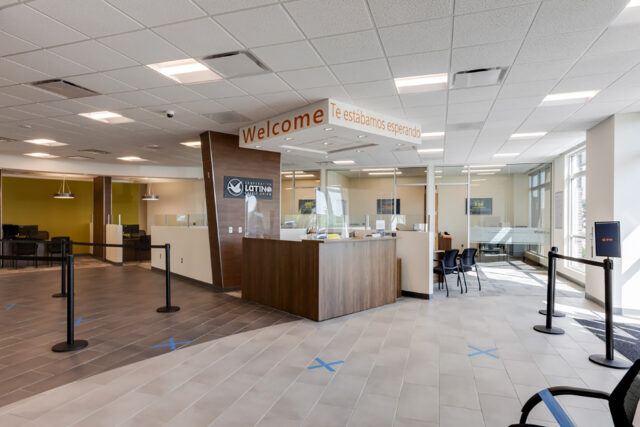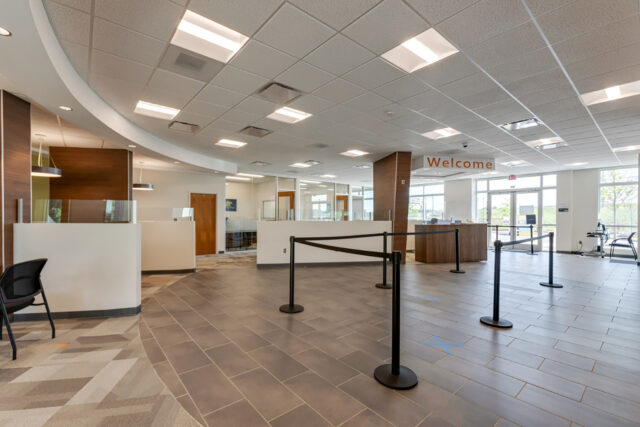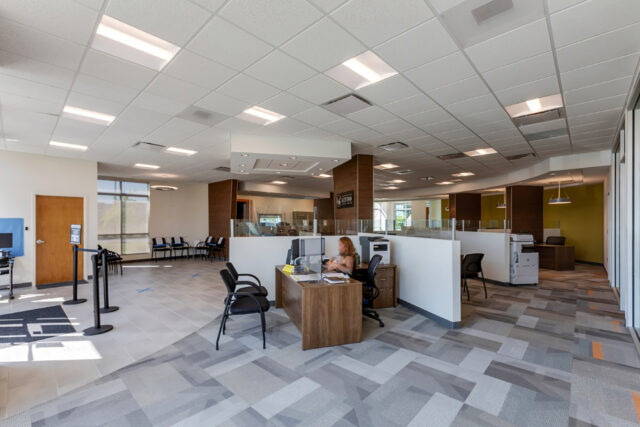 Latino Community Credit Union – Meridian Place Branch
Latino Community Credit Union Brings New Branch to Meridian Place
LaBella Associates has worked with the Latino Community Credit Union (LCCU) since 2017 when we assisted in the electrical design of an upfit/renovation to an existing branch in Charlotte, North Carolina. Since then, LaBella has assisted LCCU with architectural and engineering design for over five other branch locations in Charlotte, Raleigh, and Greensboro.
More recently, LaBella provided architectural and engineering design services for a 4,000 sq. ft. LCCU branch at Meridian Place on Monroe Road in Charlotte. The project is an upfit to a new shell building and features an exterior ATM, drive-up window, and open and private offices.
The architectural design is three dimensional and incorporates different floor patterns and materials. The office partitions and ceiling space support the design concept with curved and angled walls and ceiling clouds for visual support. Additionally, nearly all interior spaces are in sight of natural light.
The electrical design includes LED technology and has occupancy sensors and a lighting control panel in accordance with the energy code. Individual spaces have dimmer controls for light level settings. General lighting circuits are controlled for operation only during preset times, and lighting zone override controls are provided to delay operation of the sweep off function for after hour work if required.
The mechanical system incorporated two energy-efficient rooftop units and a mini-split unit to serve the IT/computer room. The space maintains a comfortable environment even with the abundance of glass and storefront.
Image Gallery