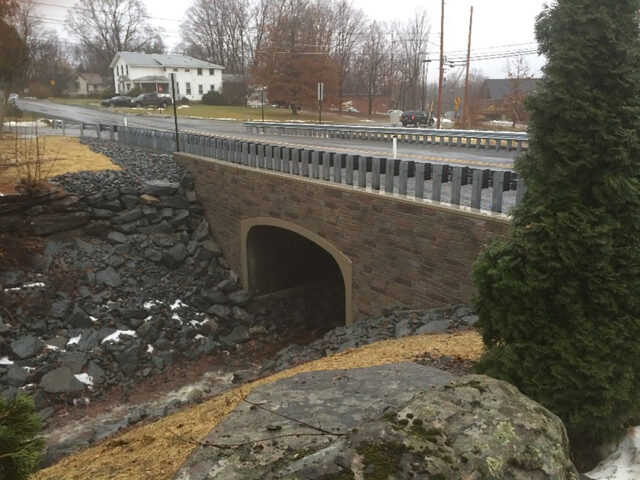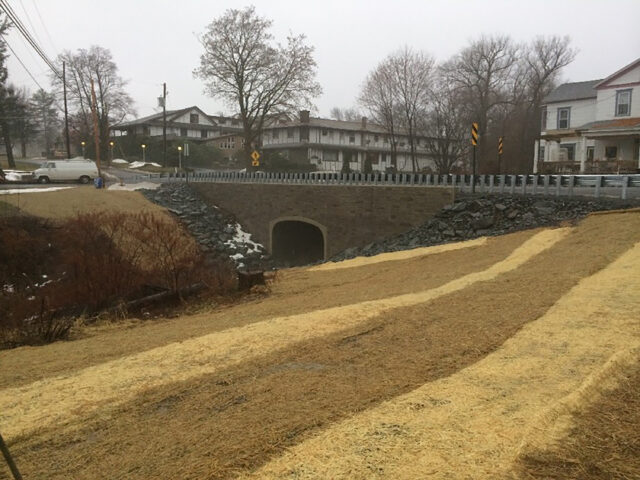 SR 1004 CON/SPAN Precast Arch Culvert
New Arch Culvert Carries SR 1004 Over Beach Lake Creek
LaBella collaborated with Fabcor Inc. (who won the design/build contract led by the Pennsylvania Department of Transportation District 4-0) to complete the final design of the SR 1004 precast arch culvert in Berlin Township, Wayne County, Pennsylvania.
The arch, which carries SR 1004 over Beach Lake Creek, features a cast-in-place footing with a cast-in-place pedestal wall and has a span of 16 feet and a rise of 9 feet. Our team used a form liner to recreate the stone look of the original stone arch.
LaBella served as the lead engineer on this project and completed all roadway design, structure design, DEP permitting, traffic control design, right-of-way design, and utility coordination.