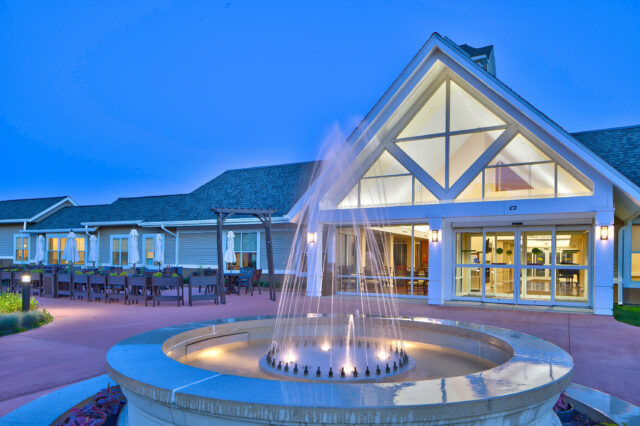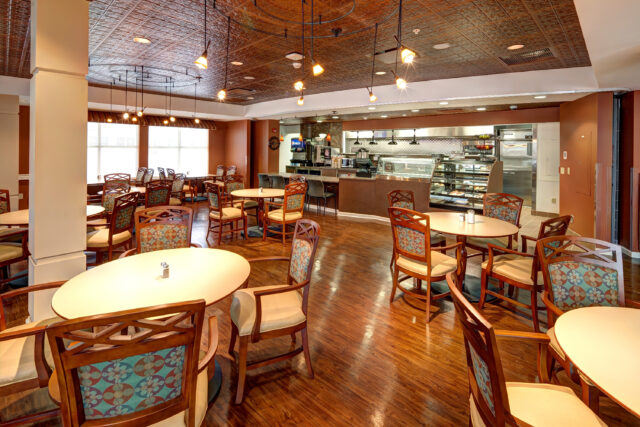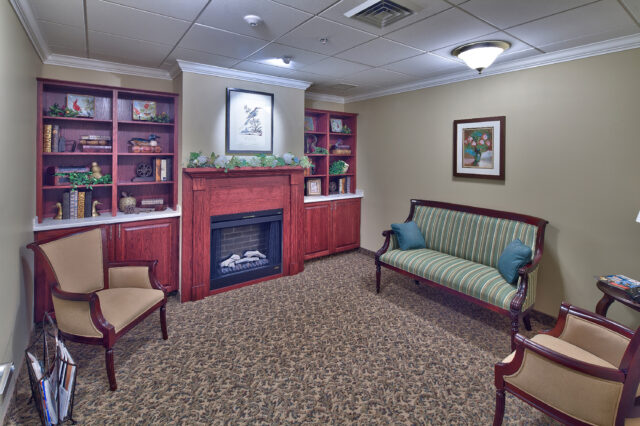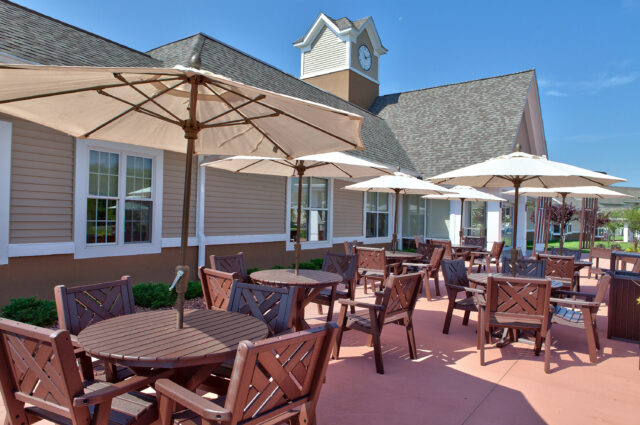 The Villages – Community Center
Community Center Offers New Social Opportunities for Seniors
This project involved the construction of a new 10,410 sq. ft. community center that serves the residents of The Woodlands, The Village, New Hamlet, and Memory Care senior living facilities. The central location of the community center allows for easy access for residents of the 332 total apartment units on the campus.
The community center features a large multipurpose room, a café bistro, and marketing offices. The center serves as a multipurpose area to host entertainment, holiday celebrations, educational lectures, and large events, as well as bingo and other social activities. The casual-style dining bistro provides an additional dining option, serving both lunch and dinner.
The community center is also adjoined to The Village Green, a large park‐like green space designed to promote and enhance the senses of older adults though plantings and framed scenic vistas.
Image Gallery