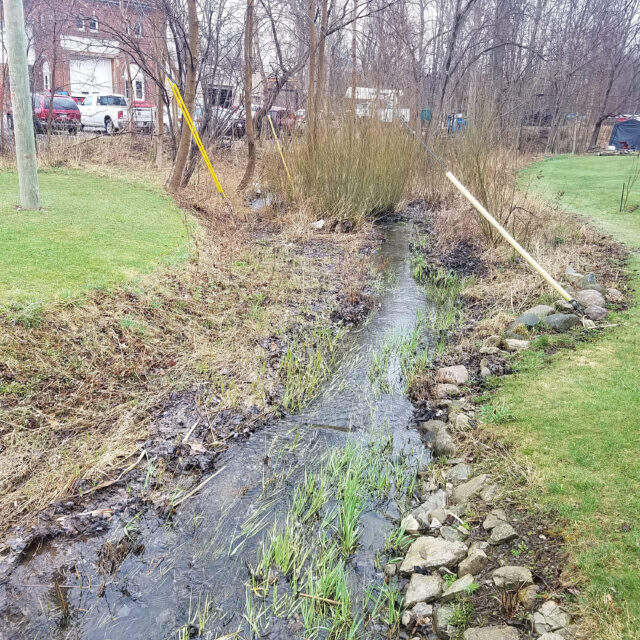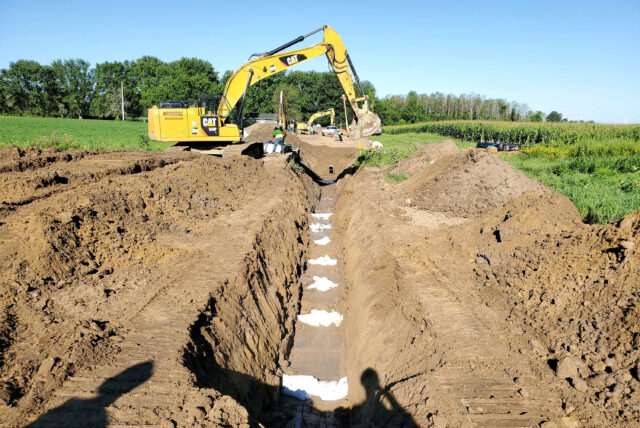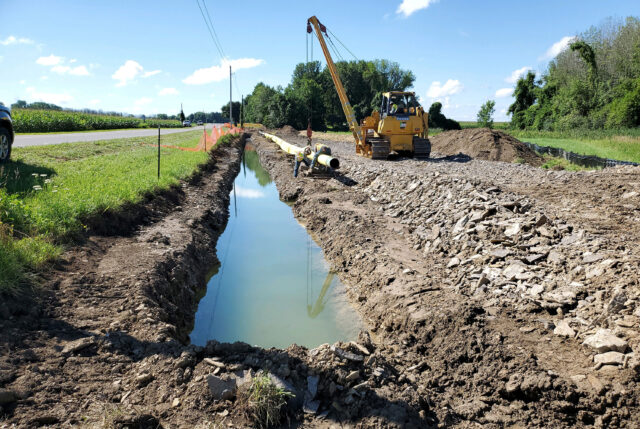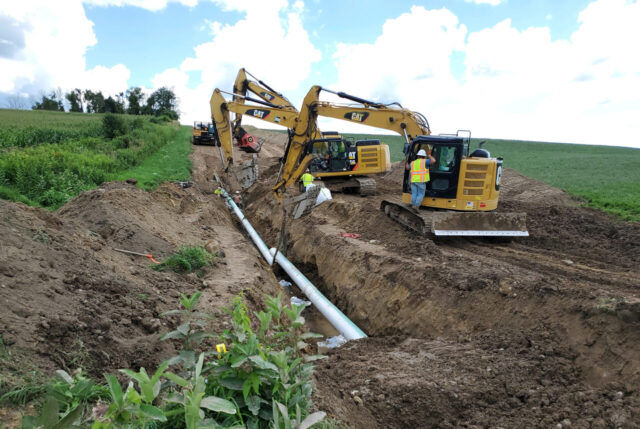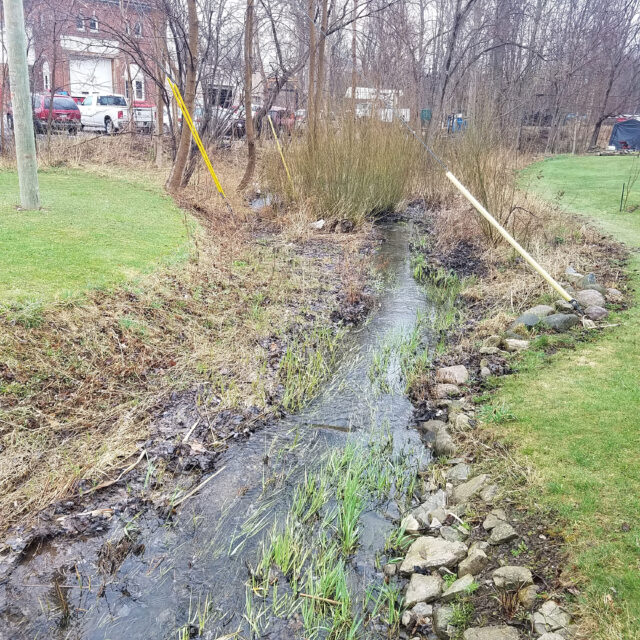 Vienna Road Gas Project
LaBella Assists Global Utility Client in Preventing Habitat Disruption in Important Pipeline Project
A global utility client was to install a gas transmission line along an eight-mile Route. The pipeline installation would begin at an existing pump station on Vienna Road in Newark and end at the existing Palmyra City Gate Station on NYS Route 31. LaBella came on board to delineate all wetlands and streams and conduct a detailed invasive species survey, a merchantable timber survey, and an endangered species consultation to provide a comprehensive Stream and Wetland Delineation Report.
The wetland delineation was performed in accordance with the 1987 US Army Corps of Engineers (USACE) Wetland Delineation Manual, as supplemented by the Regional Supplement to the Corps of Engineers Wetland Delineation Manual: North-central and Northeast Region, Version 2.0.  During the delineation LaBella mapped the locations of all invasive species and merchantable timber stands along the route.
LaBella identified and delineated 20 wetlands, 11 jurisdictional stream channels, and one pond within the project area. In addition, LaBella identified 14 invasive species along the route and nine 9 locations containing merchantable timber stands. In the final report, LaBella documented the wetland delineation, summarized all observed site conditions and prepared reports of the invasive specie and locations of merchantable timber stands.
After completing the wetland and stream delineation, LaBella worked with the client through planning and design to mitigate wetland impacts where possible. LaBella also drafted permit applications for the project including: obtaining 401 Water Quality Certification, and Article 15 and Article 24 permits from the NYSDEC, as well as authorization from the USACE-Buffalo District under Nationwide Permit 12. As part of the permit application, LaBella consulted with the NYSDEC regarding nesting bald eagles and the potential project affects, and the U.S. Fish and Wildlife Service for northern long-eared bat consultation. Construction for the project is planned for Spring 2018.
LaBella will perform agriculture and environmental monitoring during construction of the pipeline. LaBella will also perform SWPPP inspections to ensure proper stormwater and erosion control measures are being implemented. In addition, LaBella will aid in the design of agricultural restoration in required locations along the project route.
Services included:
Wetland Delineation
Environmental Monitoring
Merchantable Timber Survey
Endangered Species Consultation