Insights View all
BESS Thermal Events: What to Know and What to Expect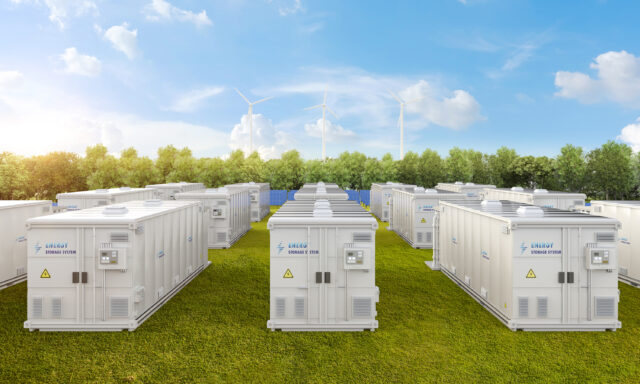 Recent thermal events have demonstrated that to benefit from these systems, we need to ensure that there is a greater understanding of potential issues that should be considered with BESS installations.
Skim through any power and energy publication or platform and you're likely to see the topic of battery energy storage systems (BESS) hovering above the fold. It's an important – if not polarizing topic – as hundreds of millions of dollars in U.S. funding are released to enable renewable sources of energy. As technology continues to outpace required upgrades to the power grid, how we store this energy becomes a priority of increasing importance.
There are many benefits to installing BESS. In addition to assisting the grid with demand and frequency response, BESS can also provide backup power during outages and reduce the cost of electricity by using stored energy during times of peak usage when it is the most expensive.
These benefits, along with the proliferation of alternative energy sources such as wind and solar, are driving the heightened interest in BESS. However, some recent thermal events have demonstrated that to benefit from these systems we need to ensure that there is a greater understanding of potential issues that should be considered with BESS installations.
Recent Thermal Events
Between May and August of 2023, as summer was claiming its status as the hottest meteorological season on record, three BESS facilities in New York State were the subject of thermal events. The events involved four lithium battery storage units at the Chaumont Solar Farm in Jefferson County, two battery storage units in Orange County, and a 5-MW BESS facility in Suffolk County. While each event was contained without injury or extensive damage to the surrounding area, Jefferson County residents were ordered to shelter-in-place for several hours. Even as investigations into the cause of the events ended, public concerns remain.
There is a fundamental need to better inform the public about BESS installations. Each system is unique, and the most critical components are the batteries themselves. As the number of installations increase, it's more important than ever that both elected officials and the public understand potential hazards associated with each installation, so they can ensure that these critical systems are properly designed and sited to effectively support their communities.
Potential BESS Hazards
Radiant Heat: When battery energy storage facilities are installed in close proximity to structures, combustible vegetation, or public transportation, radiant heat from a thermal event can present a risk to property and/or disrupt transportation. However, the actual impact of radiant heat during a thermal event can be calculated and these calculations are used to determine safe distances when siting these facilities.
Airborne Contaminants: Some of the products of combustion from thermal events may be considered hazardous. This is true for BESS installations, as well as most other fires. It is important to understand the specific hazards for each installation, which will allow a safe perimeter to be established during a thermal event. This perimeter will protect emergency responders without creating undue shelter-in-place warnings.
Groundwater Contamination (Leaching): Concerns around the leaching of hazardous materials into the ground during a failure include the introduction of fire water. Fire response to a BESS thermal event can involve the application of significant volumes of water, which does not allow for the collection and treatment. It is important to understand what liquid constituents are released in a thermal event and whether they are soluble.
Decommissioning: Objections raised around decommissioning, or plans to remove facilities at the end of their lifecycle, are easily addressed through prefunded demolition and thorough commissioning plans.
Understanding Current Codes/Standards
The following codes and standards are used to regulate BESS installations in NYS and can serve as an example.
UL 9540/9540A

UL 9540 provides a standard for the design, construction, testing, and use of energy storage systems.
UL 9540A outlines the method for evaluating thermal runaway events in BESS systems. The large-scale fire testing performed in accordance with this standard provides critical data that can assist in the assessment of hazards and response to AHJ/public comments and concerns.
Hazard Assessment and Best Practices
BESS systems can vary dramatically, but the New York State Code and reference standards that regulate them are a one size fits all approach. This makes the site-specific hazard assessment critical to successful approval of each system. These assessments should be prepared by licensed professionals and provided for every BESS installation. They outline the hazards of each system and should be the basis for a jurisdictional review and approval.
While there is no substitution for a site-specific hazard assessment, the following are some approaches we have seen implemented in response to AHJ/public comments during the approval process along with some suggested tasks that can assist in reducing the potential for system safety issues arising.
Preconstruction Design Reviews: Performing more rigorous assessments of the overall electrical system design, including BESS, wiring, protective devices, etc., to ensure that they are safe and fit-for-purpose.
Fire Walls: Where code-prescribed setbacks to combustible materials are not achievable, non-combustible rated walls can be implemented.
Dry Pipe Fire Suppression System:  Implemented to provide emergency responders with a method to apply water to the exterior of BESS while maintaining a safe perimeter, these systems work well when fire walls are required. The fire wall protects adjacent property, but it does impact the ability for the fire department to respond and apply water.
UVIR (Ultraviolet Infrared) Detection: An effective supplement to fire walls, UVIR can provide early detection and FD notification, especially when the fire event starts outside of the BESS unit itself.
Installation Inspections: Performing more detailed inspections during various project phases, including pre-commissioning, final inspection before energization, post-energization thermal/visual inspections, and regular operational inspections, in addition to online monitoring.
Anticipated Code/Permit Changes and Outcomes
The outbreak of fires at three different BESS facilities has led to the reevaluation of industry safety procedures. New York State Senator Mark Walcyzk has called for a freeze on building new BESS projects until a full investigation is conducted. In response, New York Governor Kathy Hochul announced that large-scale energy storage facilities across the state will be inspected to ensure compliance with safety regulations. Additionally, Hochul created an Inter-Agency Fire Safety Working Group that includes NYSERDA, OFPC and the Department of Public Services (DPS), and LaBella Associates' Building Code & Life Safety Services team. Together, we will work to establish best practices and help standardize the review and approval of BESS systems.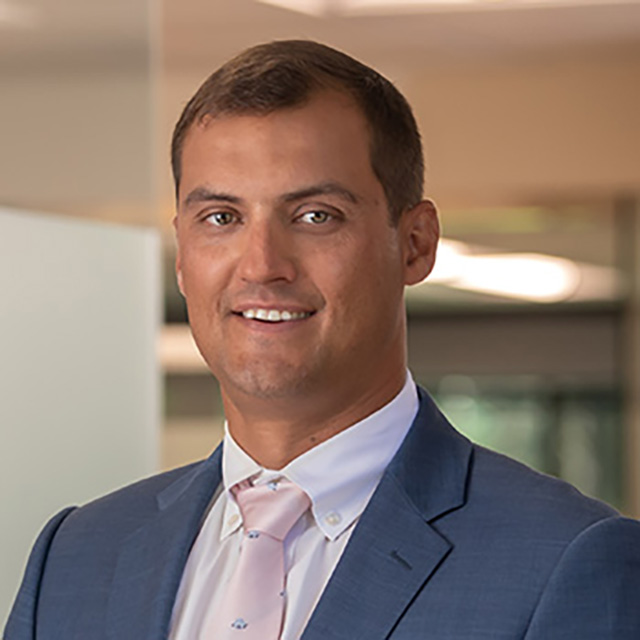 Ed brings 20 years of experience in the AEC industry to his position as Regional Manager of Buildings Engineering. He has extensive experience in the design and construction of buildings and infrastructure, having worked in a variety of roles from conceptual design through commissioning and project closeout.
As Regional Manager of Buildings Engineering, Ed leads a diverse and talented team of structural, mechanical, electrical and fire protection engineers, as well as the firm's Building Code and Life Safety Services group, which provides consulting services to both municipalities and private sector clients. Ed and his team work on the largest and most complex projects at LaBella, performing oversight of design, construction inspections, regulatory compliance, safety, and owner's representative services.