Oil & Gas
From urban environments to rural farmland, LaBella has been safely and successfully working on oil and gas related projects for nearly 45 years.
With innovative solutions that meet our clients' needs, our team of experienced professionals have a proven record of delivering business-friendly solutions for our oil and gas partners. Our services allow our clients to develop their assets sustainably while protecting the communities in which they live and work.
Through all phases of the procurement process, our goal is to move assist with the most effective extraction, processing, and transportation of oil and gas resources while minimizing environmental impact. When your project kicks off, LaBella acts as your advocate and provides a seamless process founded on constructive interaction with all stakeholders.
No matter your need – upstream, midstream, downstream, or environmental services – our team looks forward to exploring how we can turn your visions into reality and shape a sustainable future.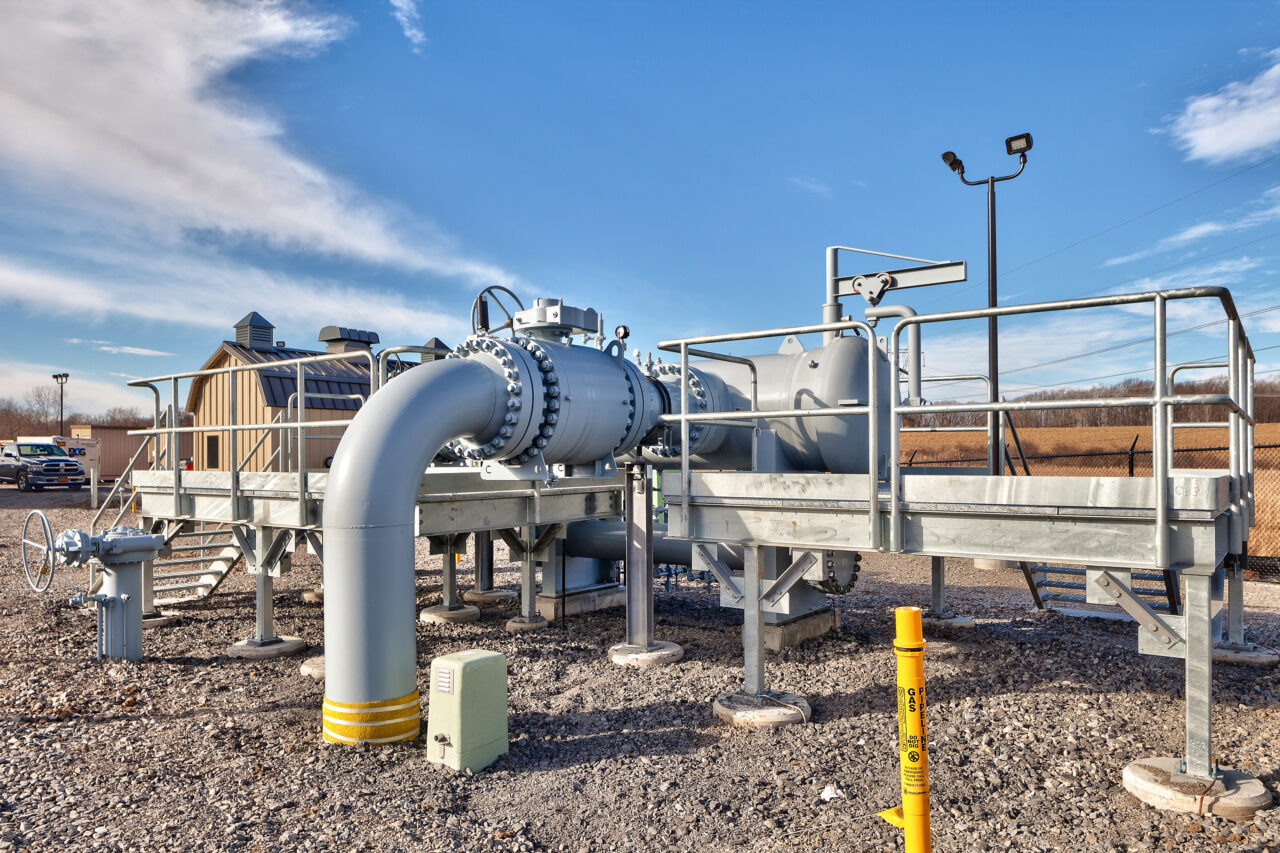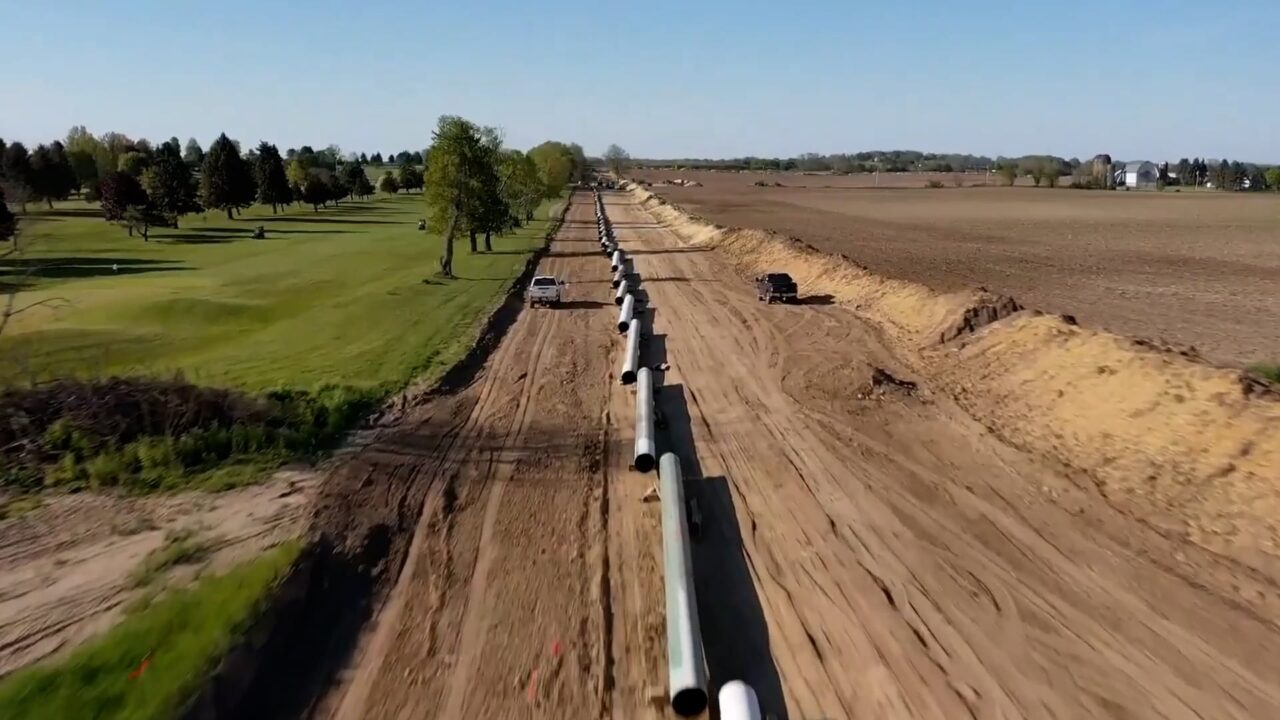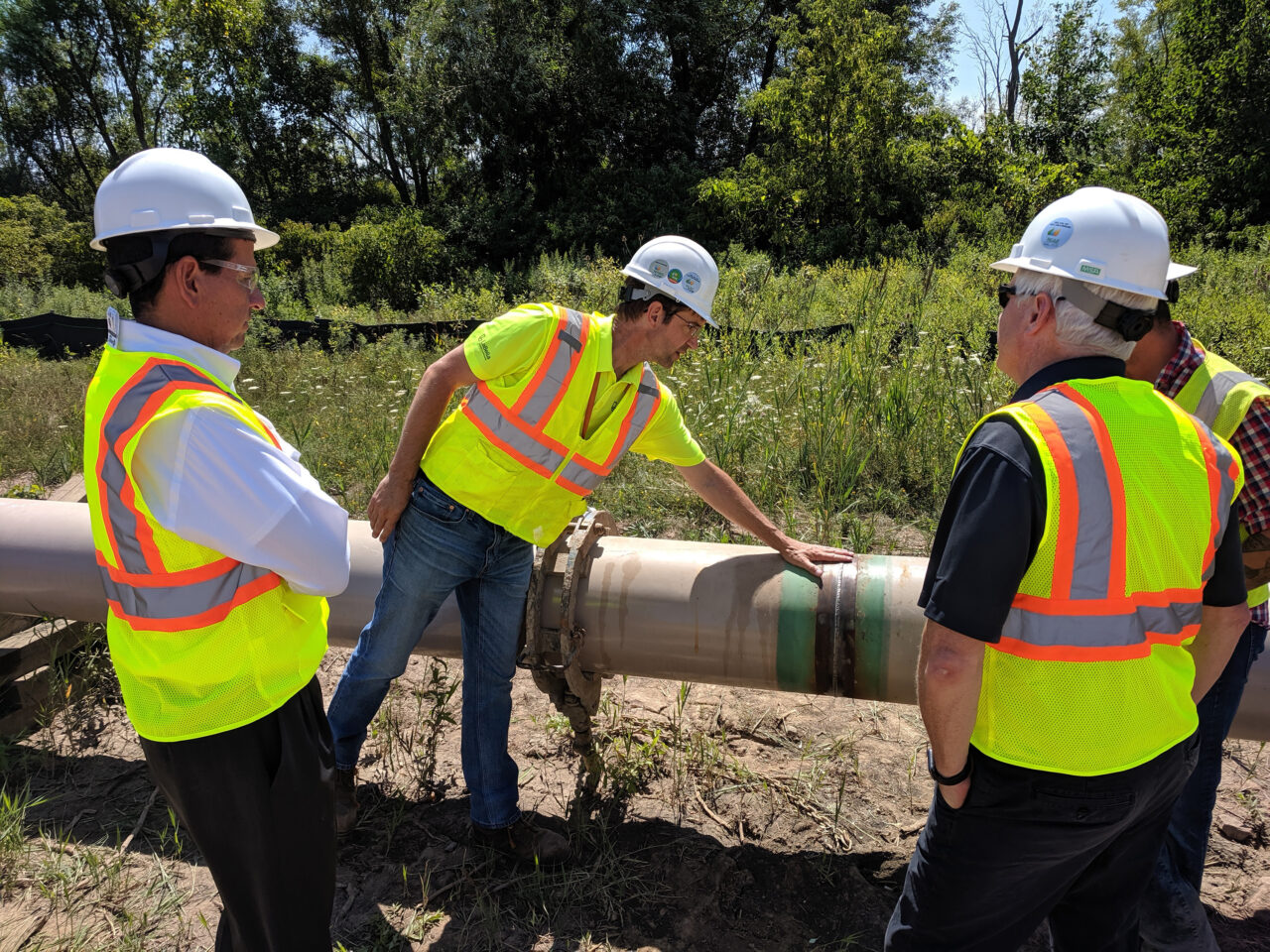 Talk to a LaBella Expert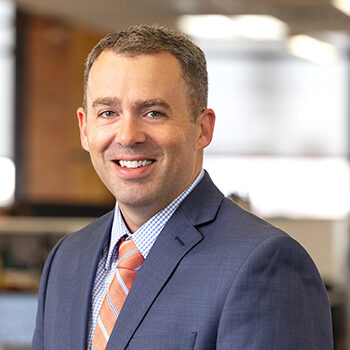 Adam Toy, PG
Upstream & Environmental Services

Andrew Miller
Midstream & Downstream Services

Upstream
We understand the importance of the upstream sector in the energy supply chain. Our experienced professionals are ready to assist by addressing subsurface complexities and challenges throughout the exploration, drilling, production, and reservoir management phases of your project.
We deliver tailored solutions to help you maximize the return on investments on your assets, ensuring operational excellence and environmental responsibility.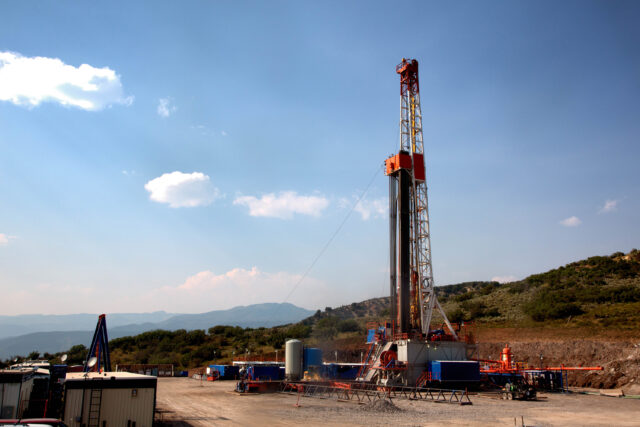 Our Upstream Services At-A-Glance
Subsurface Characterization
Our technical staff has extensive expertise in delineating geological formations and interpreting reservoir properties to help characterize all aspects of the petroleum system. By integrating all available data, our team of experienced geoscientists are prepared to deliver comprehensive subsurface maps and models to help delineate production drivers and maximize inventory.
Asset Management
With a wide range of field development and asset optimization experience in multiple onshore basins and plays throughout the United States, our geoscience staff understands the reservoir management challenges posed in a mature field or basin.
We recognize that harnessing and incorporating existing geologic and operational data is a key component to effectively executing a successful development strategy. Whether it's navigating legacy well spacing or rethinking your targeting strategy, LaBella can gather and interpret subsurface data quickly to improve asset development decision-making.
Risk Analysis
Geohazard risk analysis is a critical component of field development. By assessing and mitigating the potential subsurface geologic hazards and environmental risks at the surface, we can ensure a safe and sustainable project execution.
Field development challenges such as fault/fracture geometry, abnormal formation pressures, geomechanical irregularities, gas migration, and wellbore interference can be a common occurrence in structurally complex basins. Our team of petroleum geologists can provide informed strategies that minimize operational disruptions and enhance the long-term viability of your investments.
Midstream
When it comes to the midstream sector, LaBella strives to provide solutions that facilitate the safe and efficient transportation, storage, and processing of oil and gas.
Our team specializes in pipeline design and construction, compressor and pump station development, and terminal and storage facility design.
We stay current with cutting-edge technologies and frequently incorporate them into our projects, particularly when they have the potential to enhance efficiency, improve safety, and lessen the impact to the environment.
Our Midstream Services At-A-Glance
Transmission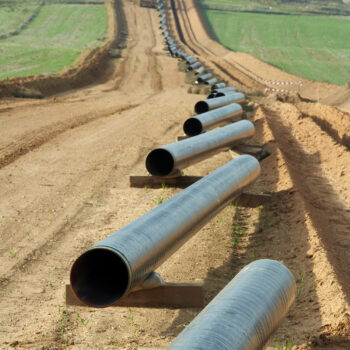 Underground pipe installation can be difficult and expensive. We are fully versed in the challenges that arise from these types of projects and can anticipate issues early on in a project's lifecycle.
We can assist with planning and/or designing underground pipe installation with a focus on schedule, budget, and safety. Our experience includes leak-prone main replacement, main extension, highway improvements, and system improvements.
Station & Facility Design
From compressor and pump stations to terminal and storage facilities, storage facility design is something in which we excel. Our design experience includes gate stations, district regulators, compressor stations, compressed natural gas facilities, and more.
We can provide custom tailored solutions to fit your business needs. Our team offers support design services such as odorization, RTUs, over-pressure protection, filtering/straining, buildings, enclosures, and vaults. Additionally, we regularly evaluate, recommend, and implement repairs and/or modifications to existing facilities.
Pipeline Integrity Services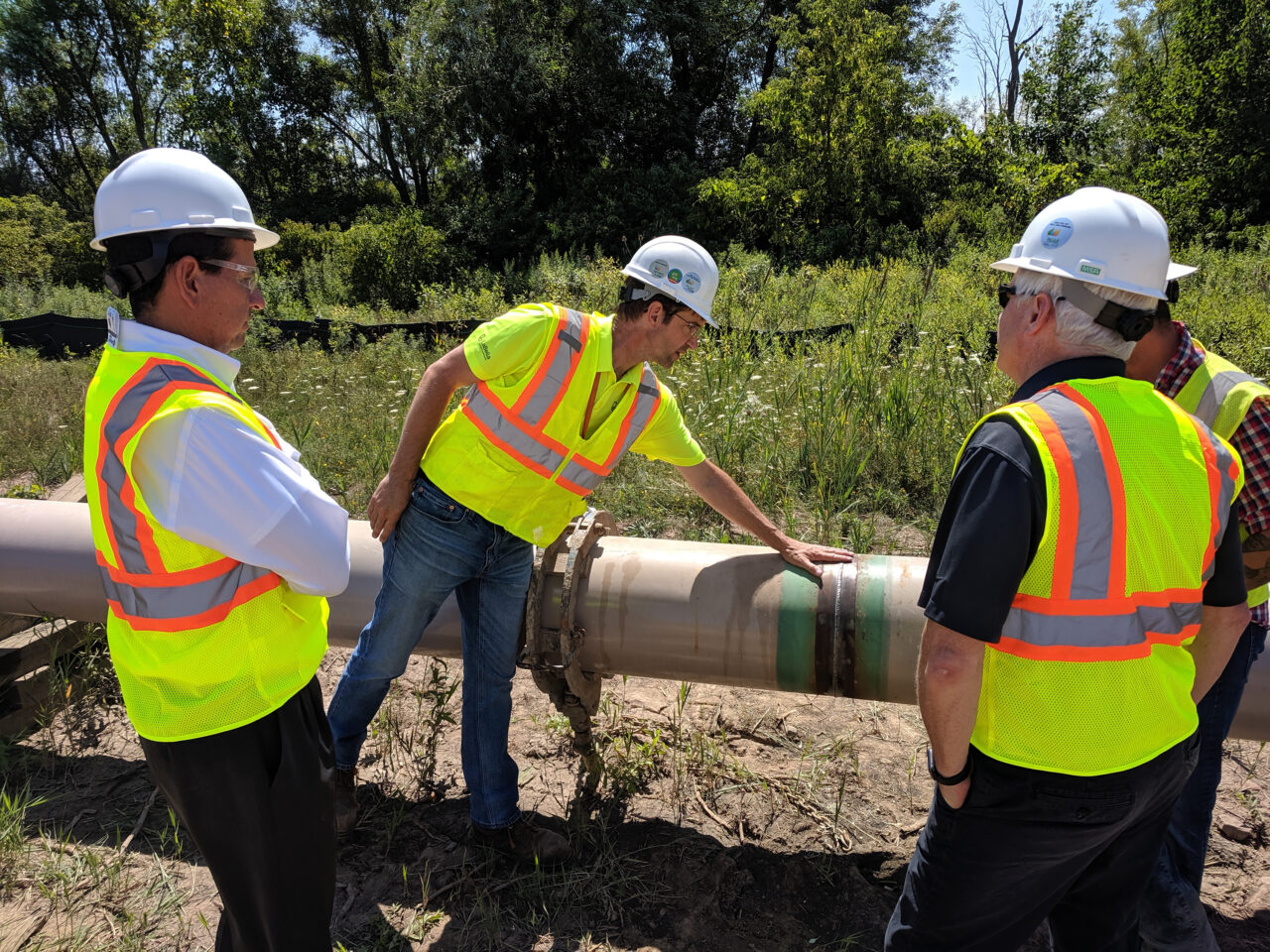 Our team has the technical expertise to evaluate the condition of your existing underground piping to detect leaks, prevent spills, and address environmental hazards. To meet our clients' needs, we commonly use the following techniques: External Corrosion Direct Assessment (ECDA), indirect assessments, inspections and auditing, cathodic protection, and integrity program management.
Permitting Assitance
LaBella can assist clients with regulation compliance and obtaining necessary permits for construction.
Downstream
While designing the facilities during the midstream phase, we look for ways to optimize distribution facilities to support efficient product delivery to end-users.
Our engineers deliver designs that uphold the highest safety standards and ensure your operations run smoothly, efficiently, and in full compliance with all federal, state, and local regulations.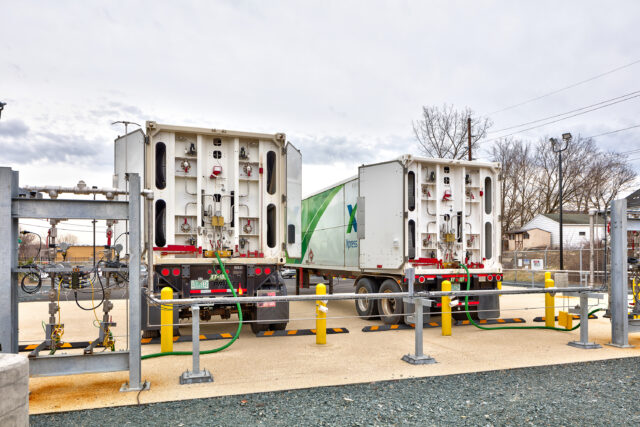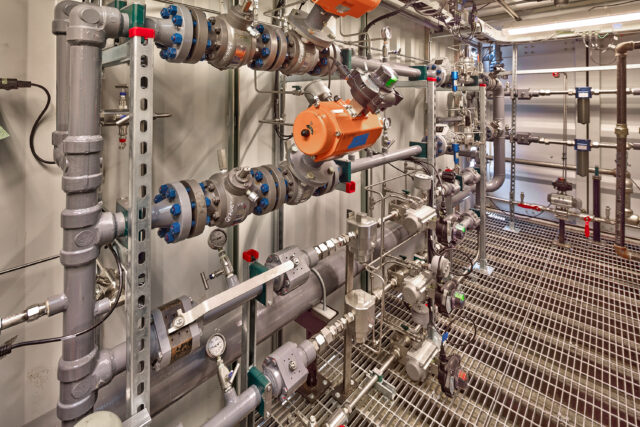 Our Downstream Services At-A-Glance
Distribution
LaBella leads projects from start to finish on all aspects of our local distribution company clients' systems. From point-of-purchase to metering at the end-user, our experience includes leak-prone main replacement, main extension, highway improvements, and system improvements.
Environmental Monitoring
Our team has the experience to monitor air emissions from refineries and distribution facilities, helping to control pollution and comply with emission regulations. We also understand the requirements of proper handling and disposal of waste products from refining processes in order to avoid environmental contamination.
Environmental Services
Across all streams of the oil and gas industry, we provide specialized environmental services, including environmental impact assessments, regulatory compliance, and sustainability consulting.
We are committed to minimizing environmental footprints, preserving ecosystems, and ensuring your projects meet the highest environmental standards.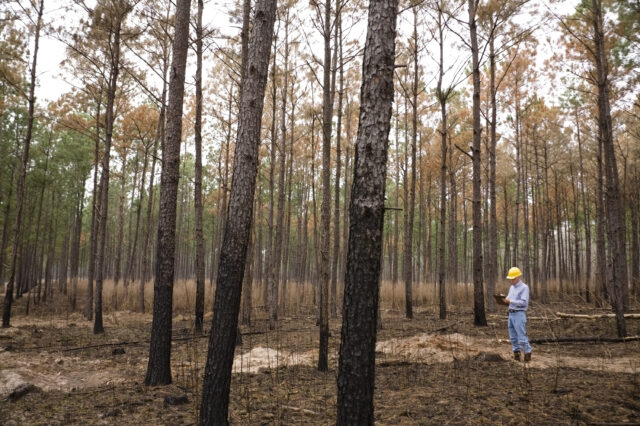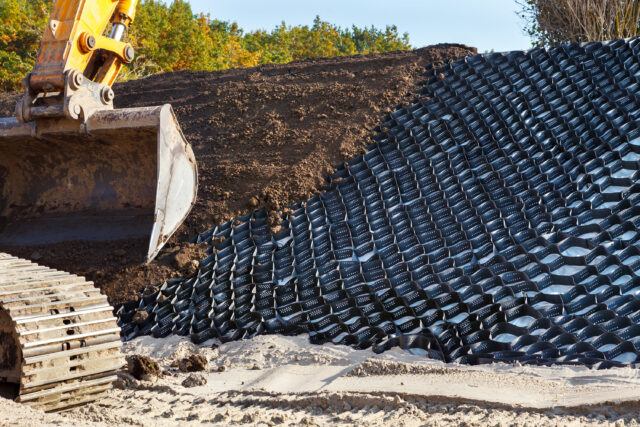 Our Environmental Services At-A-Glance
Soil & Groundwater Investigation, Characterization, & Management
Large and small projects require significant planning for soil and groundwater handling, management, and disposal. Our team specializes in Phase I and II Environmental Site Assessments, spoils management, and groundwater protection to ensure that your operations adhere to state and federal regulations.
For linear construction projects, our team specializes in conducting historical records research to identify areas of potential environmental concern. We develop soil and groundwater characterization investigations to determine appropriate reuse and/or disposal options for material that will be generated during the project.
Wetland, Stream, & Critical Habitat Evaluations
Our team has experience performing wetland and stream delineations; ecological and wildlife studies; and habitat construction, restoration, and monitoring for oil and gas infrastructure projects. We coordinate, review, and consult with appropriate state and federal agencies regarding potential project impacts to proactively address requirements during project implementation.
Erosion & Sedimentation Control
In addition to being proficient in on-site erosion and sedimentation compliance inspections and construction-related stormwater compliance, our team has expertise in ecology, wetland delineation, permitting, and spoils management.
Site Investigation & Remediation
Our multi-disciplinary team has the knowledge to identify, design, and secure regulatory approval for cost-effective remedial solutions that will limit human and environmental exposure to pre-established or site-specific standards.
We have executed remedial activities in accordance with CERLA, NCP, RCRA, DTSC, and State Water Quality Control guidance. Additionally, we can provide clients with a range of traditional design, design/build, or straight contractor services through our in-house environmental remediation construction company.
Agricultural Monitoring
During wind farm and linear utility construction projects, our agricultural monitors work directly with the client, local farmers, contractors, and state representatives to ensure compliance with all guidelines. Our team performs monitoring throughout the active construction and restoration phases, and during the required two-year post construction period to ensure that negative impacts to these areas are mitigated properly.
Carbon Capture & Sequestration (CCS)
Faced with the challenge of providing reliable, affordable energy, coupled with increased focus and demand on emissions reduction targets and the implementation of low-carbon solutions, there has never been a better time for oil and gas operators to consider adding carbon capture and storage projects to their portfolios.
The permitting process for Class VI injection wells is characterized by stringent requirements to ensure the safe, effective, and permanent sequestration of carbon dioxide in the subsurface to protect underground sources of drinking water.
Our team of experienced geologists, engineers, permitting and compliance specialists, and environmental scientists can contribute to each phase of the CCS project life cycle from initial feasibility studies to post-injection monitoring and reporting.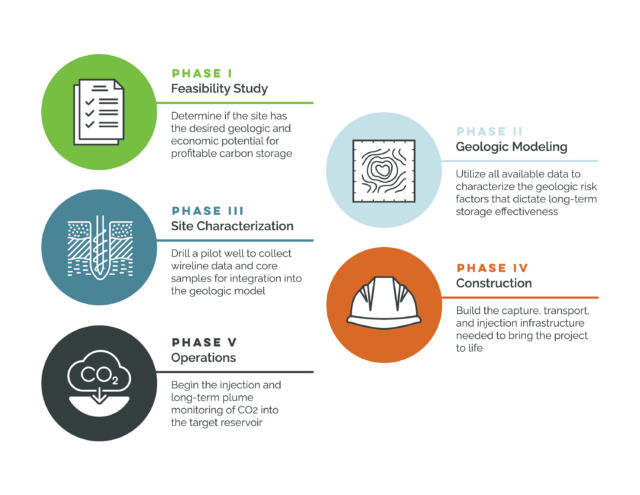 Merger & Acquisition Advisement
Whether you are looking to monetize assets from your existing portfolio or bolster your acreage position, LaBella has the expertise to offer tailored advisement services throughout the entire merger and acquisition lifecycle.
From providing initial screenings and characterizing remaining inventory to an in-depth technical analysis that identifies upside, our team of professionals can assist every step of the way. Our thorough due diligence process maximizes value creation for your merger, divestiture, and other strategic partnership opportunities.