Insights View all
Energy-Saving P-12 Grants Available for Schools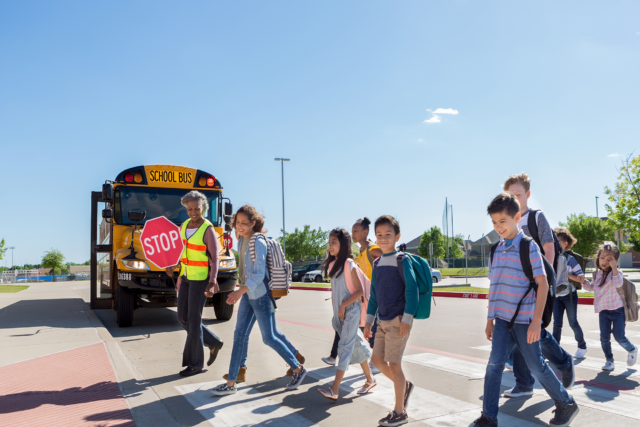 Funding Opportunities for New York Schools
Did you know the New York State Energy Research and Development Authority (NYSERDA) offers energy study grants for schools under the P-12 Schools: Green and Clean Energy Solutions program? This initiative directly supports New York State's goal of an 85 percent reduction in greenhouse gas emissions by 2050 under the Climate Leadership and Community Protection Act, which was signed into law in July 2019. The funding can help school administrators identify opportunities to reduce energy use, improve indoor air quality, install the latest HVAC and renewables technologies, and transition away from carbon-based fuels.
Additional funding for upgrade planning and construction is available through the proposed P 12: Clean Green Schools Initiative, which targets high-need, under-resourced communities. For non-high need districts, upgrade incentives are available through the NY-Sun small commercial/nonresidential solar program, the Heat Pump Program (NYS Clean Heat), Charge Ready NY for electric vehicles, and others.
According to NYSERDA, there are more than 6,000 public and private schools in New York that spend a combined ~$1 billion on annual energy costs while producing approximately 5.6 million metric tons of carbon dioxide or other harmful greenhouse gases. Implementing greener practices at schools can save overall energy costs and create a healthier, more sustainable environment for all. Schools that take a step further and incorporate clean energy concepts in the classroom will be eligible for more funding.
How it Works
The initial Green and Clean Energy Solutions planning phase is intended to help K-12 schools evaluate or "benchmark" their current energy sources, usage, and costs by way of an energy study. Clean Heating and Cooling and Net Zero Design (carbon neutral) feasibility assessments may also be considered energy studies for programmatic purposes. Up to 75% (or $150,000) of NYSERDA cost-sharing is available for each study applicant.
Once an energy benchmarking or carbon-free feasibility study is complete, applicants can implement facility upgrades with further guidance from NYSERDA or their preferred energy consultant. Projects can include HVAC, LED lighting, building envelope and building electrification upgrades (insulation, air sealing, distribution system conversions, etc.), or clean energy technology installations like solar and EV chargers. School bus fleet upgrades may also be an important consideration given the state's 2022 requirement that all buses achieve zero-emission ratings by 2035.
NYSERDA maintains an energy professional database to help school administrators select an energy or carbon-free feasibility study partner. Alternatively, schools can work with their preferred consultant. Any publicly or privately-owned P-12 school subject to the Systems Benefits Charge on their electric utility bill may apply. The energy study area must contain facility space occupied by students and staff only.
Other Pathways
Schools looking for additional decarbonization pathways and incentives can explore the New Buildings Institute's recently released "Decarbonization Roadmap Guide"(see QR code). This publication contains a well-defined roadmap for schools unsure how to begin the process of facilities decarbonization. Templates are available to help schools assess their infrastructure, understand, and communicate project requirements, interview potential energy study partners, and estimate upgrade costs.
How We Can Help
At LaBella, we work with all types of clients to implement greener solutions, helping their businesses run efficiently. Our LEED-certified teams apply best practices to prioritize building efficiency, decrease the cost of operation, and ensure the health and wellbeing of occupants. We see ongoing clean and green school initiatives as a giant step forward in providing environmental justice to some of New York's most underserved populations. For more information on how LaBella can help, contact renewables@labellapc.com.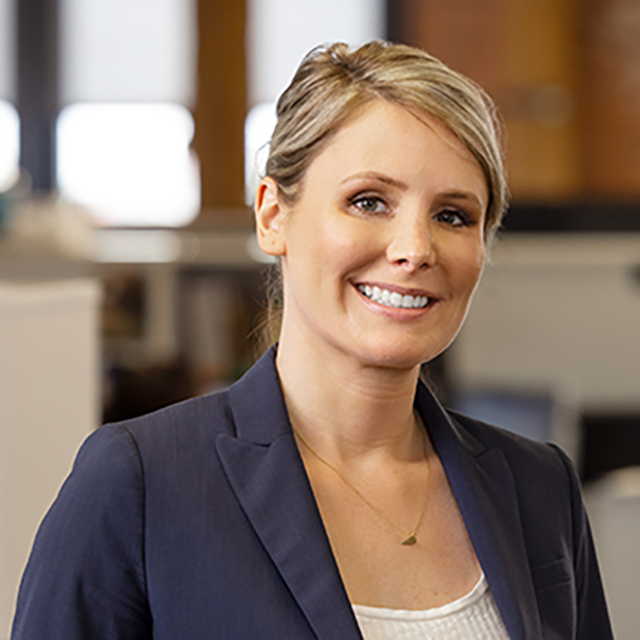 Linden works as a Technical Service Coordinator. She completed a Bachelor of Science in Public Policy, earning magna cum laude distinction at Rochester Institute of Technology in 2010. She went on to complete a Master of Science in Science, Technology, and Public Policy in 2015, specializing in sustainability topics. She has 10 years of experience as a project management professional and began her career working as a GIS planning assistant before managing green and healthy home construction projects for disadvantaged communities. She began working in the solar industry in 2014 and has since led over 100 residential and commercial solar projects through design and construction phases.