Insights View all
Making a Big Impact by Considering Small Public Space Accessibility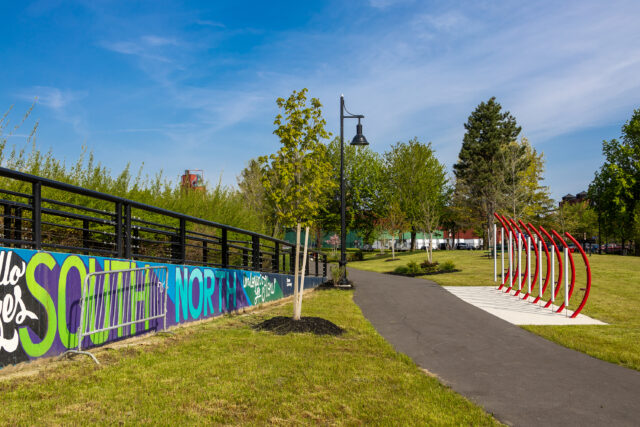 Interest in outdoor public spaces exploded in 2020. The COVID-19 pandemic pushed people to seek entertainment outside and overall, the trend is continuing.
Research led by Penn State's Department of Recreation, Park, and Tourism Management, in collaboration with the Leave No Trace Center for Outdoor Ethics, found "a 20% increase in outdoor recreation." However, the study also found "major concerns regarding demographic discrepancies with access and equity."
Even though half of Americans are now participating in at least one monthly outdoor activity, 13% have stopped. According to the study, "the more than 13% of Americans who ceased to participate in outdoor recreation during the pandemic were significantly more diverse, tended to reside in more urban environments, and earned less annually than existing or new recreationists." (Wagner, 2023)
These trends pushed municipalities to look at their current outdoor recreation assets and begin planning expansion. Trails are seeing more use, public spaces are getting crowded, and demand for social programs is back. Coupled with American Rescue Plan Act funds, communities are planning for big investments in 2023 and beyond.
As many communities look to utilize the American Rescue Plan Act funds to address their outdoor recreation spaces, it is important they also look to enhance opportunities for all individuals, including the needs of people with disabilities. When creating or enhancing outdoor spaces, small additions can make a huge difference for those with physical or sensory challenges.
The following are some examples of how communities can increase accessibility of outdoor spaces with minimal additional cost.
Electricity for Mobility and Communication Devices
Placing an electrical outlet on the post of a structure can make a world of difference for someone in a power wheelchair looking for a charge. This can extend their day and make the park more convenient.
Many individuals now use electronic tablets as communication devices. Having the ability to recharge while enjoying an outdoor space is better than having to go elsewhere to charge a device or go without.
Sensory-Friendly Spaces and Equipment
Many children on the autism spectrum struggle in group environments and benefit greatly from just a few moments away in their own space. A playground element or small clubhouse space distanced slightly from the rest of the playground can block out the noise and visual stimuli so participants can regroup and return to play, rather than needing to leave and end their play session.
Music can enhance any great play space. Musical elements on asphalt or concrete surfaces can provide an excellent sensory experience while also increasing accessible spaces with less expensive surfacing.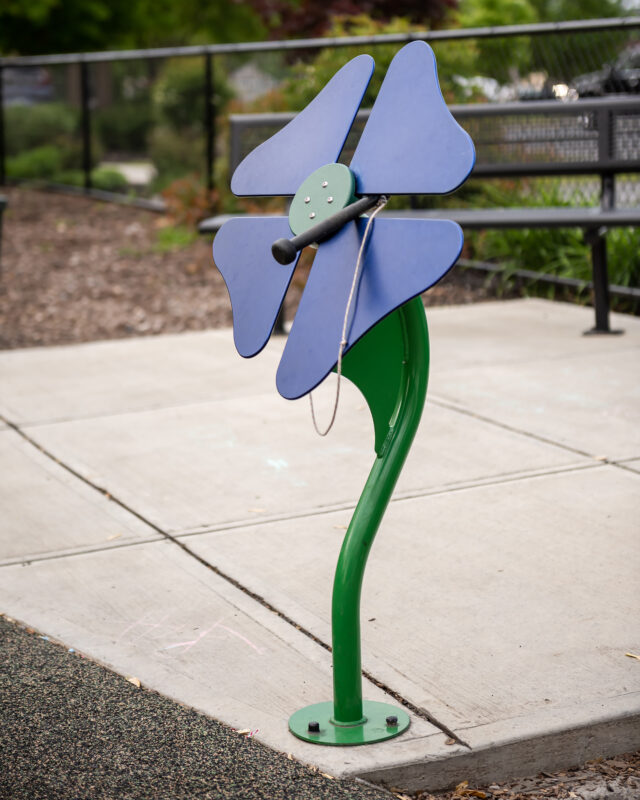 Shade Structures
For some individuals who have trouble regulating their body temperature, shade is essential. When possible, natural shade from tree canopy is preferred. In places where this is not possible, or environmental conditions (i.e., the spread of ash borer) have removed mature trees, shade structures can be a great addition in outdoor gathering areas.

Communication Tools
As mentioned before, having electrical outlets in public spaces in locations other than restrooms is important to recharge electronic communication devices.
Communication boards are displays of symbols, pictures, or photos that an individual can point to, to communicate with those around them. These boards make visual communication universal and more inclusive. Having them in public spaces gives users an immediate sense of belonging and freedom from communication cards and tablets.
Seating for All
When adding outdoor seating, there are many options that provide increased accessibility for people with mobility challenges. Accessible octagon benches create space for individuals with wheelchairs, walkers, or canes to rest. For individuals with walkers and canes, their equipment can be placed nearby rather than obstructing walkway space or being placed in difficult to reach locations.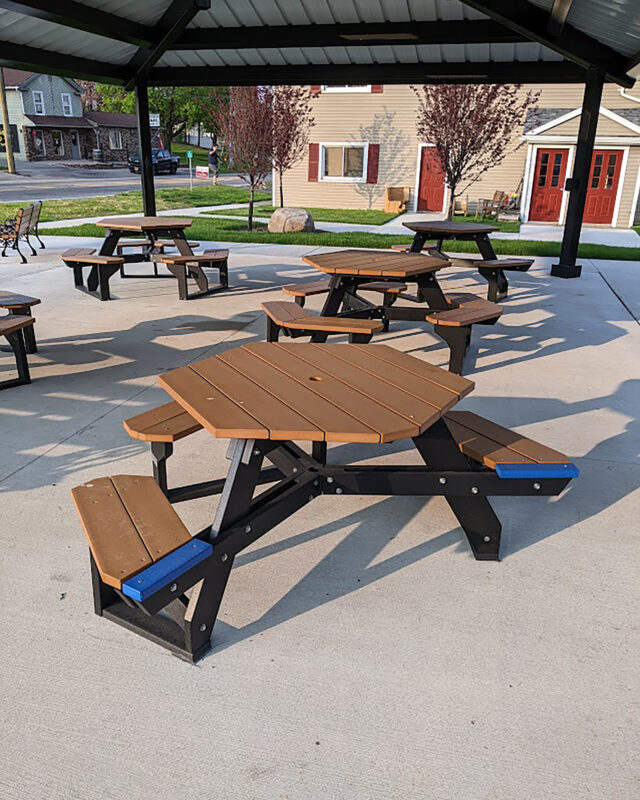 All these solutions do not require expensive specialized equipment and make the space better for everyone. An electrical outlet in a shade structure is convenient for anyone looking to charge a device, having a space on a playground to regroup is appreciated by anyone with a child—regardless of sensory needs, and three-seat octagon benches are wonderful for placing a stroller in a position so you can still see your child while enjoying a meal. As you can see, small considerations can make a world of difference for people coming to enjoy parks and outdoor spaces, and most importantly keep them coming back.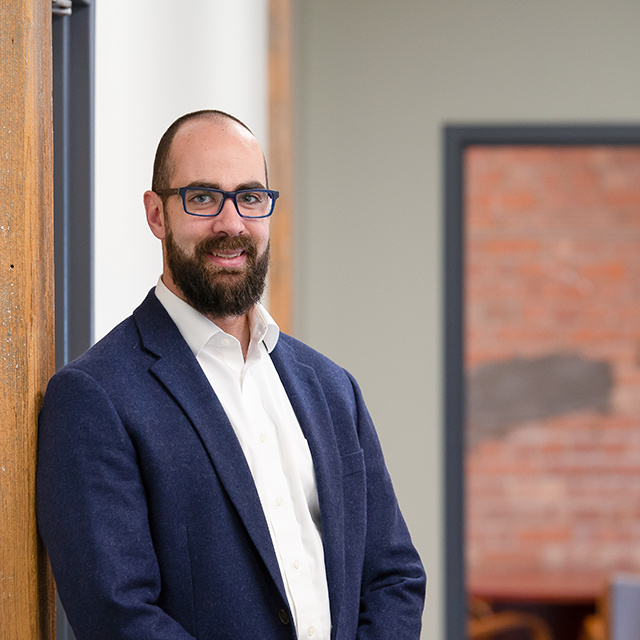 Michael's diverse work background gives him keen insight into the needs and desires of our clients. Prior to joining LaBella, Michael spent over a decade in varying research and development roles in inclusive recreation and universal design. His roles have crossed the sectors of education, therapeutic recreation, environmental conservation, and facilities management. Michael's most recent work involves acting as a liaison for both private and public groups, navigating state grants and incentives for community development related to parks and recreation.