News View all
LaBella Associates Celebrates Buffalo, NY Office Expansion and 45th Anniversary
LaBella Associates Expands Buffalo Office Space to Support Growing Workforce and Local Commitment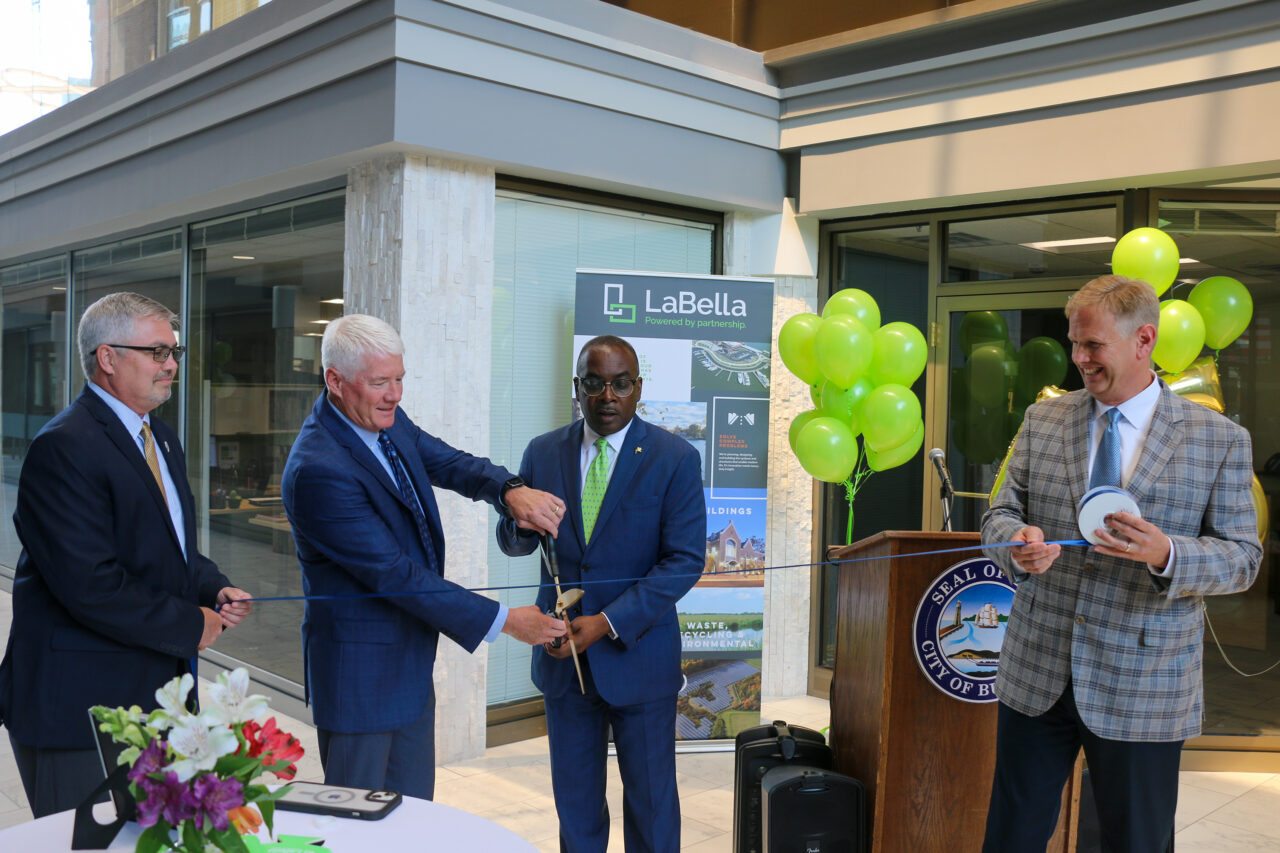 LaBella Associates, a renowned full-service architectural and engineering firm, has recently expanded its office space in Buffalo, NY, to accommodate its rapidly growing local workforce, which now consists of over 100 professionals. This expansion underscores LaBella's continued investment in, and commitment to, the Buffalo community. LaBella's Buffalo-based team of seasoned experts is supplemented by access to the firm's global network of over 1,500 employees in more than 35 offices in the Eastern United States and Europe.
Situated in the vibrant Downtown Buffalo area, LaBella has been operating from Olympic Towers since 2011. Following the acquisition of Stieglitz Snyder Architecture in 2022, the decision was made to expand to additional space within Olympic Towers. The new architecture and interior design wing marks the fourth time LaBella has expanded within Olympic Towers, a testament to sustained growth and success.
Founded in 1978, LaBella also celebrated the company's 45th anniversary alongside the ribbon-cutting ceremony attended by esteemed guests, including Mayor Byron Brown.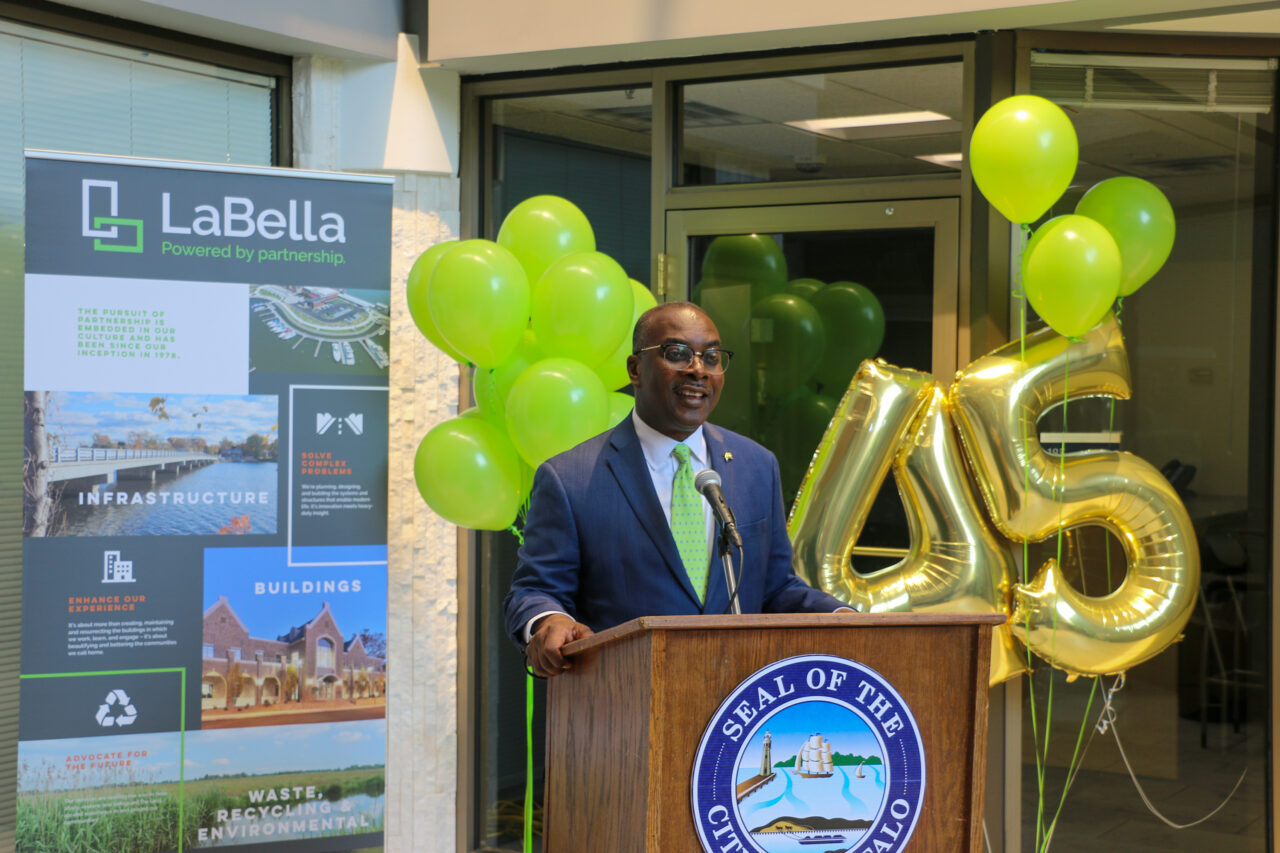 Addressing the audience, Mayor Byron Brown expressed his appreciation for LaBella's contribution to Buffalo's growth, stating, "Although LaBella was founded 45 years ago in our sister city of Rochester, NY, we consider it a Buffalo company as well. We are proud of your achievements, the valuable work you do, and we are honored to witness your expansion in our city. We eagerly anticipate our continued growth together."
"From our current role as lead civil engineer on the new Bills stadium, to lead design consultant for Phase 3 of the Northland Corridor redevelopment initiative, to our work on the transformative Kensington Expressway Project, we have a firsthand view of how strong leadership, strategic thinking, social responsibility, and hard work can intersect to promote positive and meaningful change in our community," said Robert Napieralski, CPG, Regional Manager of the Buffalo office.
The Buffalo team at LaBella Associates serves a wide range of clients, including public, private, and non-profit organizations across various sectors. Their expertise extends to healthcare, K-12 and higher education, multi-family and affordable housing, sports and entertainment facilities, office environments, and mixed-use commercial projects. By offering specialized services in these sectors, LaBella contributes to the overall development and progress of the Buffalo community. With its expanded office space and a dedicated team of professionals, LaBella Associates remains committed to delivering exceptional architectural and engineering solutions while fostering long-lasting relationships within the Buffalo community.