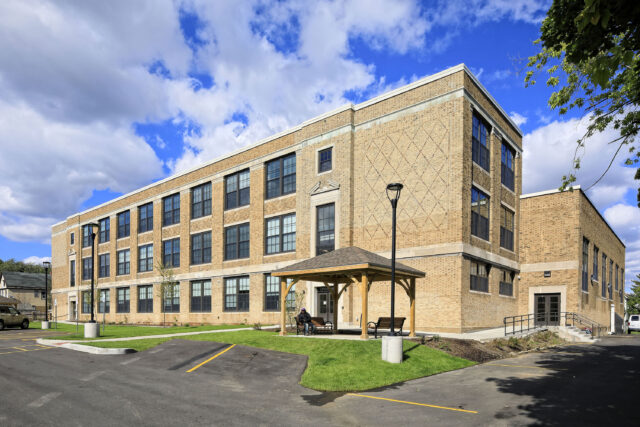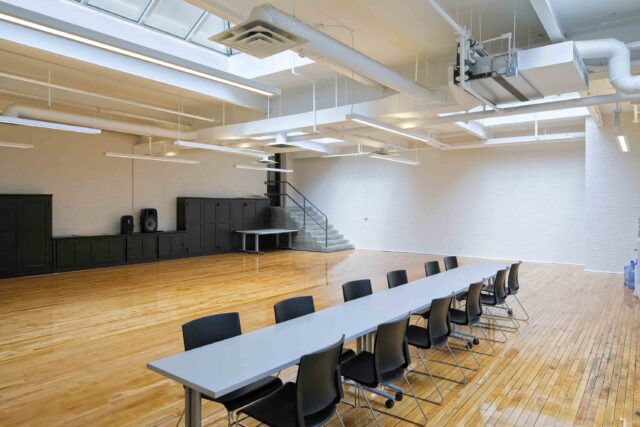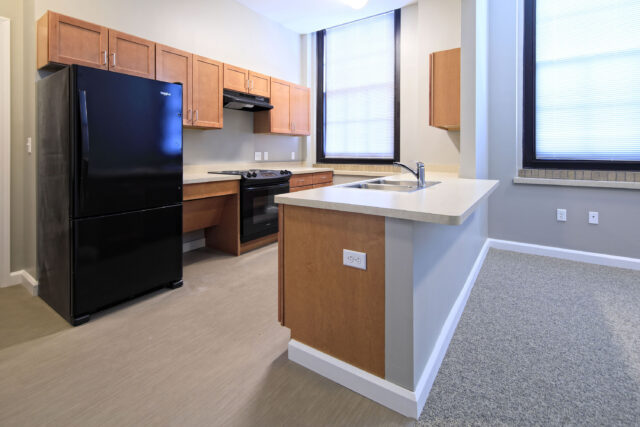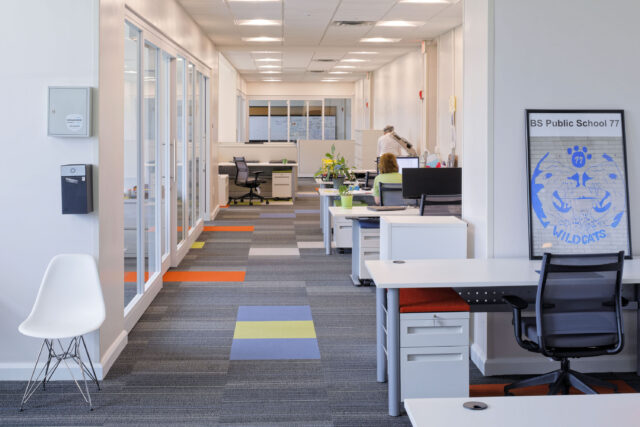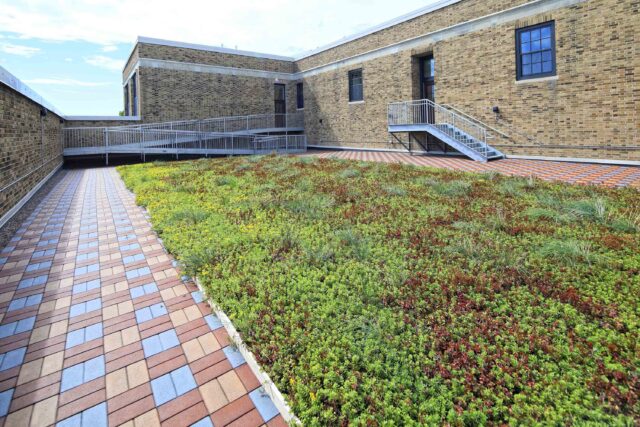 An Award-Winning Project
In 2019, this project received an Outstanding Project Award from Preservation Buffalo Niagara.
Most notably, the adaptive reuse of School #77 serves as a vehicle to add value and provide services to an underserved neighborhood, developed by a not-for-profit founded in the same neighborhood. The mixed-use occupancy brings opportunities for community members of all ages to interact in this historically underserved neighborhood. Lifelong resident seniors now have a convenient alternative to age in place.