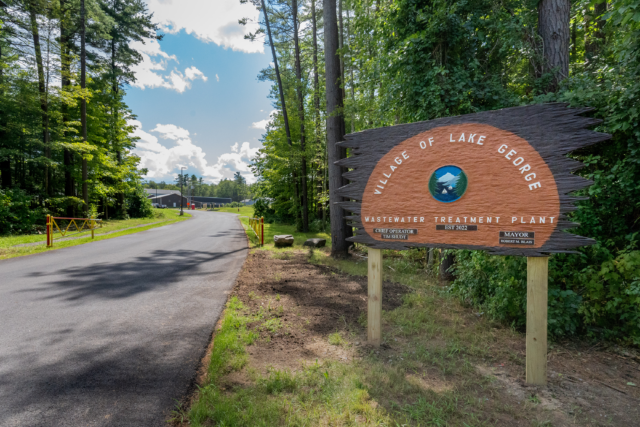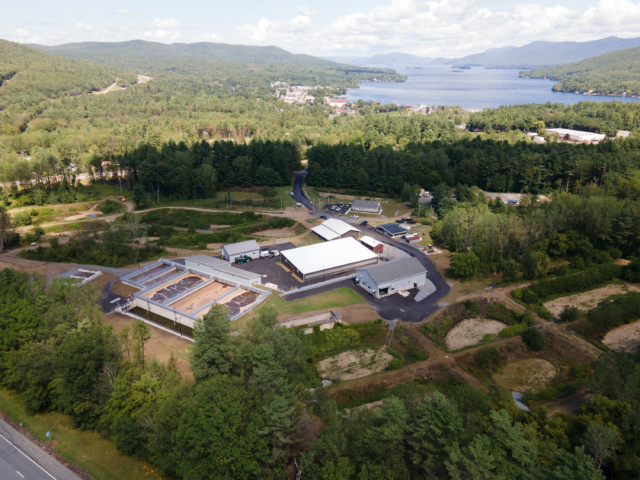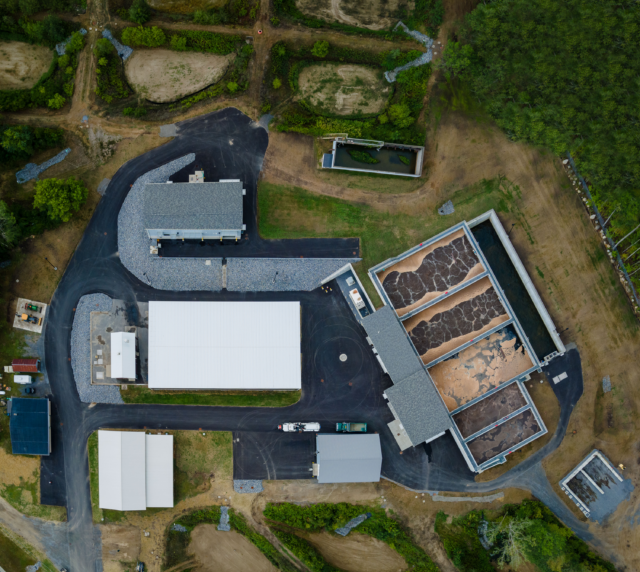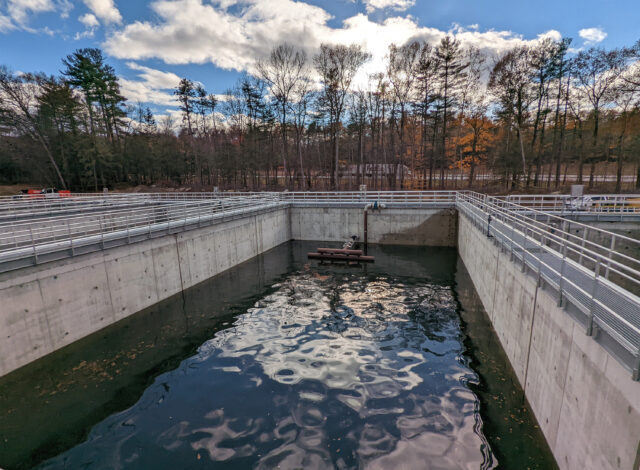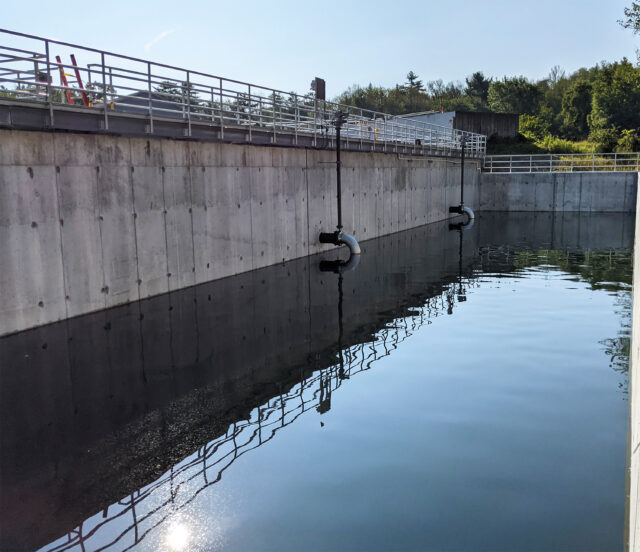 Village of Lake George Wastewater Treatment Plant Replacement
Keeping Lake George Beautiful Via a Sewage Treatment Plant
The Village of Lake George's existing wastewater treatment plant (WWTP) was under an Order on Consent from the New York State Department of Environmental Conservation (NYSDEC) due to discharge of excess nitrates. Nitrates are a form of nutrient pollution that can negatively impact the water quality of the Village's crown jewel — Lake George. The NYSDEC required that a new facility that meets permit conditions be constructed and online by 2022.
LaBella designed a complete plant replacement, including six large treatment tanks and four new buildings. The system is comprised of a new Headworks facility with primary screening and grit removal, final sludge processing (belt press), and a Sequencing Batch Reactor treatment system with associated blower and control building. A new administration facility was also built for the site. LaBella's structural engineers designed open grate catwalks and mezzanines throughout the facility for maintenance and operations, such as along tank perimeters, over process trenches, and for equipment support.
The new treatment plant was designed to allow the existing facility to remain operational until the new one was fully constructed. In addition to design and permitting services, LaBella is providing construction phase (including inspection) services.
This is no tiny project. Reaching $24 million in construction costs, funding was a concern. LaBella helped the Village secure $15.4 million in grant funding from the NYSDEC Water Quality Improvement Project (WQIP), NYS Environmental Facilities Corporation (NYSEFC) Water Infrastructure Improvement Grant (WIIA), the Northern Board Regional Commission, and New York State. LaBella also performed a Village-wide income survey and obtained, on the Village's behalf, hardship status from NYSEFC. This led to the Village receiving zero percent interest for an $8.6 million borrowing from NYSEFC through the Clean Water State Revolving Fund (CWSRF) program.
The brand new WWTP successfully went online on schedule in early 2022.
The system is expected to be fully dialed in and site construction complete later this year. The new WWTP will ultimately protect the  "Queen of American Lakes". As Mayor Bob Blais described it to The Chronicle, "…the plant is operational, working well, and protecting our gorgeous lake".

Tank Plans for the Lake George Wastewater Treatment Plant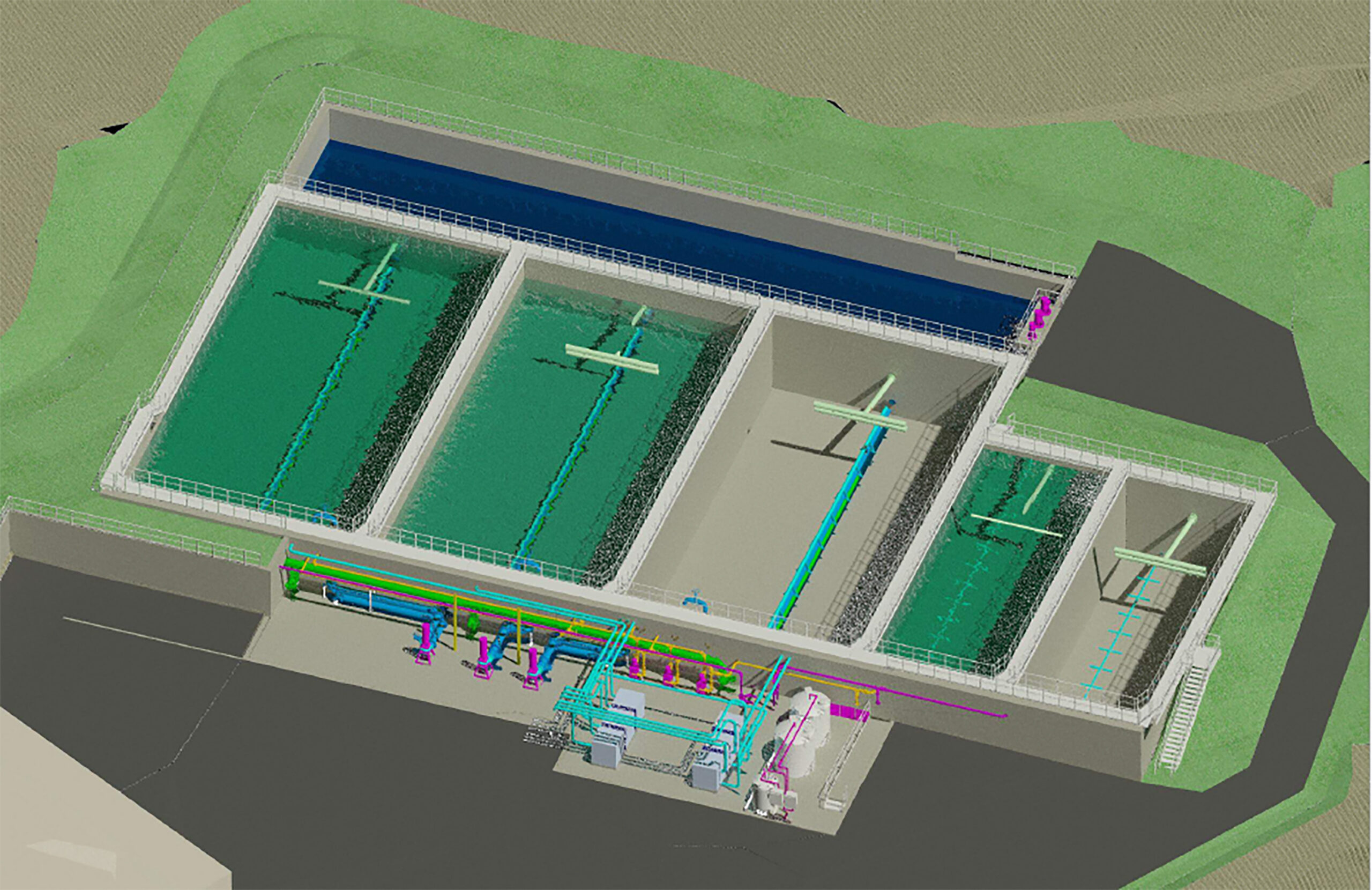 Featured Civic Infrastructure Projects
View more