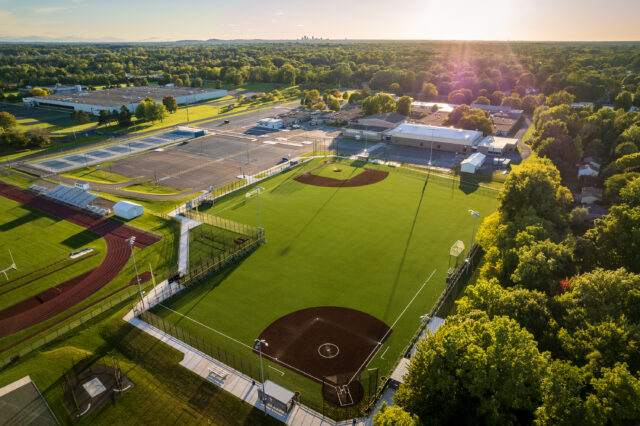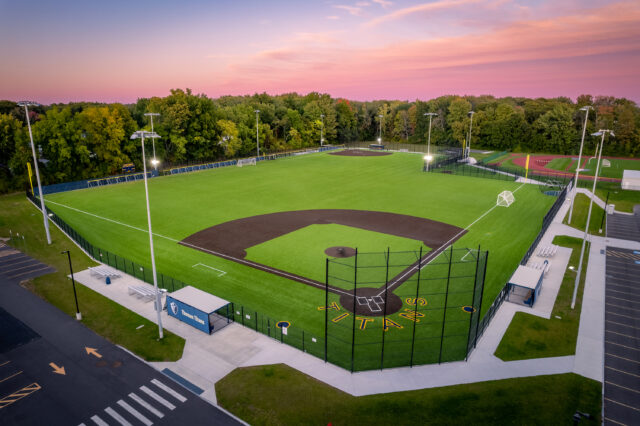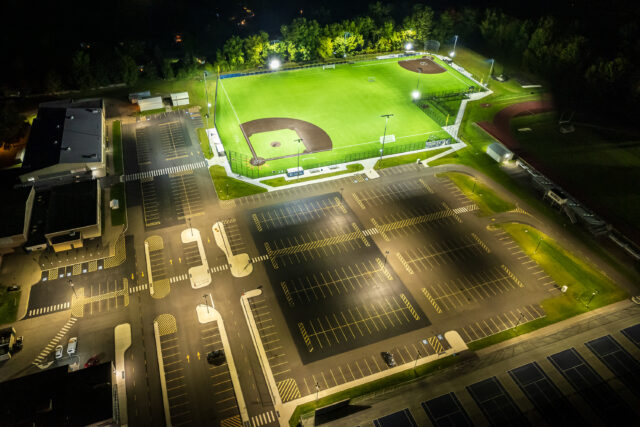 Webster Thomas High School – New Multi-Purpose Synthetic Turf Fields
New Multi-Purpose Synthetic Turf Fields Ready for Start of Spring Sports Season (Play Ball!)
In its rise to become one of the premier high schools in the area, Webster Thomas High School outgrew its existing site facilities. The athletic fields were routinely wet and unplayable during the spring season and required extensive maintenance at all times of the year. Additionally, the school parking lot was routinely overcrowded during parent drop-off and pickup times, and there was a severe shortage of parking.
LaBella teamed with Webster Central School District (CSD) to improve the athletic facilities and site vehicular circulation in a manner that was consistent with the District's long-term plans. The natural grass fields were replaced with a multi-purpose turf to eliminate the extensive maintenance that the grass fields required and to allow student athletes to use the fields during the wet seasons. Additional parking was added, and the vehicular circulation patterns were revised to create additional queue space for parents during drop-off and pickup times. These changes allowed the high school's site facilities to function at a much higher level within the same spatial footprint.
This project required coordination with numerous project stakeholders and involved agencies such as Webster CSD, the New York State Education Department (NYSED), the New York State Department of Environmental Conservation (NYSDEC), the Monroe County Water Authority (MCWA), and the Town of Webster. LaBella obtained all agency approvals within the specified project timelines and construction was completed in accordance with Webster CSD's target dates.
LaBella and Webster CSD feel strongly that the improvements have impacted the Webster community positively. The new, highly functional site facilities allow Webster Thomas High School to retain its status as a cutting-edge community high school.
*This project was completed as part of Webster Central School District's 2018 Capital Improvement Program, which also included library renovations at multiple elementary, middle, and high schools within the District, and new multi-purpose synthetic turf fields at Schroeder High School.
Image Gallery