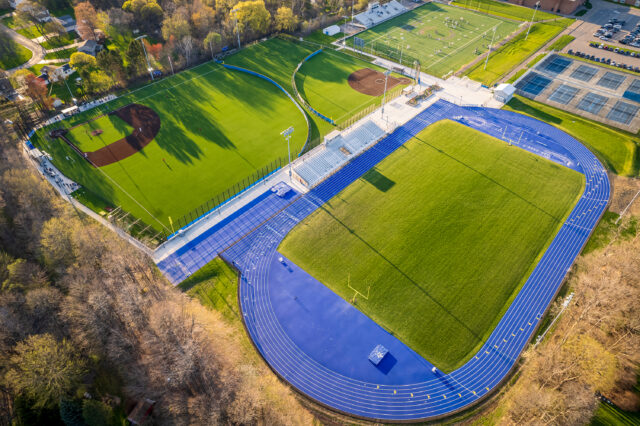 New Turf Fields at Schroeder High School
The athletic portion of this project included a new, 4.5-acre multi-purpose synthetic turf baseball/softball/practice field and athletic amenities such as backstops, bullpens, batting cages, dugouts, bleachers, scoreboards, ball netting, and portable outfield fencing.
In addition, the track facility was upgraded from a cinder track to an asphalt track with rubberized surfacing. Multiple track events were upgraded, including long jump, triple jump, high jump, steeplechase, pole vault, shotput, discus, and hammer throw. A new natural grass sod field was also constructed on the interior of the track.
A large grandstand and press box were installed to improve the field seating capacity and provide live event broadcast capabilities. Stadium lighting was also installed to allow extended hours of play. Finally, an entrance area to the field complex featuring landscaping, a new storage building, and a restroom area was constructed.
An Award-Winning Project
In December 2022, the American Sports Builders Association (ASBA) honored the District's Schroeder High School athletic fields with a Distinguished Facility Award in the Multi Field category.
Held in Palm Springs, California in early December, the annual awards program supports the ASBA's goal of promoting excellence in sports facility construction and design. Awards are given to the facility with recognition of participating ASBA members.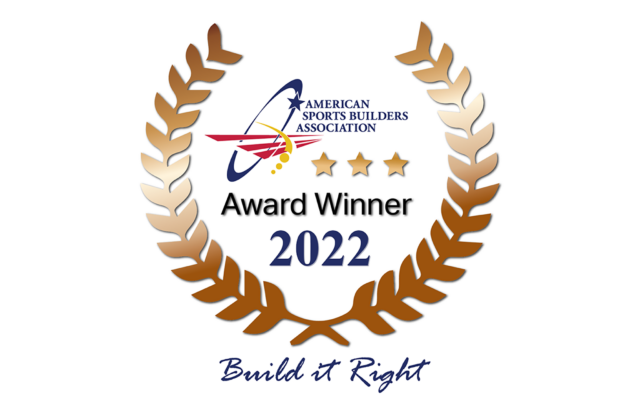 Image Gallery