Insights View all
Blurred Lines – Purposeful Play Blends Fun and Learning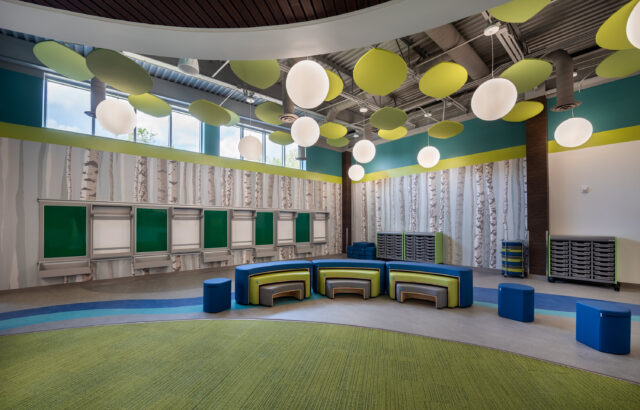 Children excel at learning when they are engaged, curious, and motivated. Purposeful Play creates play experiences in a school setting that align with educational goals. The Salamanca City Central School District (SCCSD) identified an educational benefit in building a Purposeful Play space at Prospect Elementary School. Through collaboration between SCCSD administrators and staff and LaBella's design team, a vision was crafted for the new space.
Purposeful Play in schools combines the benefits of play with planned learning objectives. To develop programming and design plans for the space, SCCSD and LaBella dug into these learning objectives.
Cognitive Development
Purposeful Play like exploration, observation, and experimentation encourage cognitive development. Games and activities nurture problem-solving skills, critical thinking abilities, and a deeper understanding of concepts. At Prospect Elementary, mobile containers hold an array of puzzles and blocks for students to solve and manipulate.
Social and Emotional Skills
Engaging in activities that promote collaboration, cooperation, and positive relationships can help children develop critical social and emotional skills. By participating in such activities, students learn to understand and support each other, work together effectively, and exercise self-control. At Prospect Elementary, movable cushioned seating in playful shapes encourages students to interact with one another, playfully communicate, and learn together.
Language and Communication Skills
When activities encourage children to express themselves and to listen through storytelling, role-play, and group play, they develop language and communication skills, ultimately promoting communication with one another. Central to the Purposeful Play space at Prospect Elementary is a carpeted stage, backed by hanging panels and with special overhead lighting so students can step into any character.
Creativity and Imagination
Purposeful Play sparks creativity and imagination by giving students the opportunity to create play scenarios and explore new ideas. Through individual and shared activities, students foster their own unique way of playing in the space. Prospect Elementary students build structures at eye height with an 18-foot-long LEGO wall.
Physical Development
Similar to physical education, physical development activities encourage motor skills, coordination, and physical fitness. These can include games and exercises that promote overall well-being and encourage healthy habits. Despite many additional features intended to nurture these learning objectives, it was critical to keep Prospect's Purposeful Play space wide open, giving students freedom to do physical activities of their choosing.
Purposeful Play in schools blurs the lines between structured learning and play. Educational games, experiments, role-playing, and interactive simulations serve that dual purpose. Students experience and learn in different ways. Purposeful Play spaces allow for a stimulating learning experience driven by the students and their individual learning styles.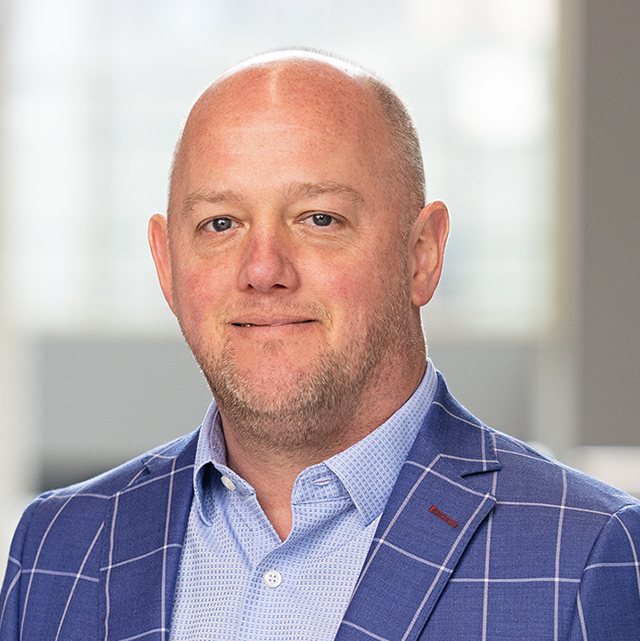 Jeff has over 25 years of experience in the field of Architecture, with an emphasis on programming and design. He is committed to design exploration that results in the optimal solution for our clients, and he strives to implement a design process that incorporates solutions from our entire design team. Jeff has been involved in a broad range of projects for both public and private clients, focusing primarily on civic and educational type facilities. He takes a project from design through coordination and technical documentation, recognizing the importance of consistent involvement in all aspects of the project. Jeff's responsibilities also include code review and compliance with local and state standards. He has recently submitted several projects to the State Education Department and State Historic Preservation Board for approvals.