Insights View all
Bringing Cemeteries to Life: How a Master Plan Can Restore and Revive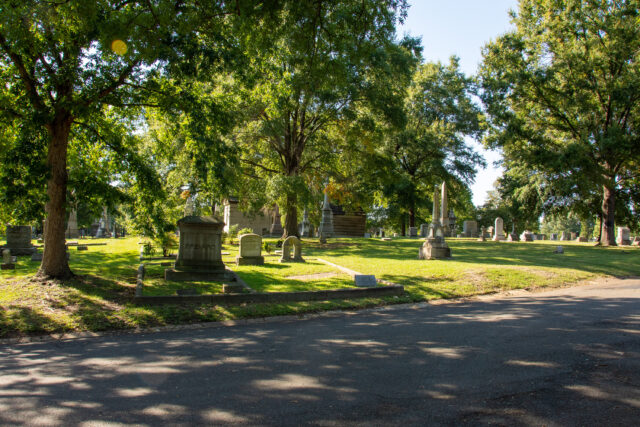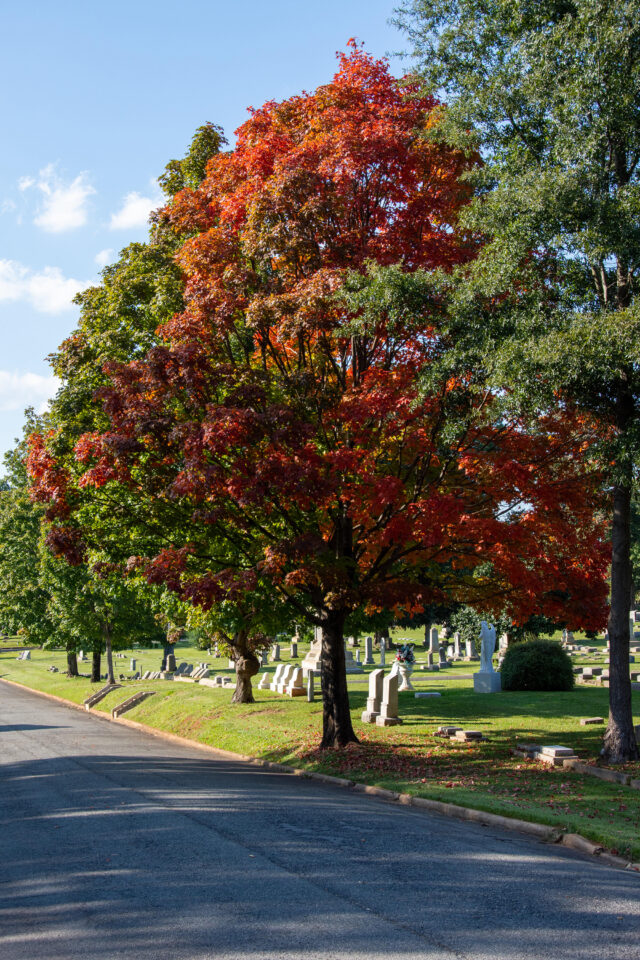 As cultural norms and burial practices shift, many public cemeteries lack the funding and support for necessary upkeep. A master plan for public cemeteries can provide innovative strategies for changing public perception, use of cemeteries, and expansion opportunities.
Cemeteries have primarily been used as space for somber reflection to remember our deceased, but can cemeteries also be for the living? Historically, the answer is yes. Cemeteries were some of the first public parks in America and even served as inspiration for New York City's Central Park. As parks arose, the recreational use of graveyards fell off. But today, some cities have hundreds of acres of public and private cemetery grounds that sit idle.
Mount Hope Cemetery in Rochester, New York, is the first municipal cemetery in the United States. It was founded in 1838 and is the final resting place for many notable historical figures. As one of many historic sites in Rochester, Mount Hope provides visitors with 196 acres of forest in downtown Rochester where guests are encouraged to enjoy the landscape, plants, and wildlife that the space has to offer. Designated paths within the cemetery provide scenic routes for runners, bikers, and group tours.
About 800 miles south, Elmwood & 9th Street Pinewood Cemetery in Charlotte, North Carolina, has been in existence since the 1850s. For years, this cemetery has been a place for people to walk, run, and take their dogs. The original cemetery was split when Interstate 77 was built in the 1960s, which reduced the total footprint and required some graves to be relocated into two smaller cemeteries:  North Pinewood and West Pinewood.
In general, there are three types of cemeteries:  private for-profit, private non-profit, and public. Typically, the older the cemetery, the less it is used for current burials, which means it is more likely to be publicly owned. Take Charlotte for example, a recently completed first phase of a master plan revealed that of their seven publicly owned cemeteries, only three of them have grave or non-traditional burial spaces currently available for sale. This creates a unique challenge for the city because burials (and alternative burial options) are a primary source of revenue generation to help sustain the grounds. Without revenue, these public cemeteries lack the necessary funding to support infrastructure, upkeep, and staff.
In addition to the lack of plots, our modernized burial practices contribute to the problem, but also create opportunities for existing cemeteries. Over time, cremation has become the preferred practice over burial because of reduced cost, lack of burial space, and ecological concerns. It also allows the family more flexibility in the process rather than leaving it to a funeral home or cemetery director. By 2030, forecasters believe the cremation rate will be 70 percent. Areas that would be considered undesirable for traditional burial graves can be utilized for scattering gardens and columbarium niches for cremation memorial areas.
Typically, the first phase of a cemetery master plan is aimed at taking inventory of the city's cemetery available land area and infrastructure resources like roads and storm drainage and to provide solutions for expansion, maintenance, and repair. Some larger challenges facing cities and their cemeteries are revenue generation to maintain management and operations. For fast growing cities, land grabs and subsequent lack of park and greenspace have made it difficult to develop and maintain municipal cemeteries.
Many political conversations have shifted to the importance of adaptive reuse projects, restoring history, and supporting development that focuses on community. We've seen many historic buildings and spaces lost with time. Our cemeteries are hidden gems, containing historical significance, and often located within areas of cities that need parks and greenspace.
While the goal of a final master plan is to include prioritization and recommendations for maintenance and expansion within budgets and revenue streams, ideally a community-driven effort to support these cemeteries being utilized as parks could be a panacea for a city's cemetery dilemma of lack of funding and greenspace.
At LaBella, our Planners and Engineers have experience guiding communities with plans for future development, municipal investments, and land use policy. A master plan, like the one completed in Charlotte, can help your community unite its buildings, public spaces, and the surrounding environment to create a peaceful and useful space, like a cemetery, for everyone to enjoy.