Insights View all
Considerations for Including Electric Vehicle Charging Stations in Your Community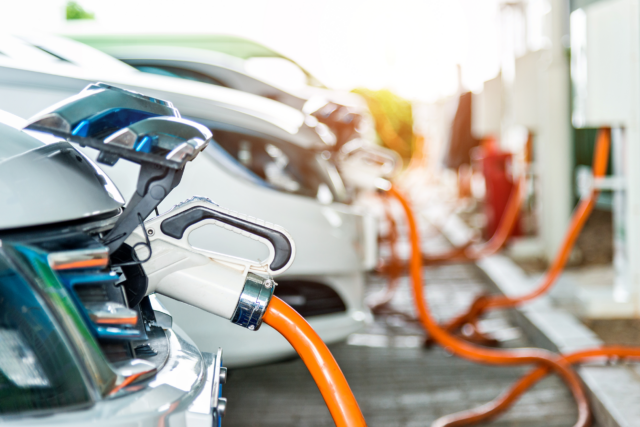 Communities across the country are realizing the continuing growth of electric vehicles (EVs) on their streets. Now more than ever, municipalities are exploring options to provide this amenity to residents and visitors alike. EV chargers are a nice complimentary service to residents frequenting libraries or parks. Additionally, navigation apps highlighting the locations of these chargers can encourage customers to stop in small business districts and shop while their vehicles charge.
Most people are familiar with fast EV chargers, the ones you see at thruway stops, shopping malls, and other large traffic areas. Although these offer a great benefit for those high traffic areas, they can be very expensive and often come with overage charges. So, if your community is considering adding EV chargers, where should you start?
Start With a Holistic Approach
Installing EVs in your town should include meeting with key stakeholders to discuss the benefits and challenges of providing charging locations. Everything from location to type of charger and long-term costs and benefits should be considered. This means making public input a priority before moving forward on a project. Community buy-in can help provide a sense of pride for one's community and generate excitement for a new project.
Before moving forward with an EV charging project in your town, it's important to consider the following:
The current traffic and parking availability.
What nearby amenities/businesses are available for those charging their cars?
Are there alternatives if charging ports are full (i.e., other EV charging locations or gas stations nearby for plug-in hybrid vehicles)?
Will the use in these locations offset the costs of the chargers? Not only do fees need to offset purchases and installation not covered by incentives, but they must also account for monthly service fees, maintenance, and monitoring costs.
Placing chargers near amenities such as a community playground or library is a great benefit for those needing a charge while enjoying what your community has to offer. In addition, placing chargers in popular business districts like food and beverage, entertainment, and shopping centers can attract customers to these locations. Furthermore, many EV charger suppliers include promotion of your charging location online, which allows residents and visitors to do a quick search on Google Maps for EV chargers to ensure parking and charging.
For the Town of Macedon in Wayne County, New York, installing EV chargers at a local library not only provided the charging station but also enough power to light up the surrounding area. When thinking about upgrading electric service for municipal projects, including an EV charger is a great option and a no-brainer with the current incentives available. Utility incentives to assist infrastructure can far exceed the cost of EV charging units, saving money while including the added benefits EV charging stations provide. This specific community saved thousands of dollars thanks to utility incentives and now has a great offering for its residents. In addition, establishing these chargers will allow for ease of installation should a town decide to include more stations in the future.
Proper research is key to finding the right charger with the right services for your community. The more expensive the charger, the more options available; and the more you pay per month, the more services included. Common EV charger perks include:
Tracking energy usage (required by most incentives)
Charging payment and accounts (users) are managed by the equipment supplier/manufacturer
Messaging to users, including when their car is finished charging and reminders to move the vehicle
Maintenance plans for charging units
Extended warranties for parts and service
Different styles and functions (e.g., retractable cords) to best fit the installation location
Determine Engineering Needs and Regulatory Requirements
Once a location is established, considering engineering needs is a must. Most incentives require engineering drawings and an approved utility contractor to complete the project. An electrical engineer can run the calculations to be sure you have safe adequate wires, conduit, and breakers for the current installation and any "future-proofing" or additional units you would add in the future. In the case of the Town of Macedon, only a two-inch conduit was required, but by using a four-inch conduit there was an opportunity for up to three more chargers and the small additional cost was even covered by the utility incentive under a "future-proofing" extension.
Once engineering is complete and drawings are stamped, hiring a certified contractor for installation who has experience working with your community, engineer, and the utility company can significantly help with ease of installation. Even though some units come with installation included, it generally does not include the electric service, adding another layer of coordination.
Funding Opportunities
With momentum building for cleaner and greener communities, incentives continue to pop up across the country to encourage the installation of EV chargers. Common requests include designing chargers for parking garages, hotels, tourist destinations, and more. Many utility companies offer incentives for engineering, installation, and connection to the grid.
Even smaller chargers have incentives that can offer big benefits to the local community and more of a reason for smaller communities to begin offering EV charging. For example, the NYSEG/RG&E EV Make-Ready Program offers incentive to level 2 and fast chargers. Level 2 chargers – chargers that utilize a similar connection and amp draw of an apartment or small home – can be purchased for less than $5,000 and can charge two cars at once! These are a great option for communities looking for a less expensive way to offer EV charging locations where a speedy recharge is less important.
There is also federal money available via the Infrastructure Investment and Jobs Act, as well as multiple money pots earmarked for EV charging stations that have started to trickle down to communities throughout the country.
In New York State, Governor Kathy Hochul recently announced a goal of zero-emission school buses by 2035 (new school bus purchases to be zero emissions by 2027), all of which will require charging stations.
Although there is a lot to consider before installing EV chargers in your community, there is no denying that EV use will continue to grow. EV users will be looking for chargers where they eat, play, and live, and these chargers are often a topic discussed and considered as part of many revitalization initiatives throughout the country. With many states pushing aggressive renewable energy goals, incentives continue to offer cost savings for communities ready to add EV charging stations to their public spaces.
For more information on how LaBella can support renewable energy goals in your community, contact renewables@labellapc.com
*This article appeared in the August issue of Talk of the Towns, a publication of the Association of Towns of New York State.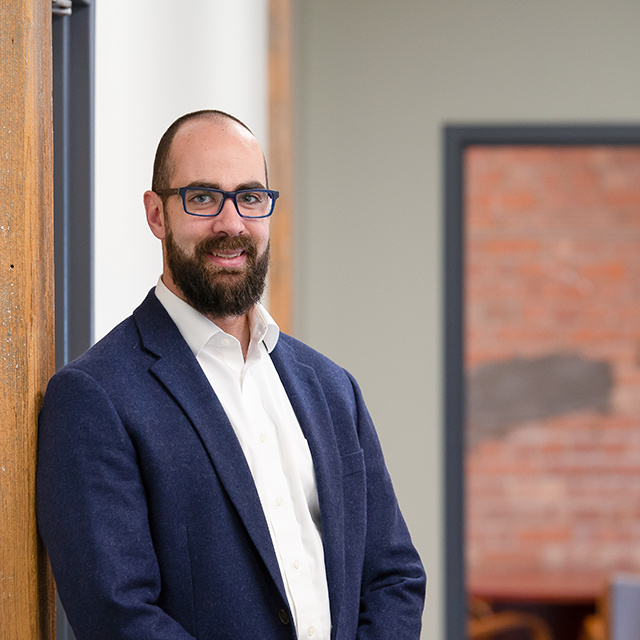 Michael's diverse work background gives him keen insight into the needs and desires of our clients. Prior to joining LaBella, Michael spent over a decade in varying research and development roles in inclusive recreation and universal design. His roles have crossed the sectors of education, therapeutic recreation, environmental conservation, and facilities management. Michael's most recent work involves acting as a liaison for both private and public groups, navigating state grants and incentives for community development related to parks and recreation.