Insights View all
Considering Playground and Athletic Facility Accessibility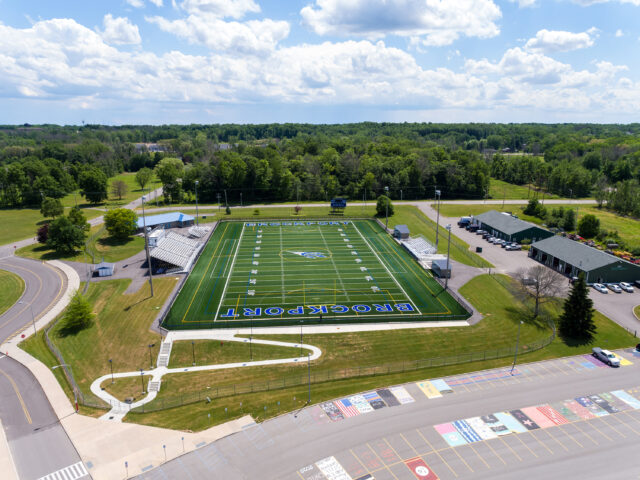 Play builds the basic skills and motivations for academic success at the earliest of ages. As children grow, play becomes an important component of more advanced social growth and, if executed correctly, leads to the development of self-perception, emotional intelligence, and other key components of being happy, healthy, and successful human beings.
Regardless of a person's physical abilities, being included in sports and play opportunities is essential for emotional development. However, many public spaces, including school facilities, are not designed to be inclusive of people with disabilities, even if they are ADA-compliant.
It generally takes just a small effort to make athletic facilities and playgrounds at schools more inclusive. Inclusive facilities are about having a detailed planning approach, great design, and informed builders. Combined, the team looks beyond the specifications and works collaboratively to create opportunities for people of all abilities.
The most common barriers keeping people with disabilities from playing and participating in sports include:
Access to buildings and fields
Narrow railings or corridors around field spaces
Mobility through the facility
Extremes in heat or cold
An over-stimulating environment
Notice these barriers are not just physical in nature. For an individual with autism, a loud and bright environment can be just as significant of a barrier as a locked door at an entrance. The great news is the solutions for these barriers can help create a less restrictive environment for all.
The following are examples of how schools can increase the accessibility of athletic facilities, playgrounds, and outdoor spaces with small improvements and minimal additional cost.
Surface and Space Considerations
Increasing the width of walkways, locker room areas, or staging areas to accommodate wider equipment, such as sportchairs or powerchairs that may need more room to turn around, can require more planning but is imperative for inclusion. Choosing surfaces that can be used for a variety of activities and do not have a lip or step to entry is one easy way to accommodate all needs.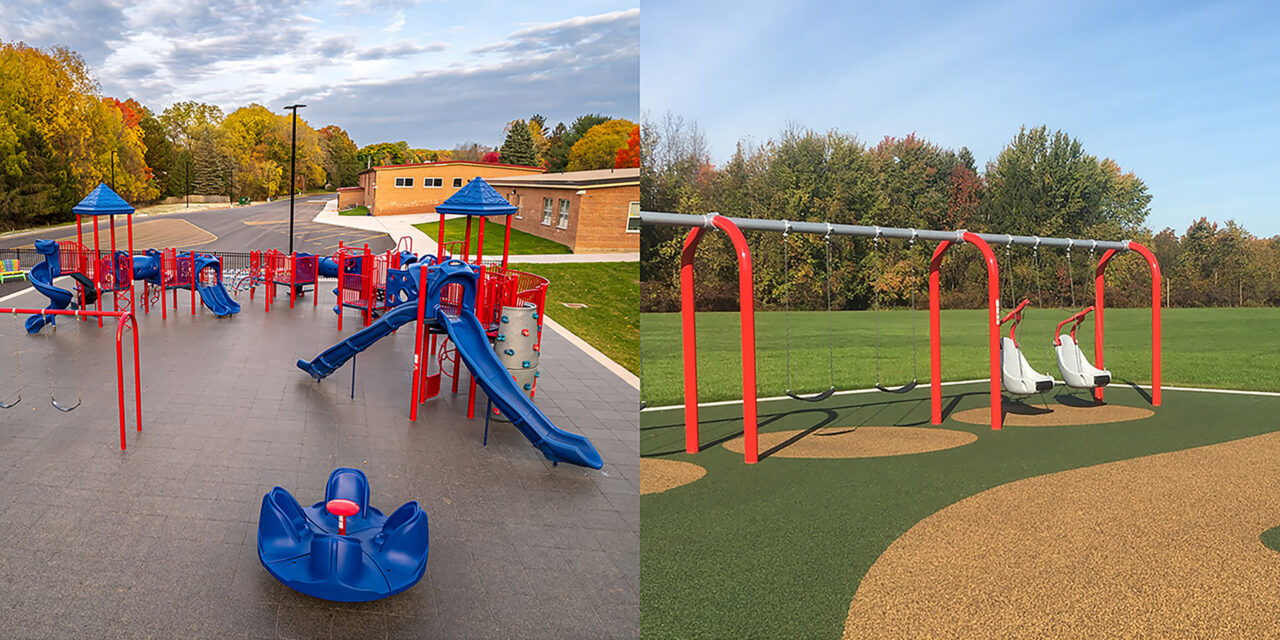 Electricity for Mobility and Communication Devices
Placing an electrical outlet on the post of a structure or near natural gathering spaces can make a world of difference for someone in a power wheelchair looking for a charge. Athletic participation is taxing on powerchair batteries and removing the fear of running out of power is essential to participation.
At playgrounds and other outdoor spaces, think of places where rest or stationary activities would occur during play, such as a shade structure or near an area generally used for drinks and snacks.
Many individuals now use electronic tablets for communication devices. Having the ability to recharge while enjoying an outdoor space is imperative to avoid exclusion. Needing to be stationary for a few minutes is much better than having to go elsewhere to charge a device or go without.
Communication Tools
Communication boards are displays of symbols, pictures, or photos that an individual can point to as a way to communicate with those around them. Installing oversized, permanent communication boards in gymnasiums and on fields/playgrounds makes visual communication universal and more inclusive. Having them in public spaces gives users an immediate sense of belonging and freedom from cards and tablets.
Shade Structures
For some individuals who have trouble regulating their body temperature, shade is essential. When possible, natural shade from a tree canopy is preferred. In places where this is not possible, or environmental conditions like the spread of ash bore have removed mature trees, shade structures can be a great addition in outdoor gathering areas.
Sensory-Friendly Spaces and Equipment
Many children on the autism spectrum struggle in group environments and benefit greatly from just a few moments away in their own space. A playground element or small clubhouse space distanced slightly from the rest of the playground can block out the noise and visual stimulus, allowing participants to regroup and return to play rather than needing to leave and end their play session. These spaces are invaluable to teachers and coaches trying to teach coping strategies to students who are overwhelmed, regardless of their sensory needs.
Music can enhance any great play space. On playgrounds, musical elements on asphalt or concrete surfaces can provide an excellent sensory experience while also increasing accessible spaces with less expensive surfacing. As prices of equipment rise, budgets are sometimes expended before a playground gets to construction. Rather than reducing the overall playground space, explore the possibility of a paved musical feature space.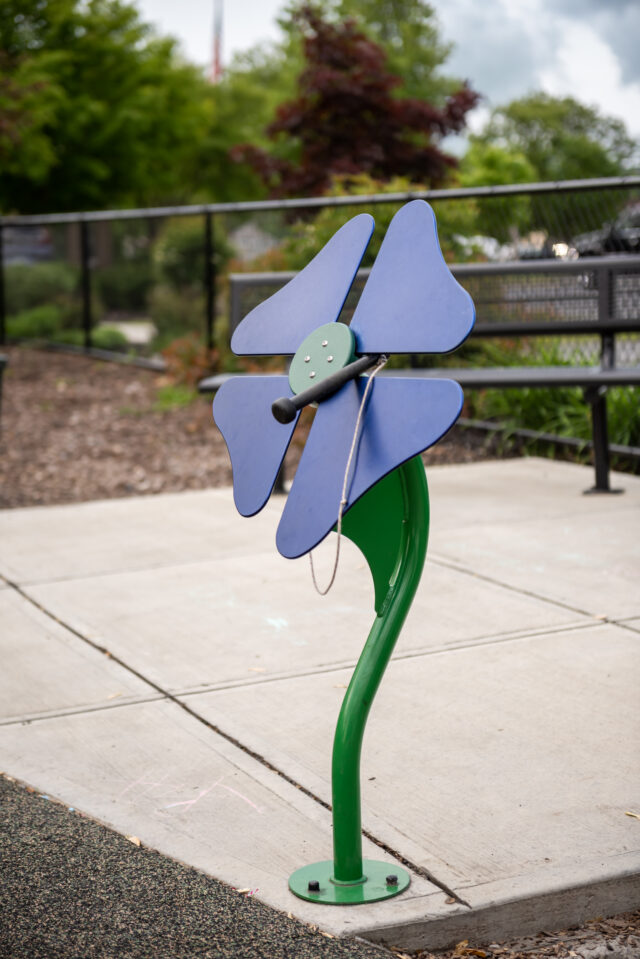 Many of these solutions do not require expensive specialized equipment and make the space better for everyone. An electrical outlet in a shade structure is convenient for anyone looking to charge a device. Having a space to regroup is appreciated by coaches with a child facing a difficult moment, regardless of sensory needs. These small considerations can make a world of difference for anyone, and most importantly keep students and athletes out there and active.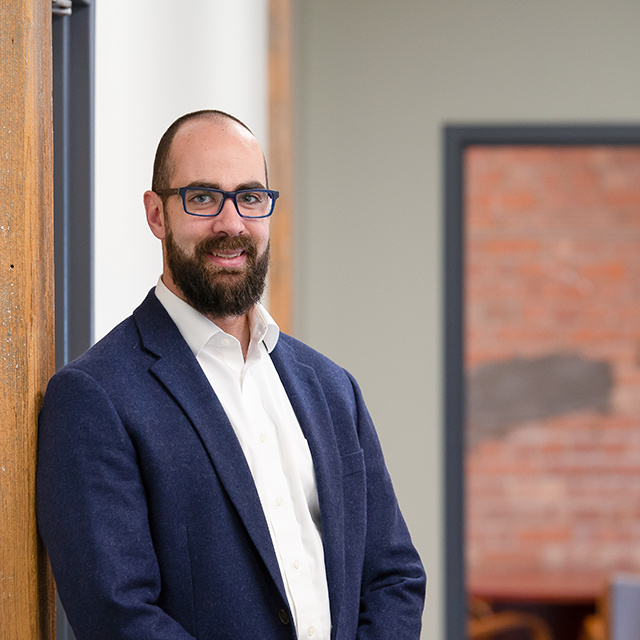 Michael's diverse work background gives him keen insight into the needs and desires of our clients. Prior to joining LaBella, Michael spent over a decade in varying research and development roles in inclusive recreation and universal design. His roles have crossed the sectors of education, therapeutic recreation, environmental conservation, and facilities management. Michael's most recent work involves acting as a liaison for both private and public groups, navigating state grants and incentives for community development related to parks and recreation.