Insights View all
Googlers for a Day: Our Trip to Google's NYC Offices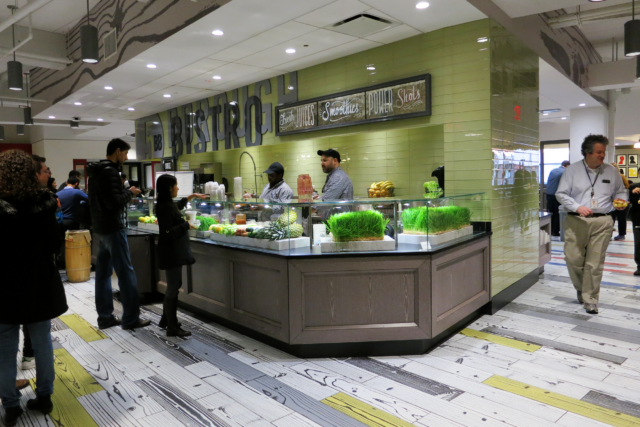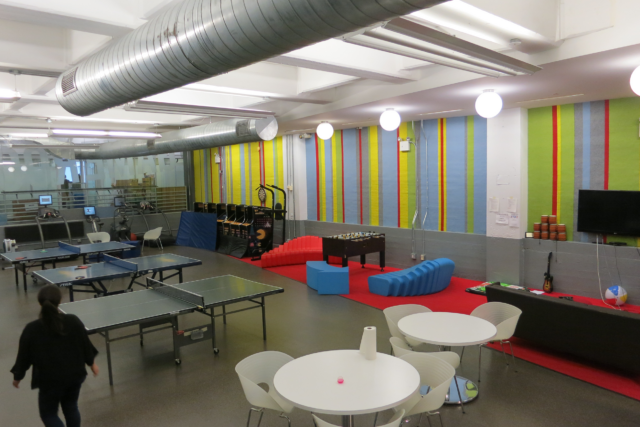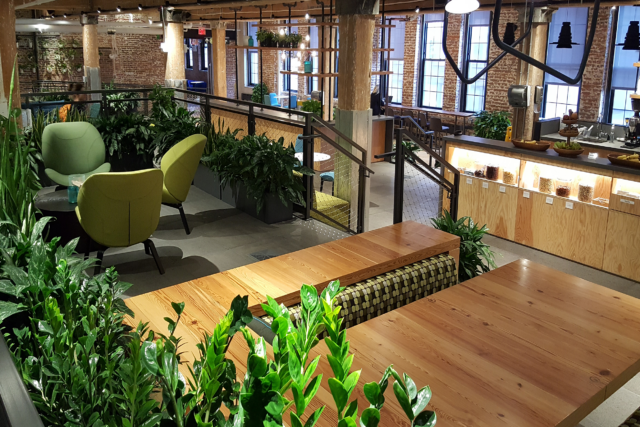 We were fortunate to be invited to visit one of the global leaders in innovation, workplace culture, and educational leadership: Google.
In late January, members of our educational design team joined the Webster Central School District (CSD) team for a tour and presentation of Google's New York City offices. As Webster CSD prepares to begin a capital project, our design team has worked closely with their leadership in exploring topics of district culture, use of technology, and preparing students for new work environments.
The Google brand is as famous for its staff perks – pool tables and bowling alleys, free food, and gym memberships – as it is for its technology, and even employs a chief happiness officer whose sole job is to keep employees happy and maintain productivity. They are now taking their philosophy beyond the office to educators and students across the country with Google for Education. The idea behind it is simple: learning for everyone, everywhere. Affordable devices, educational content, programs, and innovative tools designed for learning and built for the classroom. Technology to inspire curiosity and boost productivity. It doesn't matter how big your school or budget is.
Google For Education is a focused team within Google with a variety of resources for educators. Their Transformation Center is an online hub for school leadership, offering a dynamic forum for sharing ideas, templates, inspiration, case studies, and links to more resources. It's a great place for district leadership to learn from each other and avoid "reinventing the wheel" when it comes to implementing ideas. Schools can't meaningfully change with technology alone and often times don't know what other districts are working on or have done that has been successful.
They've categorized the Transformation Center into seven elements of transformation: vision, learning, culture, technology, professional development, funding and sustainability, and community engagement. As designers specializing in design for K-12, the Transformation Center helps us explore evolving education principles that shape technology needs and guide the design of the built environment.
Of course, there's no better place to see ideas in action than at Google itself. Google's philosophy toward the work environment is focused on the Googler experience, health and well-being of their team, and sustainability and environmental responsibility.
Perhaps the most striking takeaway from our tour and photographs is the sheer variety of spaces within the Google workspace. Google has identified four key space types throughout their facility: quiet focus, collaboration, learning/education, and socialization. Dynamic environments that incorporate varying textures, colors, themes, and lighting stimulate creativity and keep people engaged. The variety of collision spaces promote interaction and foster engagement with all employees.
There's also a prevalence of cafés and kitchens throughout the office space. The free kitchens and cafés promote healthy food and beverage choices, and paired with exercise facilities and game rooms, promote health and well-being. This ultimately leads to happier, healthier, and more productive Googlers.
These same principles can be applied to the education environment. We can look for opportunities to promote student-teacher interaction with flexible learning environments that stimulate creativity and innovation. Different spaces may be required for collaborative interaction, quiet work, and demonstrative teaching. Giving teachers the tools they need to customize their classrooms is a recurring theme that can drive classroom layout, finishes, and furniture.
Change is hard and we have seen the resistance that new technology often faces upon introduction to any organization. Educators may struggle to break old habits or to find the best way to incorporate new technology into their teaching. The result is students who aren't ready for the future. Students who are deskbound in traditional classrooms aren't practicing the collaborative, mobile methods of modern workplaces.
Learning centers and blended learning tools can't simply be replacements for traditional classrooms. Flexible spaces and learning tools give teachers freedom to choose how students will learn – and even change that approach from day to day and student by student. As teachers embrace new approaches to personalized learning, they begin to see themselves more as coaches, working with students side-by-side to achieve their learning goals. The result: students also begin to take more responsibility for their own learning.