Insights View all
Innovation in Senior Living Facilities Design
The pandemic shone a light on senior living infrastructure that has leaders and staff of assisted living and skilled nursing facilities looking for progressive and innovative design concepts. As such, senior housing providers from around the world are looking to learn from the successes and challenges that various models faced at the height of the pandemic.
Early Adopters of the Green House Model in Rochester, NY
Founded in Rochester in 1997 by a group of forward thinkers, the Pioneer Network has since evolved through a partnership with The Green House Project (GHP) into the Center for Innovation. The new alliance focuses on supporting eldercare reform initiatives and educating and advising eldercare organizations that seek to initiate changes to the cultural, organizational, and physical structures of the traditional nursing home.
Upstate New York is home to early adopters of the Green House model, giving the region two decades of experience with a model that others are now beginning to recognize, due to exceptional outcomes during the pandemic.
Design Tenets of the Green House Model
The primary objective of the Green House model is to provide a culture and environment where seniors can continue to grow and thrive in a period when they may be experiencing physical or cognitive decline. The model strives to create meaningful life and purpose for both residents and staff, leading to enhanced quality of living and improved clinical outcomes for residents, higher levels of satisfaction among residents and their family members, and greater workplace satisfaction and lower levels of stress for frontline caregivers.
There are multiple design elements that contribute to these results, including a small-scale environment, private bedrooms with private bathrooms, living rooms and other open public spaces, communal dining areas, access to outdoor spaces, and consistent staffing.
Green House Model Benefits
The pandemic in particular brought more attention to the benefits of the small-house/Green House model. According to a study published in the Journal of Post-Acute and Long-Term Care Medicine, the small-scale environments of Green House and other nontraditional nursing home models proved advantageous, experiencing significantly lower levels of infections and mortality when compared to traditional nursing homes with larger bed counts.
In addition to better clinical outcomes for residents, the Green House model offers many other benefits, including flexibility that allows for modification of occupancies as needs change (e.g., skilled nursing, memory care, rehabilitation, hospice), more private pay residents, daily costs that are lower than the traditional nursing home model, and greater staff retention. Moreover, data collected by GHP reveals that even after the pandemic, Green House homes have reported significantly lower turnover rates for CNAs, LPNs, and RNs. This is particularly notable as staffing continues to be a critical concern and maintaining staff with a lower turnover rate may offer a competitive advantage.
Green House living represents a set of design criteria that reconfigures the operations and environments of a traditional nursing facility into an "intentional community" that offers person-centered care focused on relationships and people. Data is mounting that suggests this design initiative also provides several benefits, including better quality of living for residents, lower levels of infections and mortality, lower staff turnover rates, and lower daily costs. New programs and funding opportunities may encourage, require, and facilitate these innovative models further.
*As seen in Provider magazine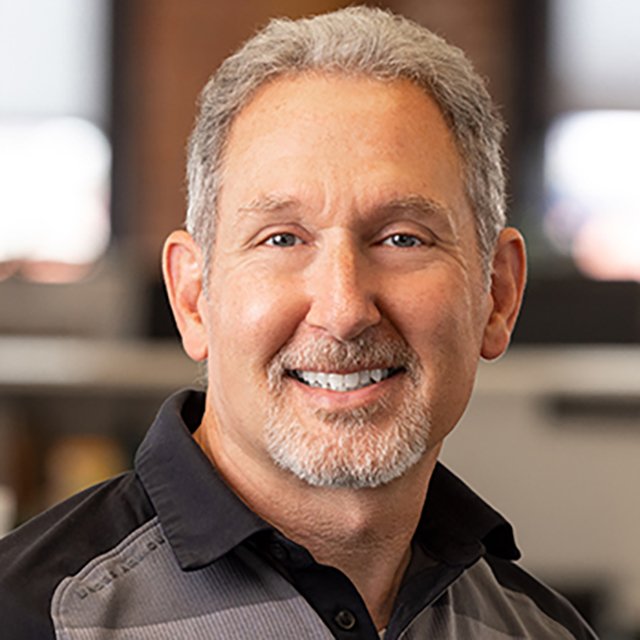 With over 25 years of experience, Robert is a recognized leader in the senior housing market with strong connections to market influencers and industry experts. As the Senior Living Studio Leader at LaBella, he mentors on design and senior housing, and leads design award-winning project teams. Robert is skilled in sustainable design, master planning, and graphic design.
Robert has focused the last 15 years of his career on small house models of care for skilled nursing occupancies. He has worked extensively with The Green House Project on several projects in the United States. A signature project for Robert involved transforming the Canandaigua VAMC Community Living Center campus to a series of Small House cottages that provide a range of long-term care, dementia care, hospice, respite, geropsychology, and rehabilitation services.