Insights View all
Legislation Amendment to Speed Up Renewable Energy Projects in New York State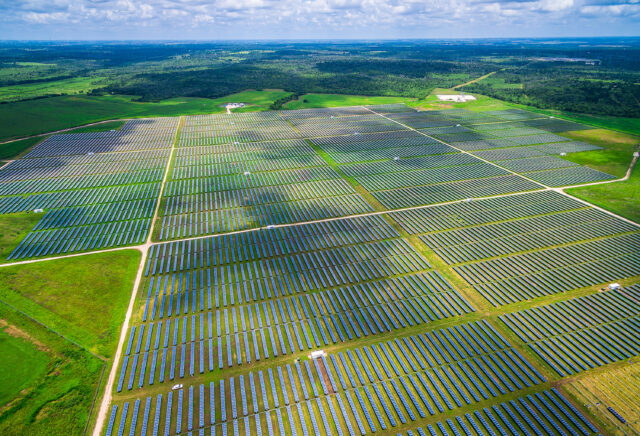 Proposed changes are set to go into effect immediately.
Last week, the NYS Legislature passed the budget bill, which includes an amendment that will dramatically speed up the permitting of renewable energy projects in New York State. The approved amendment – now referred to as Section 94-c of the Executive Law, formerly known as Article 23 of the State's Economic Development Law – stems from (and successfully maintained many aspects of) Governor Cuomo's "Accelerated Renewable Energy Growth and Community Benefit Act" proposed earlier this year.
The proposed changes are set to go into effect immediately now that the Governor has signed the bill. LaBella's Renewable Energy team has been dissecting the law to identify the major changes. This legislation will reframe the renewable energy development process with the following major components:
Establish an Office of Renewable Energy Permitting
The Act will consolidate the environmental review and permitting of major (20 megawatt or greater) renewable energy facilities to provide a single forum in a new Office of Renewable Energy Permitting (ORES). This office is tasked with ensuring permitting decisions are delivered on pace to help the State achieve the Climate Leadership Climate Protection Leadership Act (CLCPA) goals. ORES will issue a permit decision for a greenfield project within one year of the application deemed complete, and within 6 months for a brownfield/landfill project. The uniform permit conditions will be available for issuance by April 2021.
Clean Energy Resources Development and Incentives Program
The Act will also task NYSERDA to rapidly advance new "Build-Ready" projects and prioritize the development of particularly difficult sites such as existing or abandoned commercial sites, brownfields, landfills, former industrial sites, and abandoned or otherwise underutilized sites.
Local Community Participation and Benefits
Local municipalities and community groups still have a role in the new permitting process: $1,000/megawatt third party intervenor funding will be available, and projects will be required to comply with local laws unless deemed "unreasonably burdensome" in light of the CLCPA goals. Additionally, property owners and communities will receive incentives to host major renewable energy facilities.
Grid Planning and Energy Delivery Constraint Relief (Transmission)
Under the Act, the State will also require an assessment of the State's power grid system and accelerate the permitting of major electrical transmission infrastructure to help meet the ambitious renewable development and the CLCPA's emissions reduction goals.
We are committed to continuing to provide our clients with the information they need to be successful in future renewable energy projects. Stay tuned as we continue to break down components of the law and keep you up to date.
More information on this legislation is available here.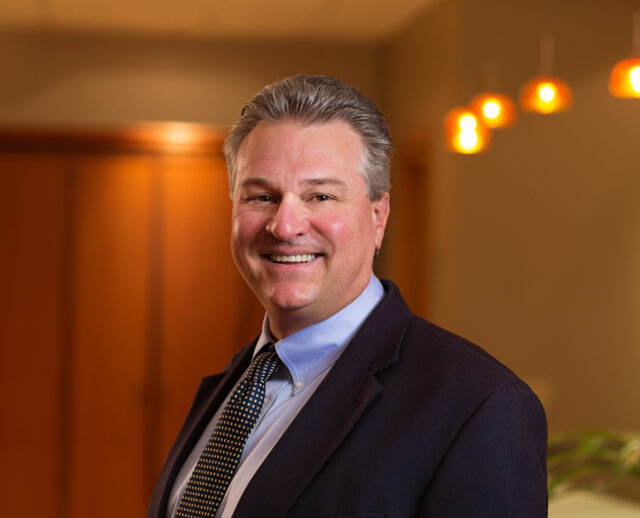 Throughout my career at LaBella, I've been continuously supported in my own growth and development. Now I love watching the staff we hired out of college 10-15 years ago grow and mature into the best team of professionals I have ever been involved with.  This aspect of my job brings me great joy.
Greg joined LaBella Associates as an Environmental Analyst in 1990 and was appointed as the Director of the Environmental Division in 2005. Under Greg's leadership, the firm's environmental team has grown from a staff of 10 to over 220 employees. Greg has played an important role in geographic expansion for the firm, opening offices and leading efforts in regions where the firm has targeted growth. Additionally Greg led the creation of the ecological department, environmental construction department, and renewable energy practice group to diversify and provide full service solutions to LaBella's clients.  Greg serves on the LaBella Board of Directors, and heads up several emerging market teams within the organization.
Greg earned a BS in Environmental Science from the SUNY College of Environmental Science and Forestry at Syracuse in 1990, and is a Masters Level Certified Hazardous Materials Manager.  Greg serves on the board of the Al Sigl Community of Agencies.
Additionally, Greg has served on the Town of Irondequoit's Conservation Board, mentors high school students who are interested in environmental careers, and has coached youth sports.  He is an avid outdoorsperson and enjoys spending time with his wife Ella, sons Cole and Mitchell, and his dogs in their hometown of Irondequoit, NY.