Insights View all
More Drinking Water Pressure: PFOAs Are an Emerging Contaminant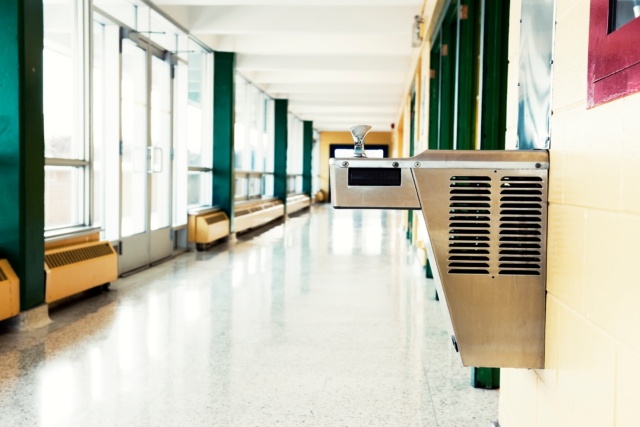 Following the spotlight thrown on the issues in Flint, Michigan, many communities around the US are taking action to address potential lead contamination in their drinking water. Unfortunately, PFOAs (perfluorooctanoic acid) represent another threat to the safety of our drinking water that demands attention and education.
PFOAs are a manmade chemical used to make a variety of products heat resistant and repel grease and stains. PFOAs are water soluble, accumulate in the blood stream (rather than fat), and have a long list of ill effects, including cancer, birth defects, and liver and immune effects. While phased out of household products in 2006, they were used in a variety of household and commercial products. As such, they may be present in older products in homes, and in water supplies.
PFOAs have been identified in water resources due to releases from manufacturing sites, industrial sites, fire/crash training facilities, and industrial or municipal waste sites (e.g., old town dumps). Exposure to humans has also been attributed to food, food packaging, consumer products, household dust, and drinking water. Between 1999 and 2012, PFOAs was detected in the blood serum of 99% of the United States general population (U.S. EPA Office of Water. May 2016).
Although PFOA-related substances are being phased out of production and manufacturing in the United States, historic releases to the environment have been identified as a concern by the United States Environmental Protection Agency (EPA) and the New York State Department of Environmental Conservation (NYSDEC). Under NYSDEC Part 375, NYSDEC has been authorized to pursue the investigation and cleanup of PFOAs.
What action should municipalities take? National research completed by the United States Department of Defense identified approximately 600 fire/crash/training facilities that have the potential for contamination with PFA compounds due to historic use of certain firefighting foams (ERSON-14-02, October 25, 2012). Municipalities that have operated former "town dumps" (landfills) and/or fire training facilities may have cause for concern, especially rural municipalities with private drinking wells. Being proactive in researching applicable former uses is a necessary first step.
Currently, there are no federal regulations under the Safe Drinking Water Act or national recommended ambient water quality criteria under the Clean Water Act for PFOAs. In May 2016, the EPA issued a lifetime drinking water Health Advisory. EPA Health Advisories provide information on contaminants that can cause human health effects and are known or anticipated to occur in drinking water. In order to protect the public – including the most sensitive populations – with a margin of protection from a lifetime exposure, the EPA health advisory for PFOA and PFOS (perfluorooctane sulfonic acid) combined is 70 parts per trillion.
It should be noted that the EPA's health advisories are non-enforceable and non-regulatory. The exposure level provided by the EPA is meant to provide technical information to state agencies and other public health officials on health effects, analytical methodologies, and treatment technologies associated with drinking water contamination.
Historical research and groundwater and drinking water investigation can identify if there is a potential issue. The EPA has identified PFOA-related substances as an emerging contaminant that is extremely persistent and resistant to the typical environmental degradation processes. Current remediation options for PFOAs are limited and filtration via activated carbon is the only proven remedial option. However, research is ongoing to assess additional remedial technologies.
To discuss the rise of PFOAs with one of our environmental consultants, or for a list of sources for this article to do further reading yourself, contact us at inoffice@labellapc.com.