Insights View all
NYSDOH to Impose Stricter Regulations for Lead Testing in School Drinking Water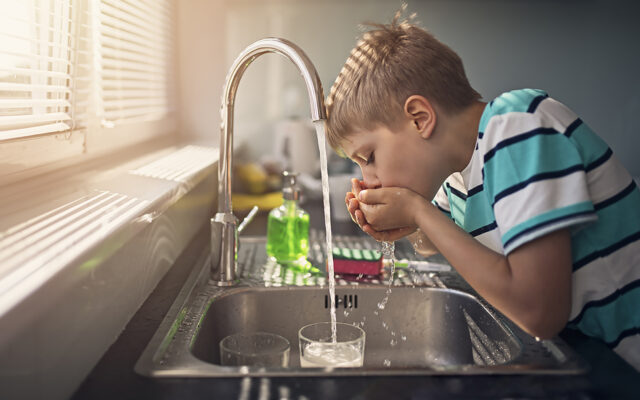 On September 6, 2016, the New York State Department of Health (NYSDOH) introduced emergency regulation entitled "Lead Testing in School Drinking Water: 10 NYCRR Subpart 67-4" (Subpart 67-4).
The first of its kind in the nation, this law required public school systems to test potable water outlets for lead contamination and remediate any outlets with lead levels above 15 micrograms per liter (μg/L). After reviewing the past six (6) years' worth of data from across the state, the State Assembly has recognized the need for stricter regulations.
Senate Bill S2122A was signed into law on December 22, 2021, and will go into effect on the same date this year. In short, schools can expect to test more potable water outlets (drinking fountains, sinks, etc.) more frequently, and with a significantly reduced action level.
The new Lead in Drinking Water (LIDW) bill carries some substantial changes, outlined below.
The lead action level has been reduced to 5 μg/L. Any potable water outlet with lead levels above 5 μg/L will need to be made unavailable to staff and students and included in the district's remediation plan. Outlets can only be made usable again once post-remediation sampling of the outlet delivers test results that are below the lead action level.
When signed in 2016, the original law required schools to test their outlets every five (5) years. Starting December 22, 2022, schools will need to test their outlets every three (3) years.
Under the current version of the law, certain buildings are exempt from sampling. If the building was constructed after 2014 or a NYS Professional Engineer or Architect certified the building to be "lead-free", no sampling was required. This exemption has been omitted from the new bill; every school building in the district will need to be tested, even if considered to be "lead-free."
As before, any outlet that is found to be lead contaminated will need to be prohibited from use for employees and students immediately. The district will then need to supply adequate amounts of drinking and/or cooking water until test results indicate that the lead levels are at or below the action level. Senate Bill S2122A stipulates that this adequate supply of potable water must be free to all building occupants.
Within ten (10) business days of the receipt of laboratory reports, districts must notify all staff, parents, and guardians of any exceedances. In previous correspondence with the DOH, LaBella confirmed that posting on the school website or social media does not constitute as written notification. Bill S2122A clarifies this by eliminating this option. Physical written notification of exceedances must be distributed to all staff and persons in parental relation to students.
Within six (6) weeks of the receipt of laboratory reports, districts must post the test results of all testing and all remediation actions taken. The new bill adds a line clarifying that laboratory reports must be included. Reports may be posted on the district website and must remain posted for the entirety of the compliance period.
The new bill does come with new instructions for reimbursement. Any necessary remediation shall be "…fully reimbursable from funds appropriated through the department on environmental conservation for clean water infrastructure projects". While details have not been provided, the NYS Environmental Facilities Corporation (EFC) has a Drinking Water State Revolving Fund (DWSRF) that has been used by school districts in the past. LaBella will continue to collaborate with districts to identify reimbursement or funding options.
The rest of the law is to remain largely the same. The new bill does not change the definition of what type of outlets are applicable. As under the old law, the district has the responsibility to determine which of the outlets present on a school property are "applicable outlets" and meet the requirements for sampling.
Examples of applicable water outlets as defined by the DOH include the following:
Drinking fountains
Sinks found in classrooms, kitchens, bathrooms, family/consumer sciences rooms, teacher's lounges, nurse's offices
Coffee makers
Ice machines
Combination bottle filler and fountain
Athletic field outlets
Any outlet that could be potentially used for drinking, cooking, or food prep
As before, an outlet may be deemed non-applicable and not subject to testing if it is in a room or office that is not used by students AND does not provide drinking or cooking water. This includes dishwashing sinks, bus garages, and outlets in rooms that don't allow drinking like science labs or art classrooms. Also exempt from testing are tempered outlets where there are no separate controls for the hot and cold water supplies. In their remediation plans, schools must include strategies for ensuring non-applicable outlets are not used for drinking or cooking.
Districts should expect to increase the budget for their sampling events significantly. All sampled outlets are now subject to the new action level. With the action level reduced by two-thirds, more outlets will need to be remediated and then resampled. In one school district that recently completed sampling, LaBella found 19.9% of sampled outlets were between the old action level of 15 μg/L and the new action level of 5 μg/L. These outlets will need to be remediated and then resampled, and all outlets will need to be sampled again in three years. Also, any buildings previously deemed "lead-free" will now need to be tested. All these factors will impact already stretched school budgets.
LaBella's Regulated Building Materials Group has worked with public school districts both large and small. Our experience has shown that the districts who have a LIDW plan, including identification of applicable outlets prior to sampling events and familiarity with their plumbing systems, tend to be the best prepared to respond to any problems. If you have any questions regarding Senate Bill S2122A or are looking for assistance with your LIDW plan, please reach out to us.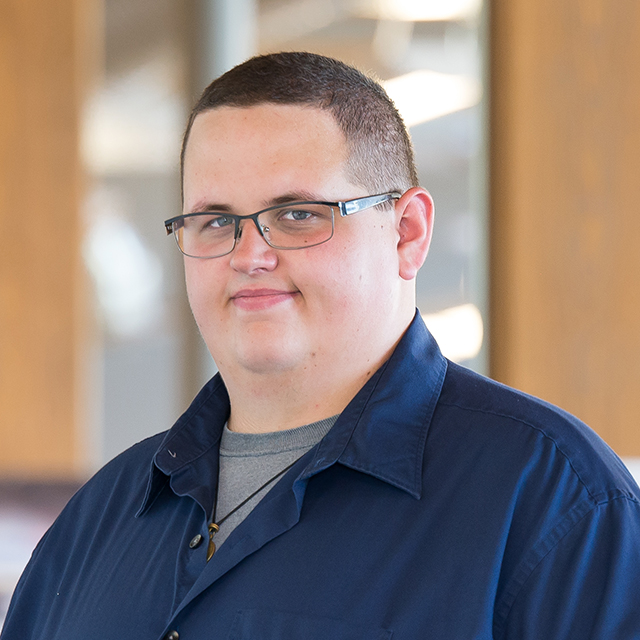 Cory is an EPA Lead Risk Assessor in LaBella's Regulated Building Materials group. He has extensive experience providing detailed assessments for lead and other regulated building materials such as asbestos and PCBs. As an EPA-certified Lead Risk Assessor, Cory has been involved in projects all over New York State. With his knowledge of the federal, state, and local regulations, Cory has helped determine both project scope and applicability during project design phases. He is also familiar with the fieldwork requirements as he has conducted countless lead-based paint inspections and risk assessments himself.
Cory has worked in various settings from school campuses to private residences and multi-building industrial complexes. As a NYSDOL Project Designer, Cory is capable of writing and submitting asbestos project scopes, specifications, and variances. He is also well versed in AutoCAD and has created abatement drawings and written custom keynotes. Furthermore, as a NYSDOL Project/Air Monitor, Cory can provide third-party oversight of abatement work. Between his certifications, knowledge of applicable regulations, and experience in unique work sites, Cory is a valuable resource on LaBella's environmental team.