Insights View all
NYSERDA Approves Funding for University Heights Microgrid Project!
LaBella's recently opened Albany office is only one way the firm is active in the region. Our University Heights Microgrid project was recently approved for Phase 2 funding by the New York State Energy Research and Development Authority (NYSERDA) as part of the NY Prize Microgrid competition! The University Heights project is one of 11 projects selected to advance to Phase 2 funding (out of 83 Phase 1 projects).  (NYSERDA)
This innovative project seeks to create an independent network of electricity end-users and Distributed Energy Resources (DERs) in a grid constrained area of downtown Albany. In Phase 2 our team will complete a detailed engineering and economic analysis for a microgrid encompassing five major sites in University Heights, Albany:
Albany Law School
Albany College of Pharmacy and Health Sciences
Albany Medical Center – South Campus
Capital District Psychiatric Center
Congregation Beth Emeth
Parsons Child and Family Center
By improving electric reliability, reducing customer costs, and offering green solutions for thermal and electric energy, this project will contribute to the development of the University Heights neighborhood.
Our energy team will be collaborating with Allen Power, Inc. and GE Energy Consulting, as well as other solar and demand response experts. LaBella will be providing "behind the meter" services such as ASHRAE Energy Audits at each of the end user sites and detailed design services of DERs and interconnection studies. In total, we anticipate over 3 megawatts of natural gas-fired combined heat and power generators and roof-mounted solar photovoltaics will be designed.
LaBella is looking forward to collaborating with NYSERDA, our project partners, and microgrid end-users as we get set to launch this innovative project.
New York's Microgrid Initiative
Governor Cuomo launched the NY Prize initiative to support the design of community microgrids, which provide critical power back-up for homes, businesses, hospitals, and other vital facilities during emergencies, while also supporting development of on-site, cutting-edge renewable energy technologies. The University Heights Microgrid Project is one of 11 projects state-wide.
What is a Microgrid?
A Microgrid is a local energy grid that can operate autonomously from the traditional grid during severe weather events, emergency situations, or routine maintenance. While a traditional grid connects homes, businesses, and other buildings central to power sources, microgrids operate using local energy sources such as combine heating and power, photovoltaics, and wind systems.
What are the benefits?
Microgrids eliminate waste, increase power efficiency, provide power to critical facilities in blackout events, provide support to bulk power grids, offer lower wholesale power prices for customers, and lower emissions. Additionally, microgrids serve as a catalyst for economic development by utilizing local and clean energy sources.
Our Project Partners
Allen Power Inc., GE Energy Consulting, Joule Assets, Red Hook Solar, Michael Barnas PLLC, City of Albany Planning Department, and National Grid.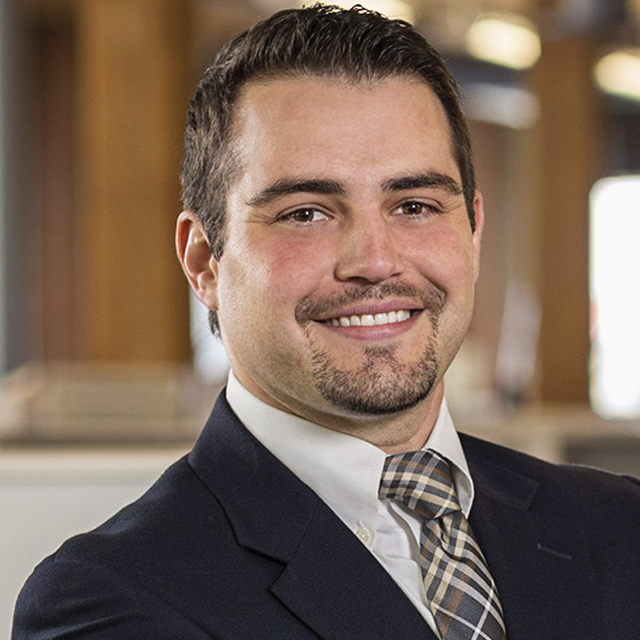 Mike is a Senior Energy Engineer with over 16 years of experience in demand side energy efficiency strategies. His primary focus includes energy efficiency auditing and developing innovative solutions for various facility types. He has provided project preliminary assessments, utility bill analysis, detailed energy calculations, investment grade audits and cost estimates, engineering design support and project management services. Mike has helped clients realize significant savings through energy grants and incentives as well as energy cost reductions and operational improvements.