A Glimpse of Our Culture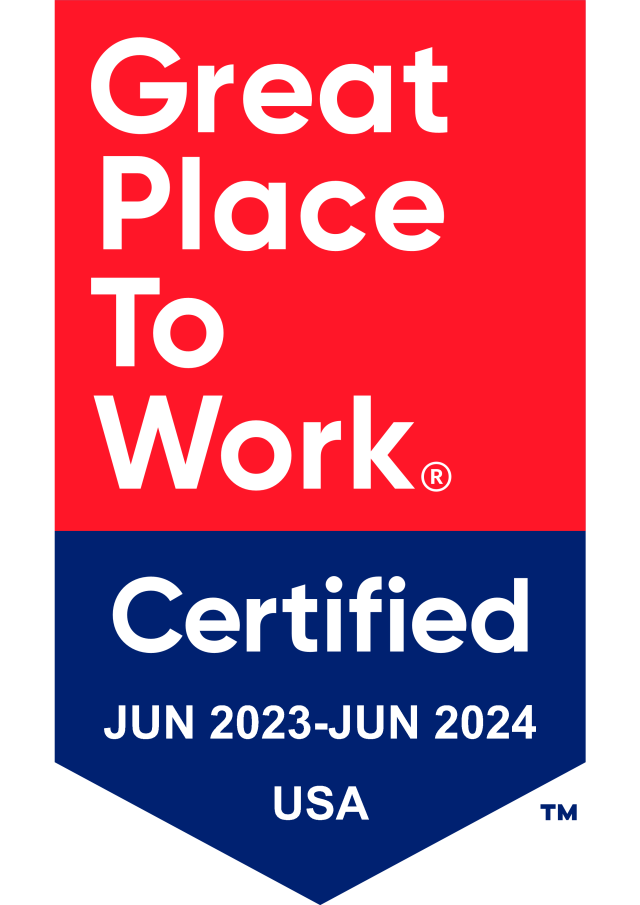 LaBella has been Great Place To Work certified since 2019.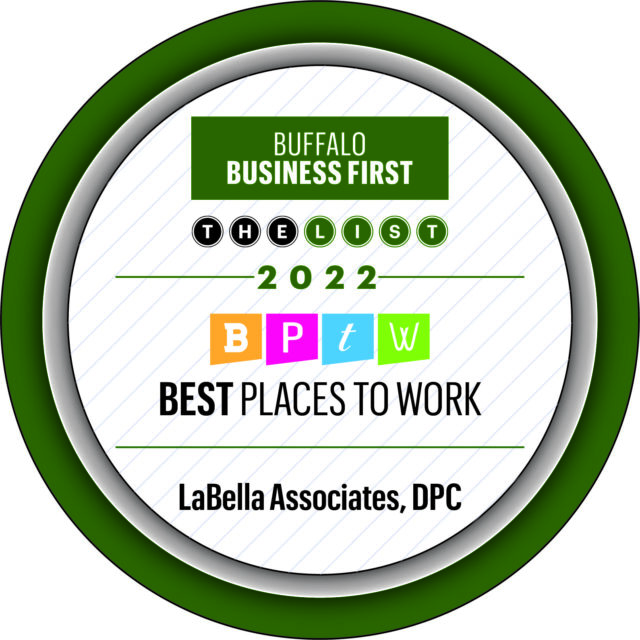 You'll also find us on lists for individual office locations – Buffalo, for example.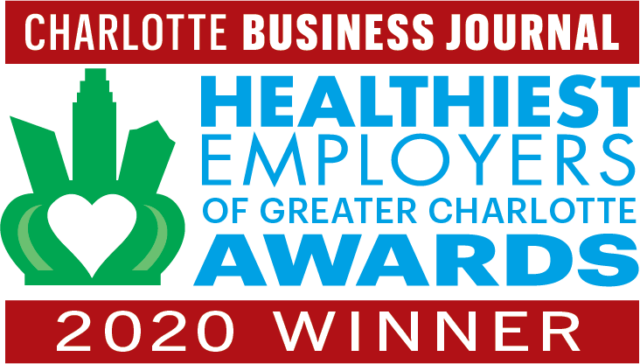 Our Take Charge Wellness Program was recognized by the Charlotte Business Journal in 2020, and the Rochester Business Journal named us Employer of the Year in the 2020 Wealth of Health awards.
Professional Development
Leadership Development Training
Employees who have at least 5 years of professional experience can apply to the Propel Leadership Development program. LaBella accepts a cohort of 16-18 students annually for a transformative program that combines training, coaching, and self-directed projects. The program is taught by a mix of internal and external instructors from the A/E/C industry, and outside of it.
Propel has been featured in national media. Click below to read!
A few of our established programs
and don't forget about tuition reimbursement, ownership opportunities, inclusion council, our intern experience program, the Design Thinking team, and more.
Project Management Training
As a full service firm, LaBella's multi-disciplinary projects are opportunities for clients to experience the value of deep resources from a single point of contact. Our Project Management training is designed to create consistency and efficiency by sharing foundational best practices across disciplines.
LaBella University
LaBella U provides more than just lunch and learns: it's a holistic approach to training and development designed to give our employees opportunities to further their professional and personal development and build institutional knowledge.
Quality GPS
Guiding Project Success (GPS) is LaBella's quality management program. In the final development stages, this program is more than a checklist for reviewing our plans and specifications – it is a comprehensive, integrated program to improve client satisfaction, the quality of our work, and efficiency.
Safety DRIL
Demonstrating Responsibility for Incident-Free LaBella encourages all employees to pro-actively build our safety culture.
Employee Engagement Committees
LaBella has three employee-led engagement committees that directly plan, organize, and implement activities for employees inside and outside of the office. They are:
LaBella In the Community (LINC) organizes community service, fundraising, and philanthropy. LINC has achieved repeat CANstruction wins and broken the elevator from the weight of our Thanksgiving food baskets.
The Sunshine Committee focuses on employee morale and camaraderie. From inter-office trivia to ice cream socials, the Sunshine Committee has the Easter Bunny on speed dial and takes an oath to protect the integrity of the Cutest Pet Contest voting process.
The Take Charge Wellness Program gives employees the power to pro-actively "recharge their batteries". With resources dedicated to physical, mental, financial and social health, our goal is to help employees re-charge before they become run down.
Employee Recognition Programs
New for 2021, LaBella has revamped our recognition programs to reward exceptional employee effort:
Atta Person awards allow supervisors to recognize team members that have gone above and beyond normal job duties with a cash bonus and company-wide recognition
Cheers for Peers provides a live feed on our intranet where employees can give a shout out to their peers in appreciation of daily efforts
Marketing Pursuit gives employees the opportunity to earn cash and prizes for contributing to our marketing and business development initiatives.