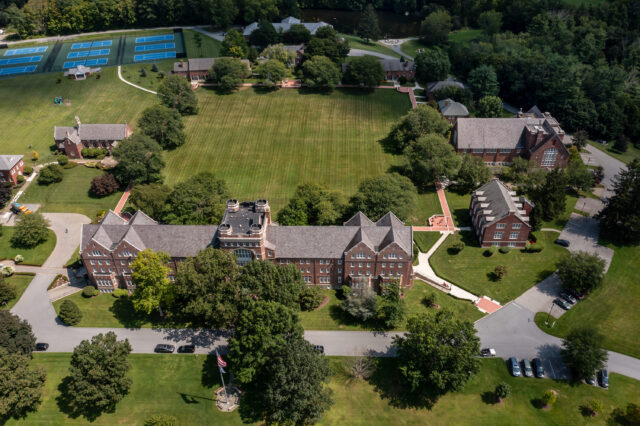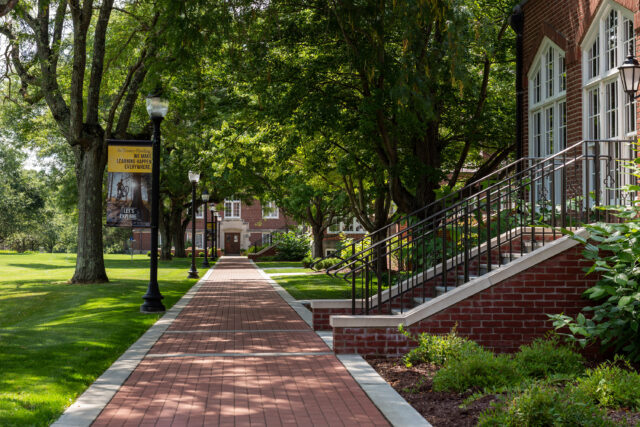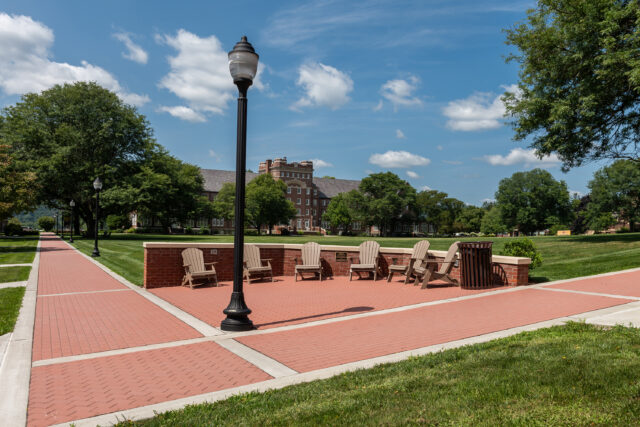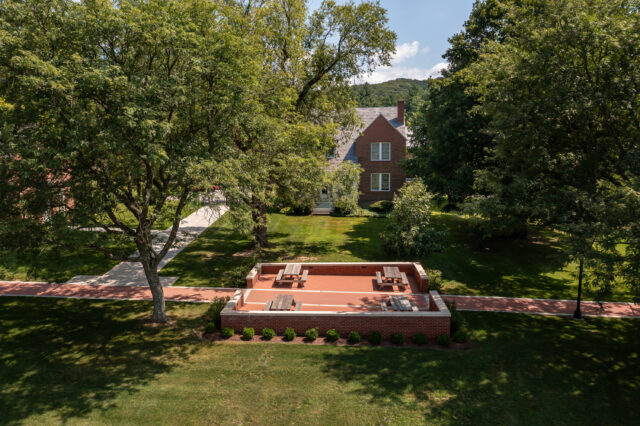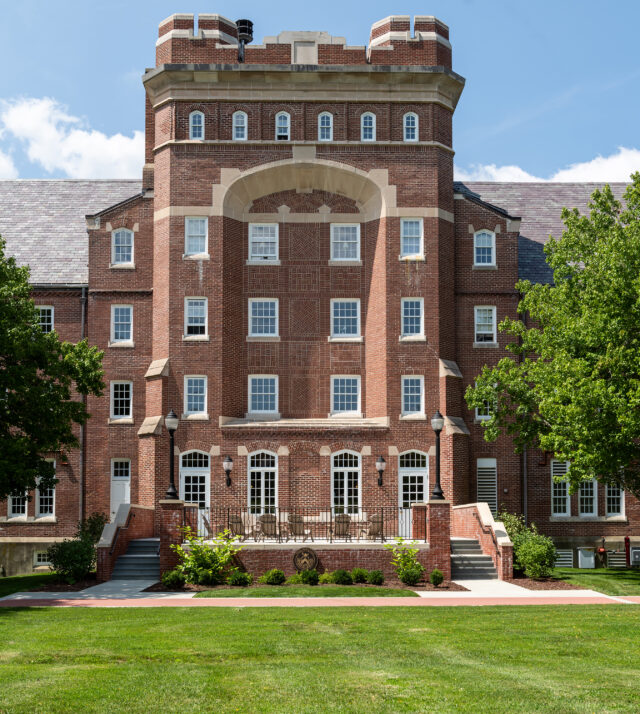 Trinity-Pawling School Quadrangle Improvements
New Quadrangle Ties Campus Sites and Aesthetics Together Seamlessly
Like most across New York State, students returned to Trinity-Pawling School in early September. In 2023, however, they were treated to a special transformation of a cherished campus space. Located in Pawling, New York, the boarding and day school for boys in grades 7-12 boasts tree-lined walkways and campus greens. At the center of the 230-acre campus is the main quadrangle, tying together Cluett Hall, the chapel, the library, historic classrooms, and residential buildings.
LaBella recently partnered with the school to re-imagine the quadrangle to reflect the historic brick buildings that surround it. We provided conceptual design services and construction oversight for replacement of the interior walkway with a new brick walkway, new lighting, seating areas, stairways, and a prominent patio providing access and a gathering area at Cluett Hall.
Built in 1907, our team considered the architectural design elements of the campus to ensure that our design harmonized with the existing structures and overall property. The space underwent a significant transformation through this design, and the upgrades are now reflective of the architecture surrounding it. The new outdoor spaces offers a common area for students to stroll and gather while on campus.