Insights View all
The NYS Environmental Bond Act's Impact on Buildings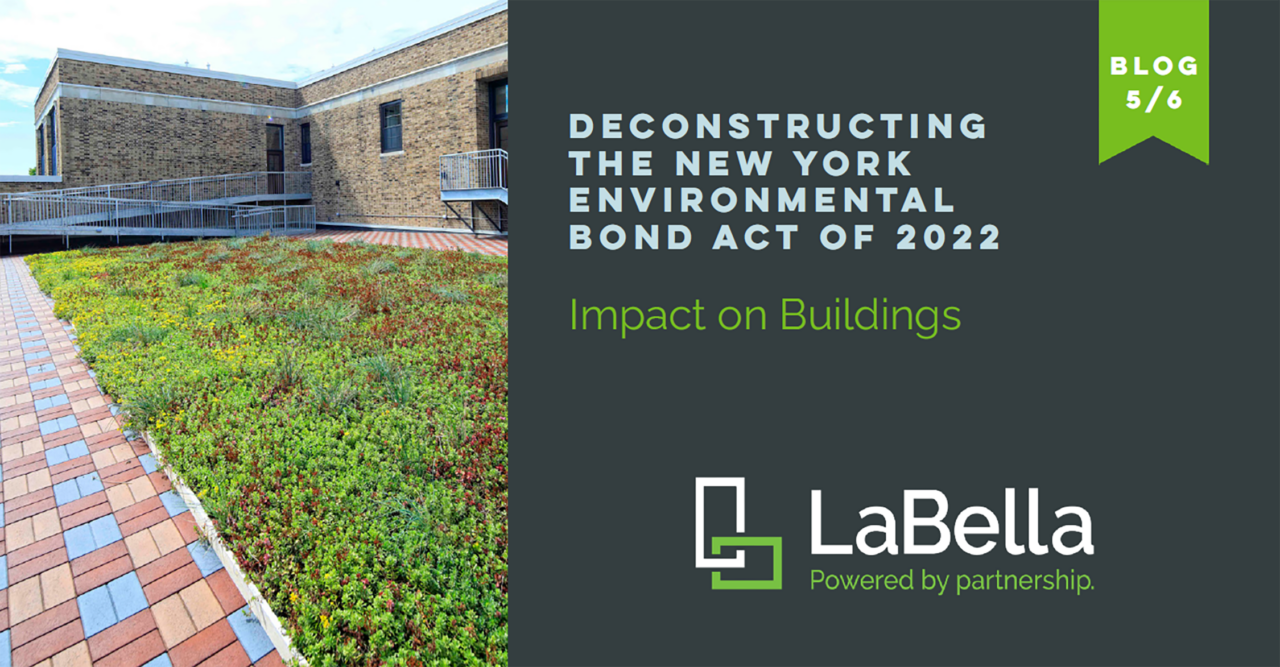 Recently, New Yorkers voted to pass the Clean Water, Clean Air, and Green Jobs Environmental Bond Act of 2022, which allocates $4.2 million dollars under four categories to combat the impacts of climate change:
Restoration and Flood Risk Reduction ($1.1 Billion)
Open Space Land Conservation and Recreation ($650 Million)
Climate Change Mitigation ($1.5 Billion)
Water Quality Improvement and Resilient Infrastructure ($650 Million)
The Bond Act allocates no less than $400 million for green building projects to advance Climate Change Mitigation. Funding will be distributed through existing and new programs. Potential funding for building improvements, energy efficiency, and renewable energy include:
Energy Efficiency Measures: Projects that improve the energy efficiency of publicly owned building or buildings, including electrification of heating systems (e.g., heat pumps), updating HVAC systems, and projects that create or upgrade community cooling centers.
Public Facility Renewable Energy: Projects that include siting of renewable energy (e.g., solar, geothermal, and wind energy) on state-owned buildings and properties, including the State University of New York (SUNY), community colleges, and public schools.
Public or Low-Income Housing Renewable Energy: Projects that include renewable energy projects (e.g., solar arrays, heat pumps, and wind turbines) in public low-income housing in suburban, urban, and rural areas.
Building Resilience: Projects that involve the relocation or retrofitting of facilities vulnerable to sea level rise, storm surges, or flooding. This could include retrofit of flood resilience measures, elevation of structures, or restoration of natural resources to help provide a natural buffer to at-risk buildings.
Air Pollution: Projects that reduce air pollution, including stationary (e.g., building heating systems) and mobile (e.g., transportation fleets) sources, in disadvantaged communities.
Stormwater and Heat Island Management: Projects that include the installation of green roofs or green infrastructure to reduce the urban heat island effect and help capture, slow, and treat stormwater.
Municipalities, school districts, and non-profit organizations with projects that fit one or more of the categories above should start now to define the project, develop cost estimates, identify partners, and address any potential feasibility concerns. Grant funding is highly competitive; successful projects are often those that are most ready to proceed with construction. It is important to prepare and advance your project well before the grant round is announced.
When developing a potential project, it's also important to identify whether the project may be eligible for funding from different sources. For example, installation of a green roof at a school to mitigate, capture, and treat stormwater can also help improve building energy efficiency, making the project eligible for multiple sources of funding. The addition of solar panels onto the roof may make the project eligible for additional funding under the Environmental Bond Act. Smart, thoughtful projects that address multiple climate issues are more likely to be awarded funding.
With specialists in renewable energy, energy efficiency, affordable housing, school architecture, and green building technologies, LaBella can help you with preliminary design and feasibility analyses so that your project has the best possible chance of receiving grant funding.
What's Next?
Next up, we'll examine how the Environmental Bond Act may improve the affordable housing market in New York State and support communities striving to meet the state's sustainability and climate resilience goals. 
Missed the previous articles in this series? Check them out below!
Introduction to the NYS Environmental Bond Act of 2022
The NYS Environmental Bond Act's Impact on Climate Resilience Work
How Can Your Community Benefit From the NYS Environmental Bond Act of 2022?
The NYS Environmental Bond Act of 2022: Open Space Land Conservation and Recreation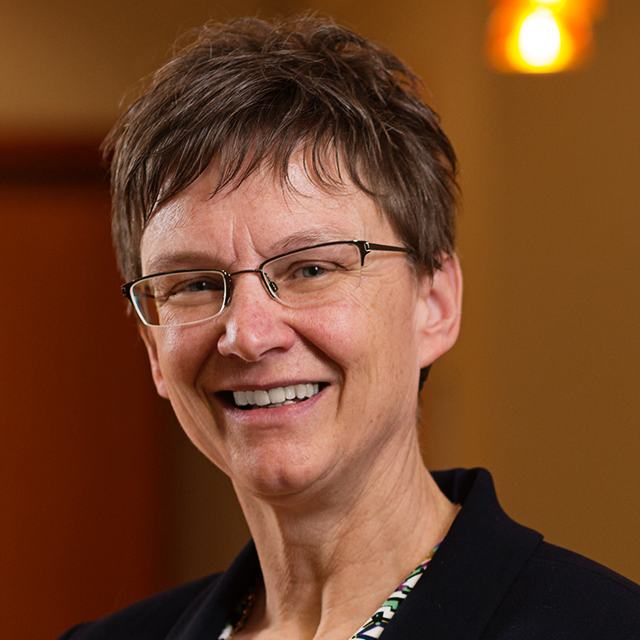 Barbara has over 28 years experience in community planning and project management. She has prepared numerous comprehensive plans as well as strategic plans for agricultural preservation, downtown revitalization, waterfront redevelopment, economic development and transportation services. Barbara has extensive experience in engaging the public as well as stakeholders in the planning process. She is also proficient in utilizing GIS software for mapping and data analysis. She has been a featured speaker on energy conservation and renewable energy strategies for municipalities.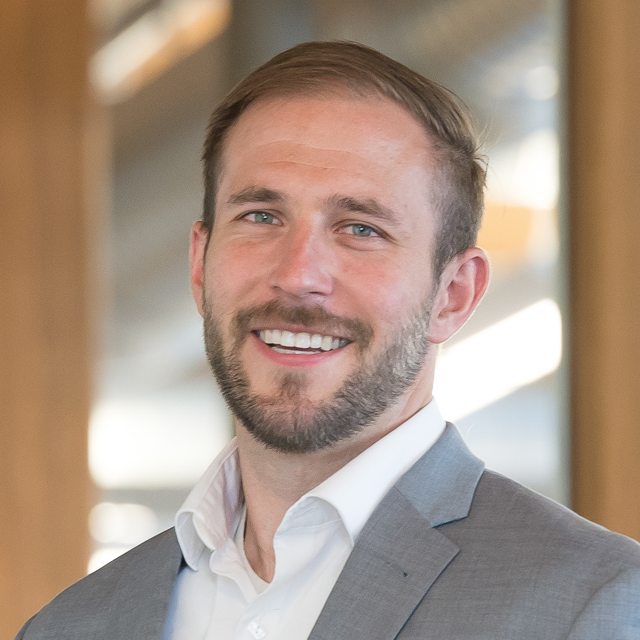 Jared is an Environmental Project Manager and Environmental Engineer responsible for coordination and successful completion of climate resilience projects and solar array development. He currently manages the Brownfield Cleanup Program, shoreline resilience, and solar design projects. Project experience includes Phase I and Phase II ESAs, NYSDEC State Superfund projects (including remedial design and construction oversight), remedial systems operation and maintenance, green infrastructure design, civil engineering site design, shoreline and streambank resilience planning, and structural engineering design of recreational facilities.