Insights View all
Improving Affordable Housing Through the NYS Environmental Bond Act of 2022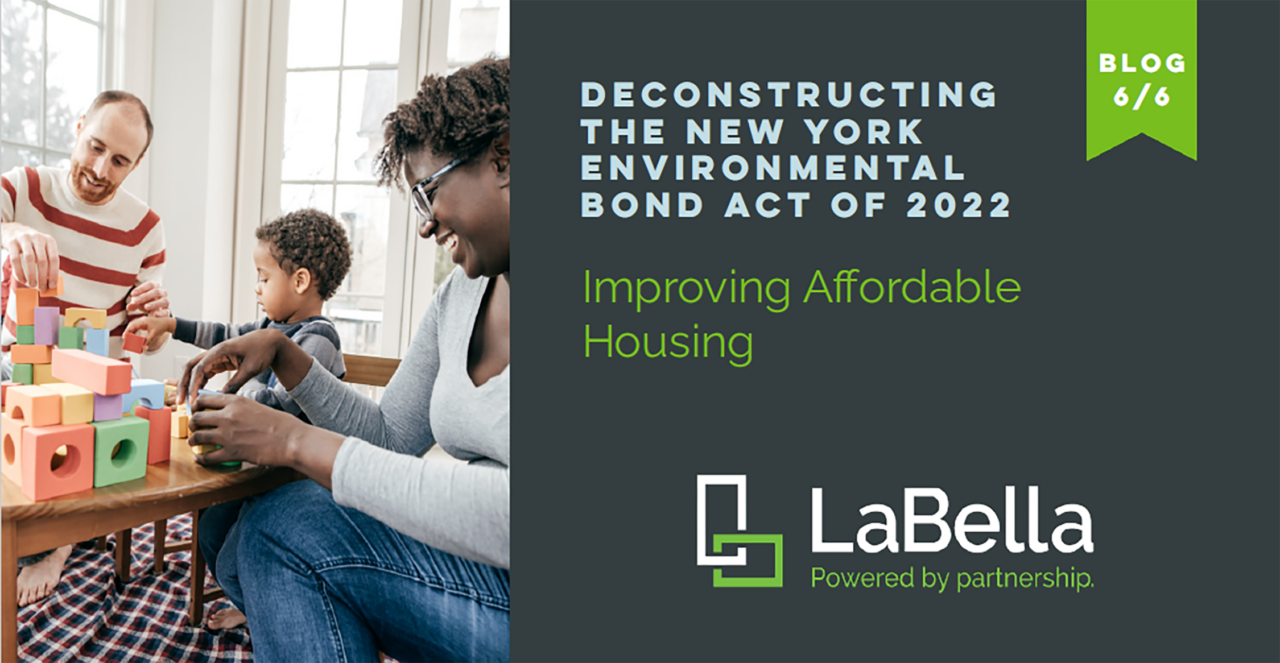 Between recent legislation to address New York's housing crisis, the unveiling of the New York State Homes and Community Renewal's (NYSHCR) standalone Sustainability Guidebook in 2022, and the passage of the Environmental Bond Act, New York is pulling the pieces together to make significant sustainability progress and address climate-related inequities in low-income communities.
The New York Housing Compact announced by Governor Hochul earlier this year has set aggressive new home creation targets for municipalities across the state. Based on the acute affordable housing shortage, the Compact incentivizes affordable developments by assigning qualifying units extra weight towards helping municipalities meet their home creation targets.
At the same time, housing funding agencies are raising the bar on sustainability requirements to ensure the built-in disadvantages of public housing in the 20th century aren't mirrored in the future on the increasingly crucial green building aspects of development.
Affordable housing development in New York State is heavily dependent on funding, regulation, and oversight from NYSHCR. Projects funded by NYSHCR are held to strict design guidelines in order to provide safe and equitable housing to New Yorkers. These guidelines have included sustainability specifications in recent years. but NYSHCR released its first standalone Sustainability Guidebook in 2022.
The landmark guidebook specifies baseline requirements for funding, as well as "stretch goals" that developers are encouraged to meet (these also increase the chances of funding) with the overall objective of putting housing projects on the path to meet the state's climate goals.
The new NYSHCR sustainability requirements are leading the way to a sustainable future but are certainly arduous. Highlights include full electrification of buildings, emission reduction features like the use of heat pumps, solar arrays, electric vehicle (EV) charging stations, water efficiency measures and many, many more.
With the Governor's mandate to fast-track the creation of affordable housing combined with NYSHCR raising the thresholds for funding these projects, the Environmental Bond Act was passed at a crucial period to help communities meet both of these ambitious, vital objectives.
The $4.2 billion Act sets aside $1.5 billion for climate change mitigation, which includes many of the features specified by NYSHCR's sustainability baseline requirements and stretch goals. Language in the Act is deliberately general and thus could include eligibility for items such as:
Construction of renewable energy sources (e.g., rooftop solar, solar arrays, and wind turbines)
Features to reduce the heat island effect (e.g., green roofs, community gardens, cool pavement design, and others)
Features to reduce building emissions (e.g., building electrification, installation of heat pumps, energy-efficient lighting, passive design, and many others)
Features to increase water use efficiency
Stormwater reduction and treatment measures (e.g., rain gardens, bioswales, green roofs, and bioretention ponds)
Installation of EV chargers
Carbon sequestration (i.e., carbon banks), and many others
The intersectionality between the adverse effects of climate change, socioeconomic status, and access to safe, affordable housing is becoming more obvious every day. While legislation and funding requirements set the stage to begin reversing the disproportionate and synergistic impacts of these crises, the Environmental Bond Act can provide the capital to make overdue progress.
Missed the previous articles in this series? Check them out below!
Introduction to the NYS Environmental Bond Act of 2022
The NYS Environmental Bond Act's Impact on Climate Resilience Work
How Can Your Community Benefit From the NYS Environmental Bond Act of 2022?
The NYS Environmental Bond Act of 2022: Open Space Land Conservation and Recreation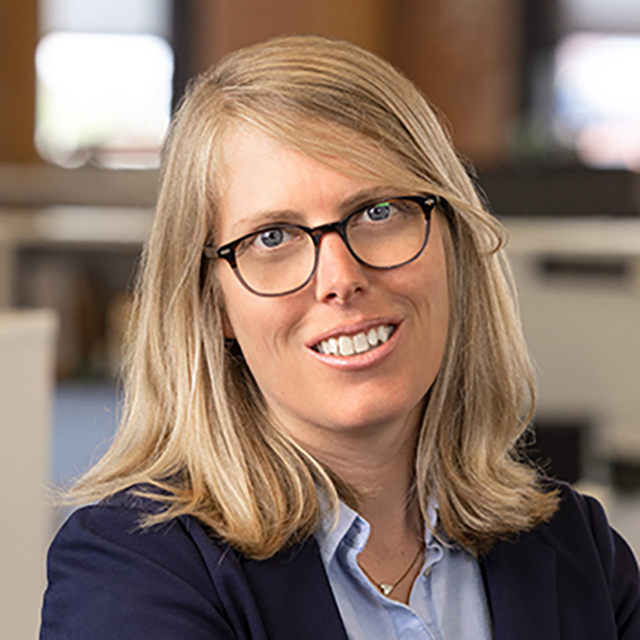 Jen has over 12 years of experience at LaBella and has held various roles including the Phase I ESA program manager, the Phase II ESA program manager and the Brownfield Remediation Program Manager. In addition to working on hundreds of Phase I and II ESAs throughout her career, she has managed numerous projects in the NYSDEC Brownfield Cleanup Program (BCP) and coordinated frequently with other leaders at LaBella to provide a comprehensive suite of services to her clients.