Insights View all
The NYS Environmental Bond Act of 2022: Open Space Land Conservation and Recreation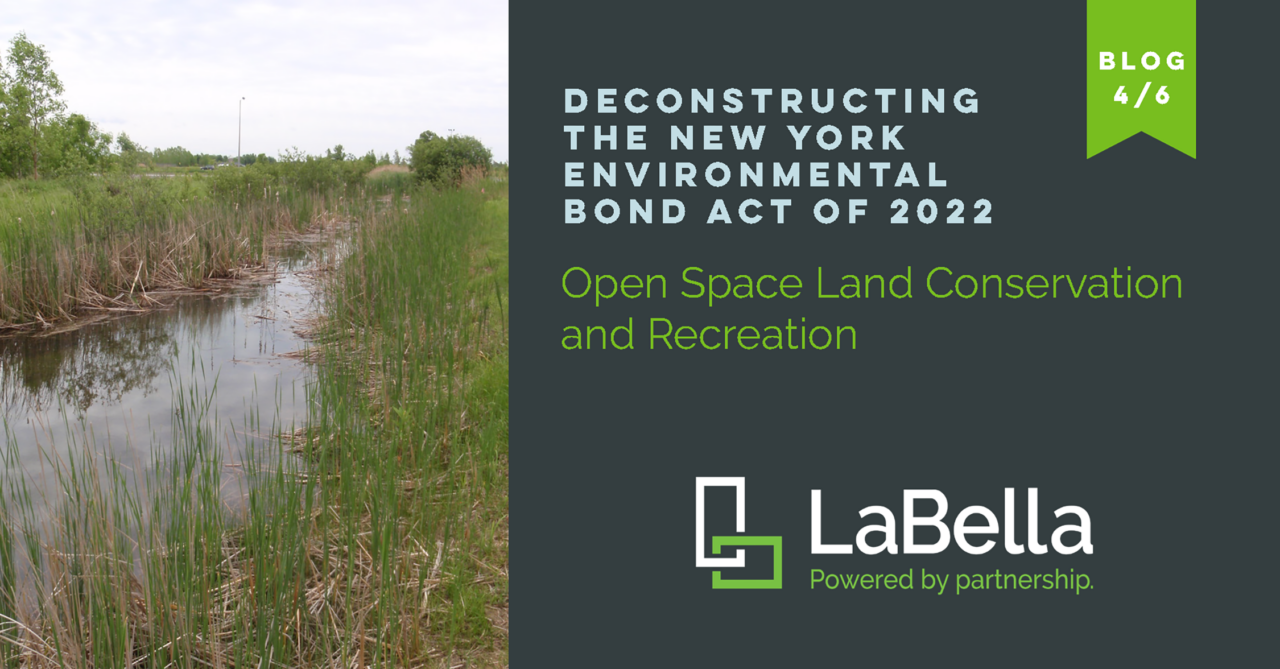 Recently, New Yorkers voted to pass the Clean Water, Clean Air, and Green Jobs Environmental Bond Act of 2022, which allocates $4.2 million under four categories to combat the impacts of climate change:
Restoration and Flood Risk Reduction ($1.1 Billion)
Open Space Land Conservation and Recreation ($650 Million)
Climate Change Mitigation ($1.5 Billion)
Water Quality Improvement and Resilient Infrastructure ($650 Million)
This article summarizes the funding allocated to Open Space Land Conservation and Recreation and provides some basic strategies to improve your municipality's or not-for-profit's chances of obtaining funding for these types of projects.
Open Space Land Conservation Projects
Under Title 5 of the Environmental Bond Act, a total of $650 million will be fully available for open space land conservation and recreation projects. Of this amount, no less than $300 million is allocated for open space land conservation projects. The NYS Office of Parks, Recreation, and Historic Preservation (NYSOPRHP) will be authorized to distribute this funding to municipalities or not-for-profit organizations for the purchase of real property or conservation easements on real property.
This funding will allow municipalities or not-for-profits to acquire land and undertake open space conservation projects that will be accessible to the public. Want to ensure you've got access to this funding? Make sure that your project includes costs for preparing a management plan "for the preservation and beneficial public enjoyment of the land acquired." The intent here is to make sure that land acquired by this funding is accessible to the public for generations to come.
Farmland Preservation, Fish Hatchery, and Recreational Infrastructure Projects
Next, no less than $150 million of the $650 million total funding will be allocated to farmland protection projects. Specifically, funding will be available for the purchase of conservation easements to protect farmland as defined in Article 25AAA of the NYS Agriculture and Markets Law (AML). These conservation easements include limiting the ability to exercise eminent domain, encouraging maintenance of viable farming, limiting the siting of solid waste management facilities, and regulating allowable planning and zoning actions within defined agricultural districts in New York State. Projects that include conservation easements to protect and preserve existing farmland will be eligible for this funding.
The $150 million allocated to farmland protection will be administered by NYS Department of Agriculture and Markets, likely through the Farmland Protection Implementation Grants Program. This program awards grants to municipalities and land trusts to acquire easements to protect farmland and to implement other projects recommended in a municipal or county agricultural and farmland protection plan.
Finally, no more than $75 million of the $650 million total funding will be available for fish hatchery creation and upgrades. Additionally, funding will be available for recreational infrastructure projects that include the development and improvement of parks, campgrounds, nature centers, and other recreational facilities.
Improve Your Chances of Obtaining Funding
The best way to maximize your available funding and improve the competitiveness of your project is to have multi-faceted projects. For example, a project that includes land acquisition, improvement of existing recreational facilities, and creation or improvement of a fish hatchery would be eligible for multiple sources of funding under the Environmental Bond Act.
Municipalities with projects that fit one or more of the categories above should take steps to advance the project, addressing any potential feasibility concerns, so that it is ready to apply for grant funding before the grant round is announced. LaBella can help you prepare in advance so that your project has the best possible chance of receiving grant funding.
What's Next?
Next up, we'll explore how this Act will impact building projects geared towards advancing climate change mitigation and strategies for improving your chances of being awarded funding for these types of projects. 
Missed the previous articles in this series? Check them out below!
Introduction to the NYS Environmental Bond Act of 2022
The NYS Environmental Bond Act's Impact on Climate Resilience Work
How Can Your Community Benefit From the NYS Environmental Bond Act of 2022?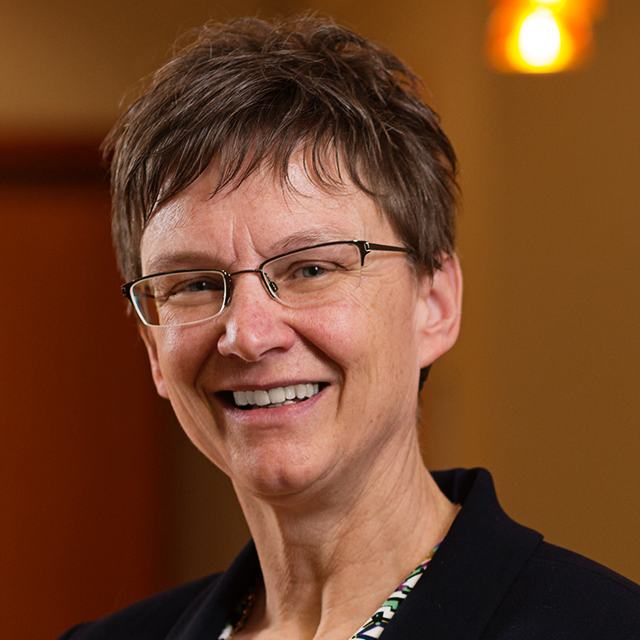 Barbara has over 28 years experience in community planning and project management. She has prepared numerous comprehensive plans as well as strategic plans for agricultural preservation, downtown revitalization, waterfront redevelopment, economic development and transportation services. Barbara has extensive experience in engaging the public as well as stakeholders in the planning process. She is also proficient in utilizing GIS software for mapping and data analysis. She has been a featured speaker on energy conservation and renewable energy strategies for municipalities.